Watch Stevie J and Joseline Hernandez's Daughter Bonnie Skate While Dressed in a Princess Dress
Acclaimed record producer Stevie J shared on social media a video of his daughter, Bonnie wearing an adorable princess dress while skating at home with her step-mother, Faith Evans.
Stevie J, whose real name is Stevie Aaron Jordan, is not only a successful record producer in the music industry; he is also a proud father to three-year-old Bonnie Bella, whom he shares with former partner Joseline Hernandez.
He took to Instagram to share with his 2.3 million followers a video of his adorable daughter who seems to be growing up so fast. The little girl showed off a new skill with Stevie's wife, actress-singer Faith Evans.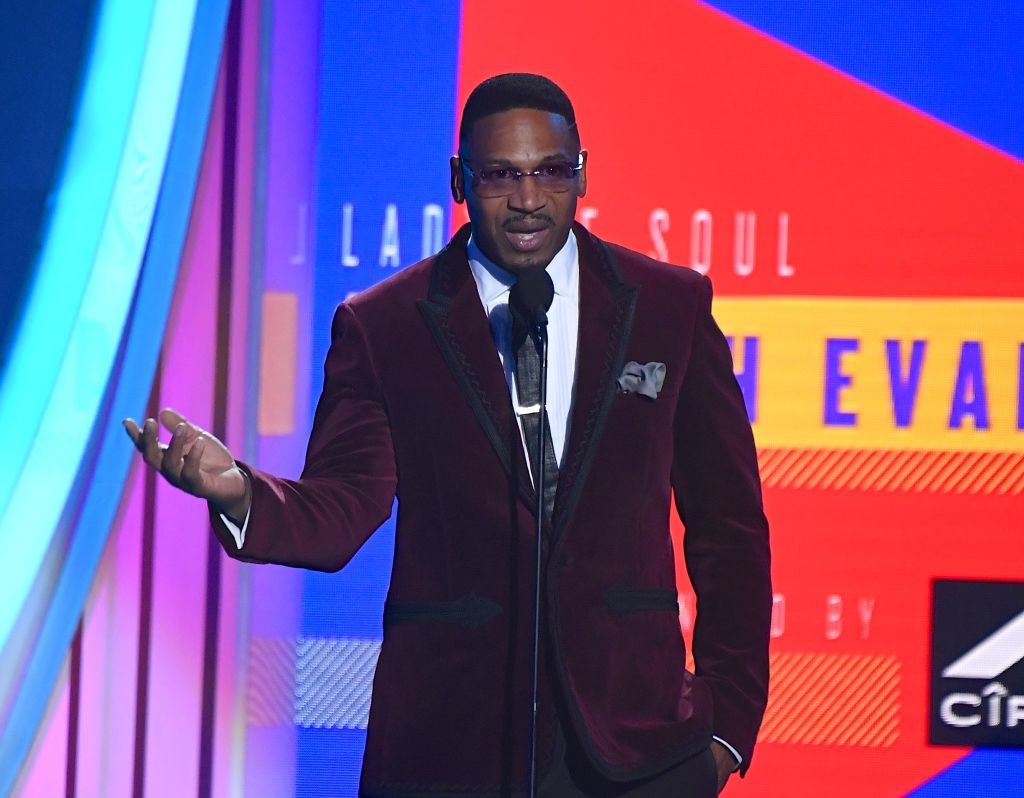 A PROUD FATHER
Taking advantage of his time off work, Stevie filmed Bonnie wearing cute blue roller skates. In the first few seconds of the video, the little girl, while holding hands with Evans, proudly told her daddy:
"I'm doing it, daddy."
Stevie, who is also proud of Bonnie's achievement, replied to her daughter, "I see." The doting father could not handle the little girl's cuteness while recording his daughter's skating session around the house.
BONNIE'S SWEET VOICE
Bonnie's cute video which amassed more than 200,000 reactions as of this writing, has captured many hearts on Instagram. Many fans could not bear the little girl's sweet tiny voice.
One of the fans wrote that Bonnie, who wore a white and blue princess dress with cute braids in the video, was "the absolute cutest." Some fans noted that Stevie's video with her daughter made their day.
The former couple had their fair share of challenges in their respective relationships.
MOTHER-DAUGHTER TIME
Despite temporarily losing a custody battle from Stevie, Hernandez earlier shared a bonding moment with Bella. Amid the issue, she and her ex-partner has remained friends.
Hernandez had a short yet sweet reunion with Bella during the quarantine period. In April, Hernandez shared on Instagram a cute moment with Bonnie, styling the latter's hair. 
Hernandez, who is of Puerto Rican descent, is now in a relationship with music producer Balistic Beats since 2017. Meanwhile, Stevie tied the knot with Evans in 2018.
THEIR RELATIONSHIP DILEMMA
The former couple had their fair share of challenges in their respective relationships. Earlier, Hernandez reportedly had a heated discussion with Balistic Beats because of jealousy.
As for Stevie, the latter was involved in an argument with his wife. TMZ reported that police earlier arrested Evans after allegedly starting a violent clash with her husband.
However, the Los Angeles County District declined to prosecute Evans who was earlier charged with a felony domestic violence case. Stevie, the alleged victim, refused to testify against his wife.
The couple's latest fight was not the first time that happened within their marriage. Last year, Stevie and Evans had troubles in their relationship during an Essence Festival appearance. 
They also unfollowed each other on social media. Stevie posted cryptic tweets on Twitter suggesting that his wife cheated on him but he later denied posting those tweets, saying that his account was hacked.