Here's How Nicki Minaj Confirmed the Gender of Her Baby 2 Weeks after Giving Birth
On Thursday, October 15, 2020, singer Nicki Minaj took to social media to confirm the gender of her newborn baby. The star also shared photos of congratulatory cards from other celebrities.
So far, Nicki Minaj, 37, has not revealed her baby's name or birth date. It's believed her delivery date was on September 30, 2020, but some others think the date might have been earlier than that.
The only thing we are sure about is that the baby's father is Kenneth "Zoo" Petty. Two weeks after her perceived delivery date, Minaj shared her baby's gender via an Instagram post on her account.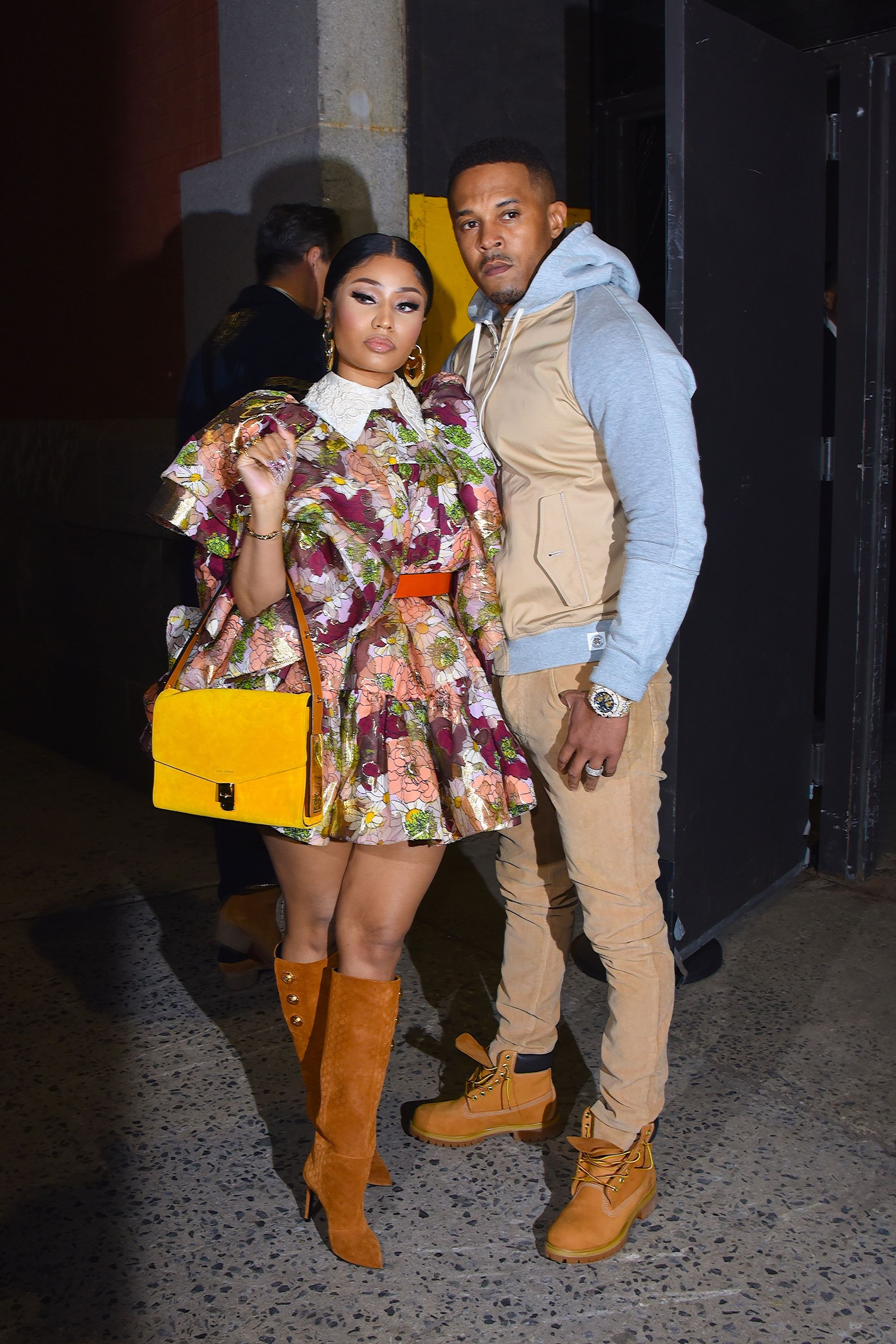 CELEBRITIES CONGRATULATE NICKI
Minaj thanked her celebrity fans for their well-wishes, cards, flowers, and gifts in celebration of the birth of her child. Finally revealing the gender of her newborn baby she wrote:
"I am so grateful & in love with my son. Madly in love. My favorite liddo boy in the whole wide world."
NICKI SHOWS GRATITUDE TO STARS
The singer thanked people like Beyoncé Knowles-Carter, Kim Kardashian and her husband Kanye West, Riccardo Tisci, Karol G, and Winnie Harlow for the messages. Minaj also shared photographs of the cards and messages she'd received from her friends.
After announcing her first pregnancy, Niki Minaj was only spotted out-and-about on one occasion.
The pop singer revealed that she was pregnant on July 19, 2020. She uploaded several images of her baby bump as evidence and captioned the post with the simple hashtag, "#Preggers."
HER PREGNANCY ANNOUNCEMENT
The pictures Minaj used for her pregnancy announcement was from a larger photoshoot by photographer Alex "Grizz" Loucas. The image she shared mimicked Knowles-Carter's previous Virgin Mary pregnancy announcement look.
The ten-time Grammy Award nominee's pregnancy photos showed off her bare baby bump. She was seen cradling her big bump while wearing different colorful, beaded bikinis and various wigs.
WHERE SHE GAVE BIRTH
Minaj's baby was welcomed in Los Angeles and her husband was by her side. Last year, the singer shocked her fans when she got married to Petty before rumors started circulating that they might be pregnant.
Soon after her wedding, in September, the vocalist surprised her fans once again when she announced that she was retiring from music. At the time, Minaj had explained that she was taking the time to start a family.
SEEN OUT IN PUBLIC
After announcing her first pregnancy, the vocalist was only spotted out-and-about on one occasion. She was photographed the day after she shared her news, proudly sporting her baby bump.
Minaj was pictured while leaving her home in West Hollywood while dressed in a black t-shirt and tie-dye shorts. The musician initially went public with her romance with Petty on social media in December 2018.