Marjorie Harvey's Parents Wear Cute Matching Outfits While Bonding with Their Great-Grandkids
Marjorie Harvey's grown daughter, Morgan Hawthorne was all about family in her recent media show off as she shared the sweet moment when her kids enjoyed their great-grandparents' company.
Marjorie Harvey's daughter and grandkids showed fans that family is everything as she let fans know about her trip to Memphis in new snapshots shared on her Instagram page.
The warming photos could have had anyone's heart in a puddle as Hawthorne reunited her little kids with their great-grandparents. Hawthorne's spouse, Kareem, was not left out.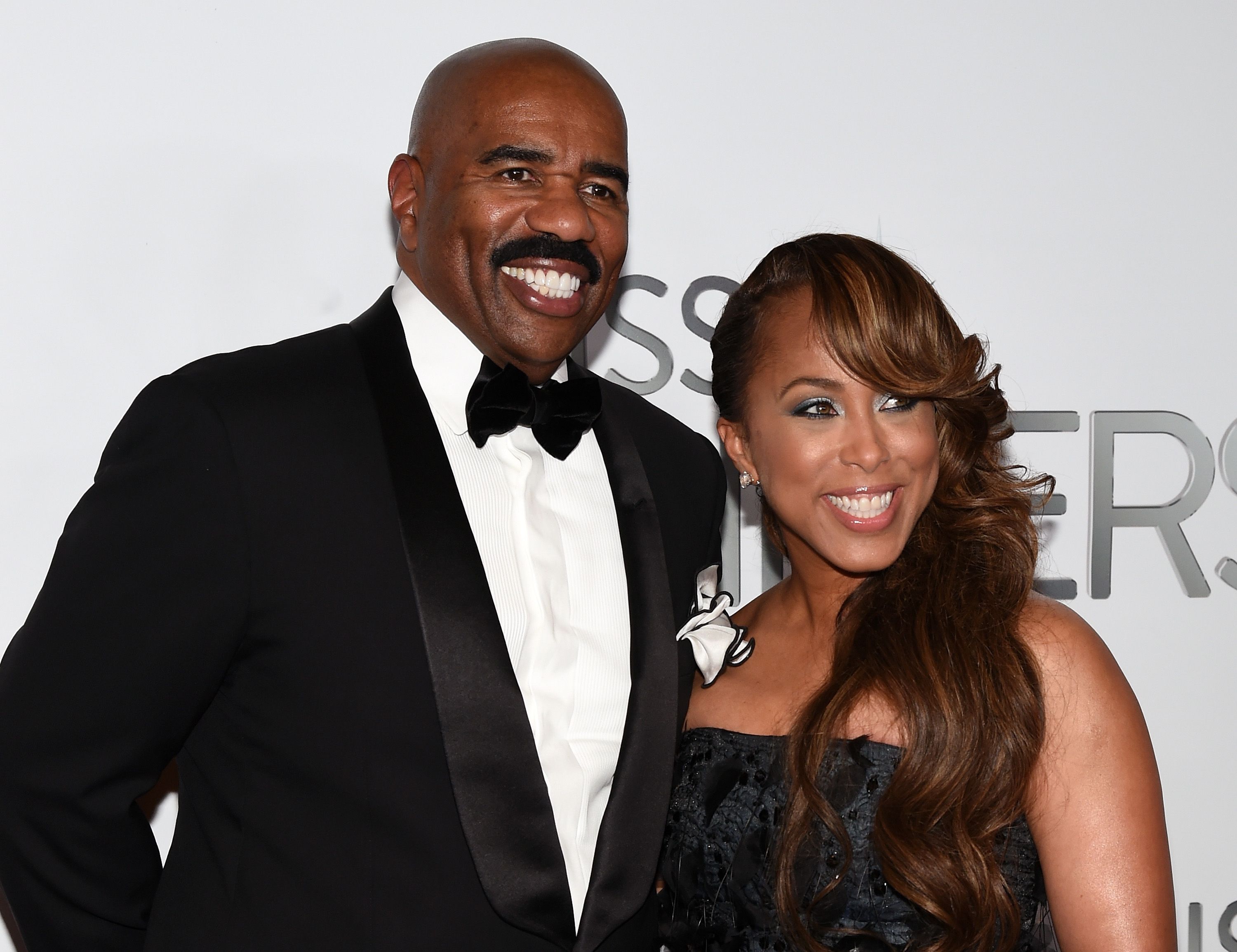 In the first image, the senior citizens and their great-grandbabies looked radiant in a family photo that had them rocking similar outfits with the words: "I [heart emoji] Marley."
Hawthorne's grandma, Doris Bridges, held on to her infant son, Marley, while her little daughter, Elle, sat close to her smiling great-grandfather.
The next photo was bonding time for Hawthorne's baby son and his great grandfather as the lovely duo was snapped, staring at each other and reveling in each other's company.
The next slide was for great-grandma Doris who rocked a floral dress and smiled sweetly at her sleeping great-grandson. Hawthorne captioned the post:
"Took a much-needed trip home to Memphis to see my two heartbeats- Gran & Grandad! Marley Jena is named after Gran, who's Doris Jean…"
More of the photos were beguiling as Hawthorne's sweet family basked in bonding time. The last slide showed everyone, including Hawthorne rocking the "I [heart emoji] Marley" shirt as well as her spouse, all smiling and posing for the camera. 
Most of the Harvey family fans would reckon that Marjorie Harvey is a family woman at heart and she has taught her grown kids the value of being together. However, some followers were not happy with her during one of her media show-offs. 
Marjorie, who visited her aging parents in Memphis at the time, posted appealing photos of her visit on Instagram. One of her photos had her sitting on the outdoor stairs in her parents' home and lounging, but some critics were not satisfied.
On Twitter, a fan mentioned that she was upset at how Marjorie made no efforts to reconstruct her parent's home or even take them out of the hood. Many others shared the same sentiments, but Marjorie replied on Instagram:
"...First off, I take excellent care of my parents and would buy them any house of their dreams. However, my father absolutely loves the house that he built for his family…"
The public figure added that she would not disrespect her folks by talking down their hard-earned home because she wanted them to move to another location. 
Following Marjorie's marriage to "Family Feud" icon Steve Harvey, she shot into the spotlight for her top-notch fashion and equally gorgeous family. 
Steve and his third wife found love and blended their family. From Marjorie's older marriages, she has three children, while Steve fathered four kids from his previous marriages as well.