Odette Annable and Husband Reunited after a 9-Month Separation — Meet Dave Annable's Wife
Actress Odette Annable, best known as Dr. Zoe Brockett in "Pure Genius," has been married to Dave Annable since 2010. Their 10-year marriage has had its ups and downs.
Born in May 1985, Odette has been working in the entertainment industry since she was just a child as she portrayed Rosa, one of the kids, in "Kindergarten Cop."
Then, in 1996, she landed parts in "Remembrance" and "Dear God." After she graduated from high school, she started taking some modeling gigs.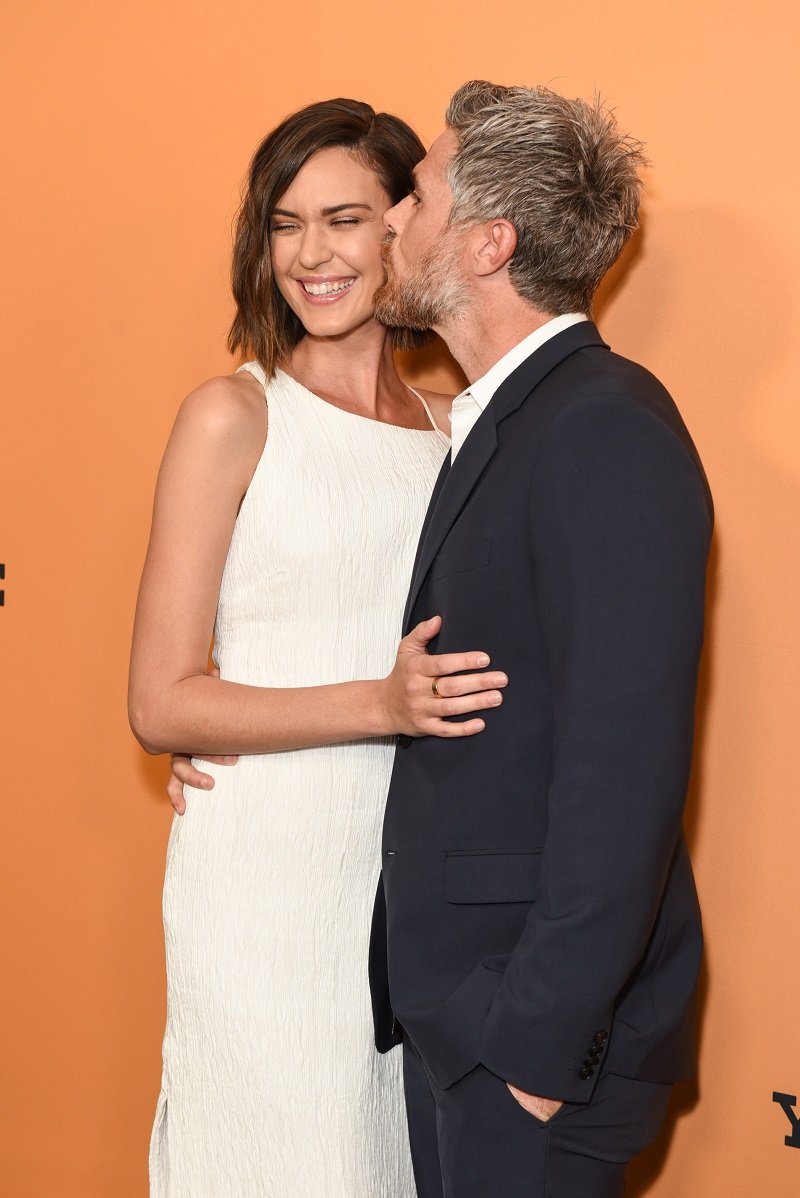 ODETTE ANNABLE'S CAREER
It wasn't until the mid-2000s that Odette started focusing mainly on working as an actress, as she got roles in "South Beach," "Monk," and "October Road."
Her career skyrocketed in the 2010s after she portrayed Dr. Jessica Adams in "House," Dr. Zoe Brockett in "Pure Genius," and Samantha Arias (also known as Reign) in "Supergirl."
Odette Annable's latest project is "Tell Me a Story," a psychological thriller starring Danielle Campbell ("The Originals") James Wolk ("Zoo") and Dania Ramirez ("The Sopranos").
ODETTE ANNABLE'S HUSBAND, DAVE ANNABLE
As per the actress's love life, she has been in only one relationship for over a decade. The lucky one is fellow actor Dave Annable, best known for portraying Justin Walker in "Brothers & Sisters" in the mid- and late-2000s.
The couple started dating sometime in 2008 when the "Supergirl" star was still referred to as Odette Yustman.
In October 2010, about two years into their relationship, they tied the knot in a beautiful ceremony held in Ojai, California. Over 200 people attended the nuptials, including some cast members from "Brothers & Sisters."
The actor confessed that he felt like the luckiest man ever for marrying his "best friend." Odette also admitted to being lucky and that calling Dave her husband was "so cool."
ODETTE ANNABLE'S DAUGHTER
Things kept getting better for the couple as they welcomed their first and (still) only daughter, Charlie Mae Annable, in September 2015.
In an interview with People three months after Charlie's birth, Odette pointed out that she always liked boy names for girls and that there was a balance between Charlie and Mae.
Before describing her daughter as a "sweet little baby" and a "great sleeper," the actress said that, until that point, motherhood was fantastic, emotional, and tiring.
On the other hand, Dave confessed that they were glad and happy for having a healthy child, and while raising her was "tough," it was also "rewarding work."
The actress pointed out that 2020 wasn't all bad news.
DAVE AND ODETTE ANNABLE'S SPLIT AND RECONCILIATION
Odette Annable and her husband made headlines again in October 2019 after releasing a joint statement announcing their separation. They revealed:
"It's with heavy hearts that we have come to the mutual decision to separate at this time. […] We remain committed to co-parenting [Charlie] together."
News of their split was quite surprising, mostly because they had previously shared that they kept the romance alive in their relationship by dropping Charlie off at her grandparents' place so they could have a night alone.
Then, in January 2020, the actress uploaded an Instagram post in which she opened up about overcoming challenges and how grateful she was "for the last 10 years" of her life, a period she spent next to Dave.
Fortunately for the Annable family, they announced in August 2020 that they were back together. Odette shared on Instagram a photo of herself kissing Dave on what appeared to be a beach day. For the caption, the actress pointed out that 2020 wasn't all bad news.
Dave and Odette Annable celebrated ten years of marriage in October, too, and they shared posts on Instagram to commemorate the milestone. Kudos to the Annables for saving their marriage! They still have a long way to go to have a marriage as long as that of Julianne Moore and Bart Freundlich, though.