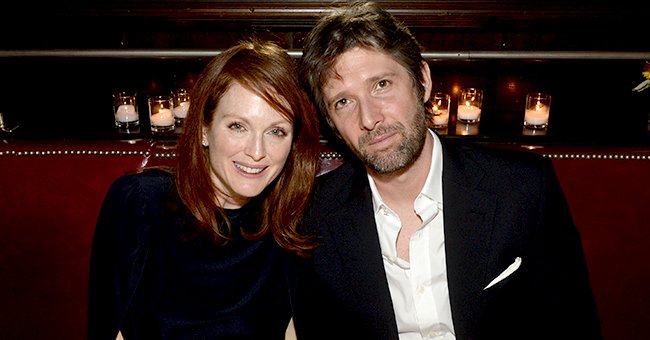 Getty Images
Julianne Moore Shares Advice for a Lasting Marriage as She Talks 24-Year Relationship with Husband
Julianne Moore revealed her best advice when it comes to having a successful marriage. The actress tied the knot with her husband 17 years ago.
Julianne Moore is no stranger to failed marriages. In 1993, after nine years, she and ex-husband, John Gould Rubin, decided to call it quits with their marriage.
However, the second time around, Moore seems to have gotten it right with her current husband Bart Freundlich. On Tuesday, she gave her best advice for a lasting marriage.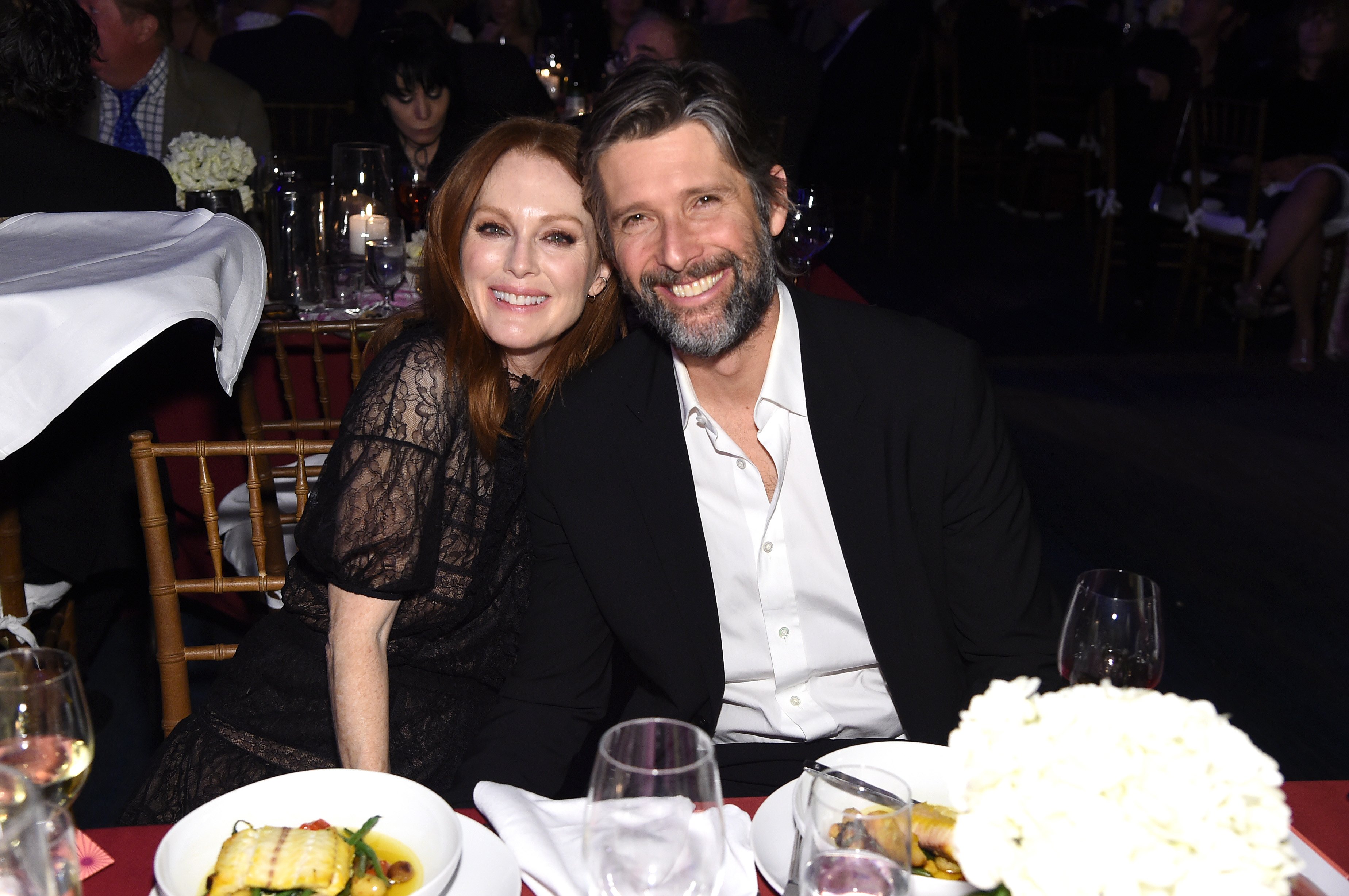 Julianne Moore and Bart Freundlich attend the event A Funny Thing Happened On The Way To Cure Parkinson's in New York City on November 16, 2019 | Photo: Getty Images
MOORE'S AGELESS LOOKS
During an interview with Drew Barrymore for the new series, "The Drew Barrymore Show," Moore discussed a few things she believes will help make a marriage succeed.
At 59, Moore looked stunning dressed in a blue dress while sporting her red hair. Not many believe the actress's age due to her youthful glow. For Moore, she can't believe the years have passed either.
While talking about how she and Freundlich met, Moore said they both could not believe it was 24 years ago. The two worked on the same film, "The Myth of Fingerprints" for which Freundlich was the director.
ADVICE ON MARRIAGE
Barrymore then told Moore she would like to ask a personal question. She wanted to know the secret behind Moore's lasting union. "I think that you both have to really want to be married," responded Moore, adding:
"I think if you're both invested in it working out and, that's important. You really have to have a good time. My God you have to. I think they really have to make you laugh. If they don't make you laugh it's just deadly."
RECENT WEDDING ANNIVERSARY
Moore and Freundlich, who share kids Caleb, 22, and Liv, 18, recently celebrated their anniversary in August. Moore shared a tributary post for the special day.
In the caption, she shared some quips the couple had made regarding hygiene amid the pandemic. The photo attached was a heartwarming shot of Moore and Freundlich standing and hugging each other.
The pair stood in front of a black SUV parked near some bushes. Both of them wore a white t-shirt. Moore also wore a pair of cut-off jeans while her husband wore long pants.
RARE PHOTO OF KIDS
Recently, Moore also shared a rare photo of both of her children, and fans couldn't help but notice the strong resemblance between mother, daughter, and son.
In the shot, Liv and Caleb sat at a table and both rested their hands under their chins as they smiled for the camera. "My babies," wrote Moore simply for the photo.
Please fill in your e-mail so we can share with you our top stories!