See Childhood Photo That Has 'Chrisley Knows Best' Fans Saying Chase & Grayson Look like Twins
Savannah Chrisley wowed fans with an adorable throwback picture of her with her brother, Chase, and fans could not help but notice the striking resemblance between Chase and their younger brother, Grayson.
 "Chrisley Knows Best" star, Savannah Chrisley recently took a trip down memory lane with a throwback photo of her and her brother Chase posted on her Instagram page. She captioned:
"Clearly, I have always loved to exaggerate things quite a bit...?"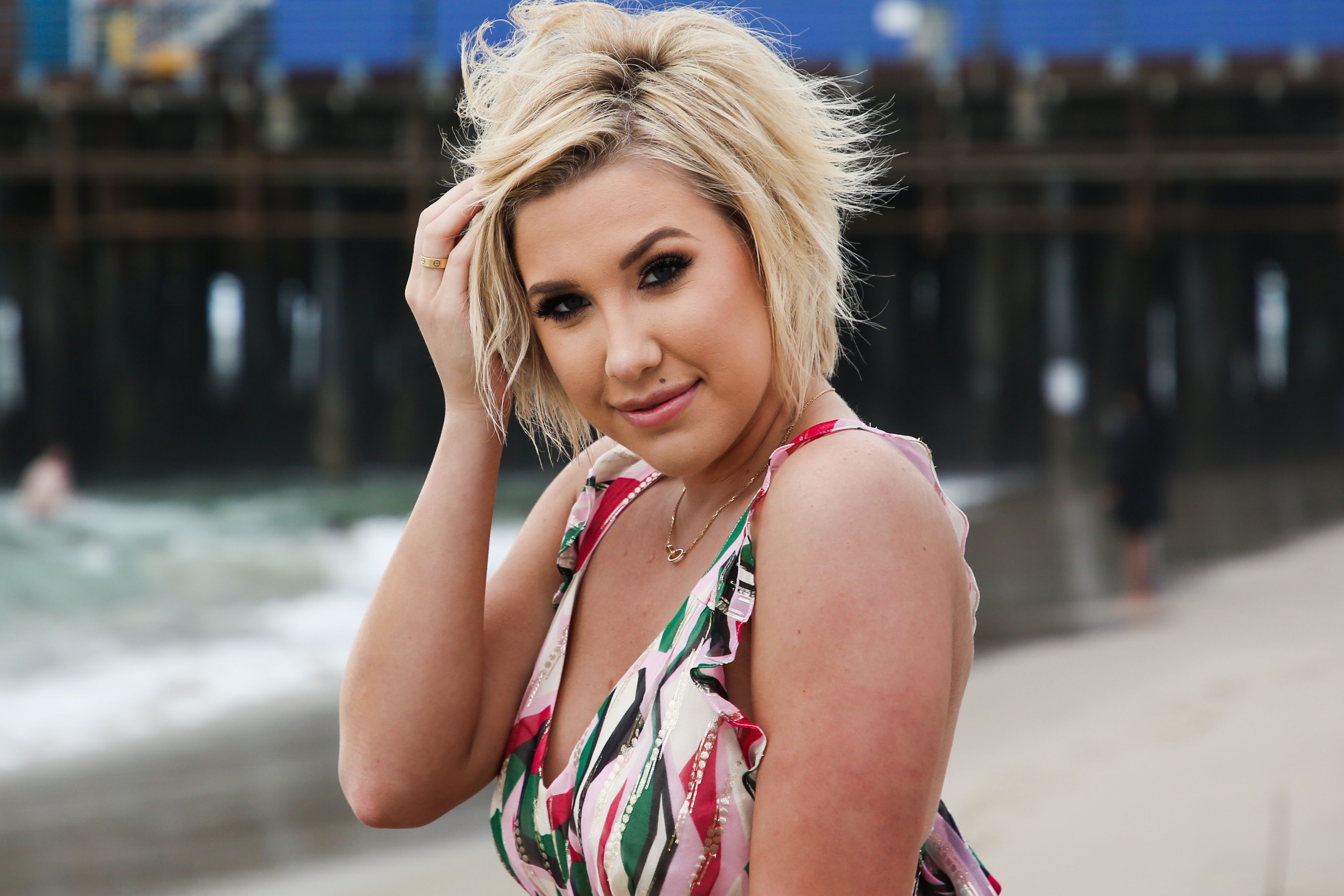 The throwback snap that Savannah shared was an adorable photo of her and Chase when they were still just kids. The picture showed the young siblings having all the fun with the widest grins on their little faces as they stood beneath a large fake shark head and reached into its mouth.
Savannah wore a t-shirt and shorts ensemble while Chase was dressed in a blue hoodie and a pair of shorts. Her fans gushed over the adorable throwback picture in the comments section.
Many of them could not seem to shake the undeniably striking resemblance between Chase's younger self and Grayson. A fan even claimed to have mistaken Chase for Grayson, while another comment referred to Savannah's brothers as twins. 
Savannah is still doing her best to be positive and to handle the "good and bad "aspects.

Savannah's chatter-stirring throwback came barely a month after she revealed some shocking news about her relationship status with her longtime fiancé, former hockey player Nic Kerdiles.
On September 16, the reality star and businesswoman shared a cryptic post on Instagram. It was a video clip of Pastor Steven Furtick delivering a powerful message about learning to trust with faith. She wrote:
"IF YOU FEEL YOU'RE THE ONLY ONE @stevenfurtick 'learning how to carry the good and the bad is the essence of faith...'"

Although her caption did not give much away, it seemed that the message in the video about having faith and handling the good and bad in life resonated with Savannah due to recent events.
Just the day before Savannah shared the sermon, she reportedly revealed that she and Kerdiles had broken up after being together for three years and after being engaged for two years.
Despite the disheartening series of events that had taken place in her life, Savannah is still doing her best to be positive and to handle the "good and bad" aspects. 
She shared that she and Kerdiles were on amicable terms and had nothing but love and respect for each other. The 23-year-old swiftly turned her attention to her business and upcoming makeup line, Sassy Savannah.
Savannah took to vigorously promoting her upcoming brand on her Instagram with the help of her brother, Chase, who is rumored to be considering a spin-off from "Chrisley Knows Best" with their grandma, Nanny Faye.
At the moment, it seems like the reality television star, Savannah, is focused on her work and her family, and with their support, fans are sure that she will be alright.