Jessica Simpson Gets Candid about Eczema Showing Her Slim Waist in Chic Jeans & a Denim Blouse
Jessica Simpson flaunts her impeccable beauty and impressive fashion sense in chic jeans paired with a stylish denim blouse as she opens up about her eczema trouble in a recent Instagram post.
Jessica Simpson is many things, and being relatable is one of them. On Thursday, the fashion designer took to Instagram to open up about her eczema troubles with a paid partnership with the pharmaceutical brand, Eucrisa.
The "Duke of Hazzard" actress looked radiant and flaunted her beauty in a chic ensemble of tight jeans and a short denim shirt. She tucked the denim shirt in the jeans and loosened a few buttons at the top.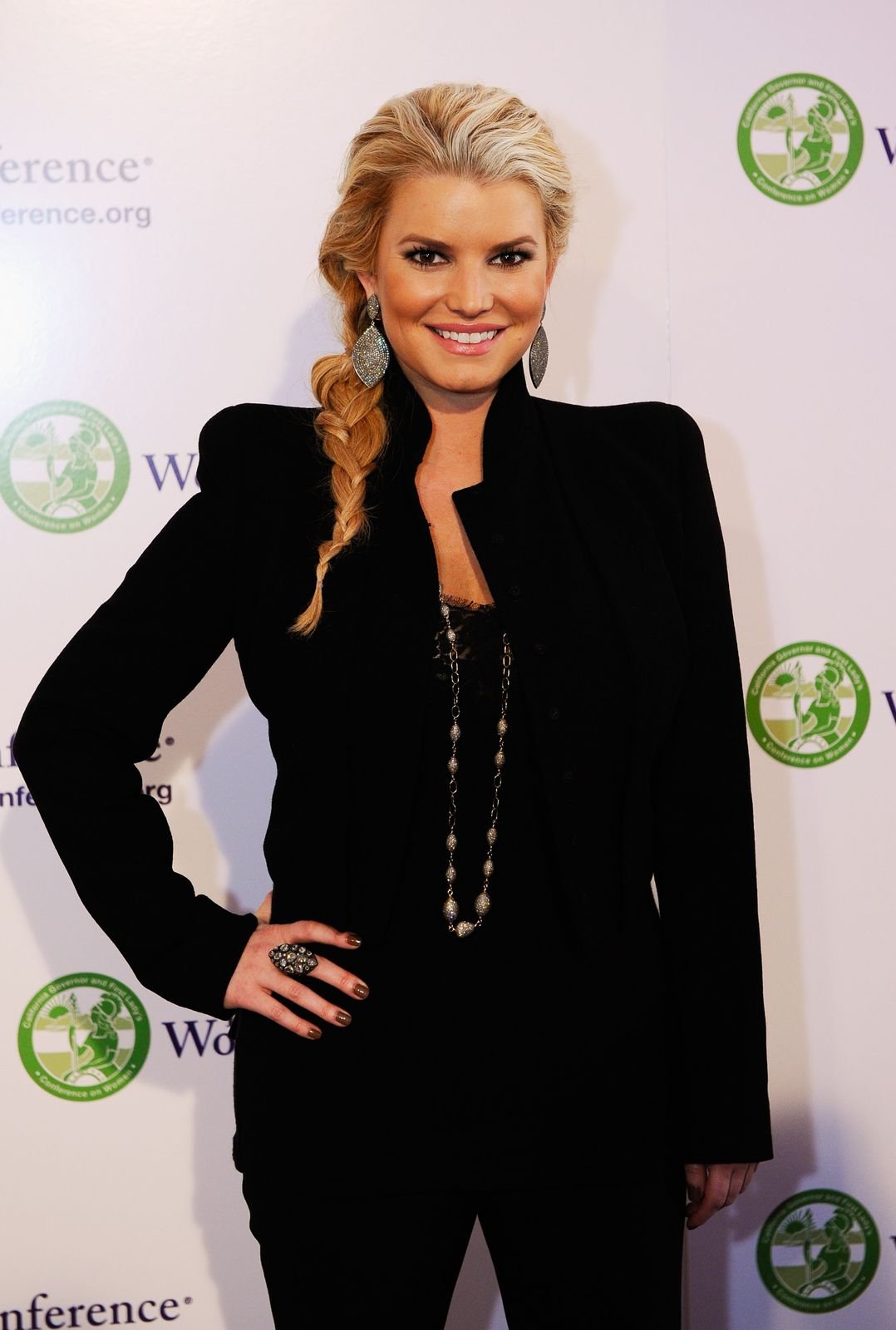 The fitted jeans showed off her lithe waist and accentuated her curvy hips as she sat on an outdoor grey couch with her legs tucked in, and her right hand resting on her thighs. In the background was a tended lawn that was blurred out to create the perfect aesthetics for the image.
Her candid discussion about eczema comes a month after showing off her slim figure in a birthday tribute.
With her blonde hair parted in the center, Simpson smiled sweetly at the camera while her left hand held onto her hair, subtly flaunting her toned arms. Her fingers were adorned with silver rings.
Explaining why the campaign for Eczema Awareness Month was personal for her, the "Blonde Ambition" star admitted that she was among the 18 million adults and children suffering from the skin condition.
Simpson acknowledged all mothers, children, and fathers dealing with eczema and admitted that she hasn't been exempted from the struggle in the past. She shared her experience, writing: 
"In the past, I've used over-the-counter lotions and creams to help manage my mild-to-moderate eczema, but after an eczema flare, that didn't go away."
After struggling with the condition for a while, Simpson finally resorted to speaking with her doctor about the condition, which was the turning point for her. Her doctor prescribed Eucrisa, a steroid-free ointment which she claimed made a massive difference for her.
She concluded by giving safety information about the product and urging her 5.6 million followers to consult their doctors for proper prescription.  Many fans took to the comments section to appreciate Simpson for the excellent product suggestion.
However, the majority were focused on how stunning she looked and couldn't help but drop lovestruck emojis. Her candid discussion about eczema comes a month after showing off her slim figure in a birthday tribute to her husband, Eric Johnson, on his 41st birthday.
The 40-year-old actress proved that she looked even better after three children in fitted black skinny jeans with a matching print sweater and stylish wine hat. Simpson and Johnson are parents to Maxwell, 8, Ace, 7, and Birdie Mae, 1.