Genevieve Cortese and Jared Padalecki Tied the Knot 10 Years Ago — inside Their Marriage
Actress Genevieve Cortese, best known as Kris Furillo in the TV series "Wildfire," has been in a relationship with "Supernatural" star Jared Padalecki for over a decade.
Born in January 1981, Cortese graduated with a bachelor's degree in Drama and English from the Tisch School of the Arts at New York University before landing her first acting gig in "Wildfire" in 2005.
Since Cortese walked away from the entertainment industry in 2012, it is fair to say that her most prolific time as an actress was the late-2000s as she worked in "Salted Nuts," "FlashForward," and "Supernatural" alongside her now-husband Jared Padalecki.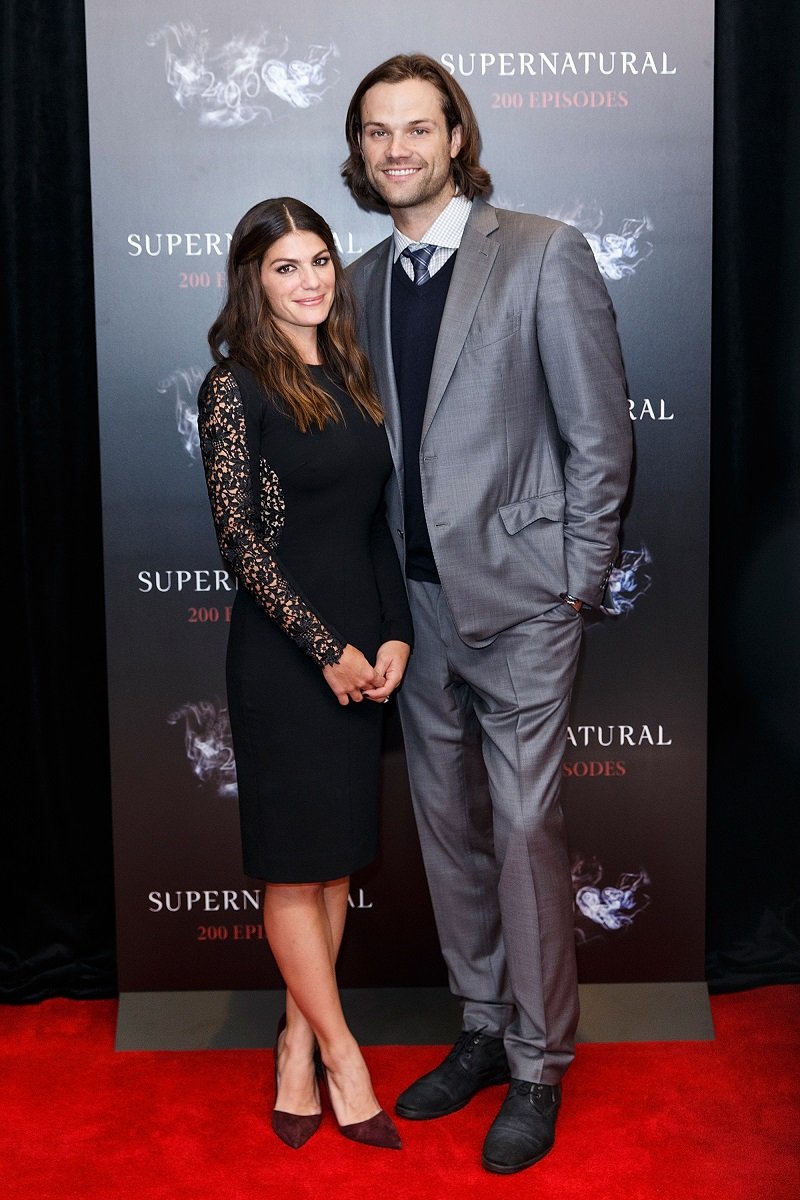 JARED PADALECKI AND GENEVIEVE CORTESE'S RELATIONSHIP
It was on the set of "Supernatural" in 2008 that Cortese and Padalecki met for the first time. In the show, the actress portrayed Ruby, a demon who joined Sam and Dean Winchester to fight other demons.
The actress initially cast to portray Ruby was Katie Cassidy. However, after only one season with the show, she was replaced by Cortese, who took over the role in the fourth season.
According to the actor, Cortese was in her underwear the first time he saw her. He admitted to being very excited to meet her, which is probably why he chose a bad moment to talk to her: while she was reading a book.
After his interruption, Genevieve Cortese got "kind of fussy," Padalecki explained. The pair didn't jump into dating right after their first meeting, obviously.
As the actor explained in 2012, they remained friends for about four months before he finally asked her out on a date.
Speaking of dates, in October 2009, the couple went to the Metropolitan Museum of Art, where Padalecki asked Cortese to be his wife. Although she said yes right away, they only announced the engagement news in January 2010.
JARED PADALECKI AND GENEVIEVE CORTESE'S MARRIAGE
In February 2010, one month after the news went public, Genevieve Cortese officially became Jared Padalecki's wife. They walked down the aisle in the actress's hometown, Sun Valley, Idaho.
The couple didn't wait long to share some baby news. In October 2011, they announced that Cortese was expecting their first child. Thomas, their first son, was born in March 2012.
Genevieve Cortese's eight-year hiatus from Hollywood ended in 2020.
For Padalecki and Cortese, just one child was not enough. In December 2013, the actress gave birth to their second son, Shepherd. Then, in March 2017, they welcomed their first and only daughter, Odette.
Shortly after Odette's birth, the actor told People that he was "really excited" to have a daughter, but also admitted to feeling "nervous and vulnerable," something that wasn't an issue with their two sons. The actor explained:
"With boys, you're like, 'Go skin your knees and go break your arms like I did.' But with a girl, you're like, 'If somebody ever touches her, I'll go off the handle!'"
Padalecki also said that with three children, the family's dynamic changed as he and Cortese went from being in a man-to-man situation to a "zone defense." He added that one of them had to be with the boys while the other got to have the girl.
It was important for the couple to make sure that their sons realize that their sister was "something only to be excited about," and judging by their social media posts, they managed to do it.
GENEVIEVE CORTESE'S COMEBACK TO THE ENTERTAINMENT INDUSTRY
Genevieve Cortese's eight-year hiatus from Hollywood ended in 2020 as she reprised Ruby in "Supernatural," returning through flashbacks in season 15.
Apart from that, it was announced that Cortese and her husband would star in the upcoming reboot of "Walker, Texas Ranger." The actress will portray Emily Walker, the dead wife of Padalecki's character, Cordell Walker.
While it is definitely great to have Cortese back on our screens, she has been quite busy running her lifestyle blog called Now & Gen. Through it, she provides everything from wellness tips and tricks to book recommendations and clothes.
In early-2020, Genevieve Cortese and Jared Padalecki celebrated their 10th wedding anniversary, proving that even Hollywood stars can have a Happily-Ever-After. Kudos to the couple!