Gabby Sidibe Poses on a Swing during Outing with Her Boyfriend in Tight Pink Shorts & a Blouse
Gabby Sidibe's boyfriend, Brandon Frankel posted a glimpse of their sweet date on a mountain top where the actress happily used the swing.
Gabby Sidibe and Brandon Frankel are going strong in their relationship amid the coronavirus pandemic. Recently, the actress' boyfriend shared photos of their outdoor date.
In his Instagram stories, the "Empire" star looked happy swinging in a pink plaid button-down top, pink shorts, and black rubber shoes, with black sunglasses.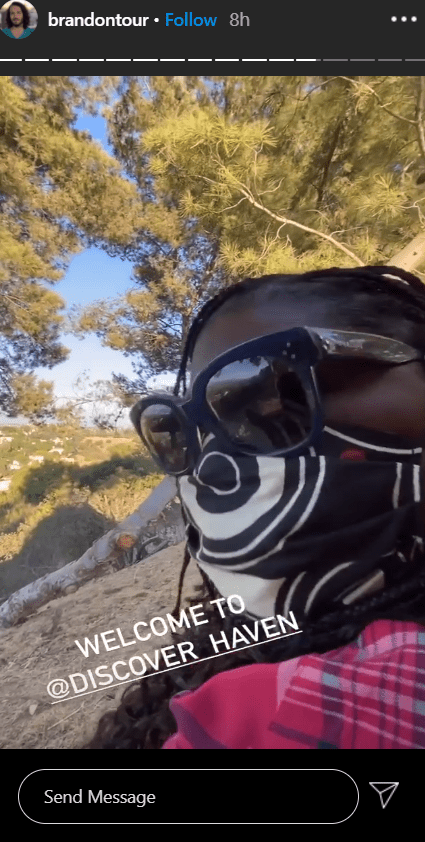 Sidibe kept herself safe by wearing a facemask amid the pandemic and held a bottle of water in her hand to stay hydrated. Behind the actress was a view overlooking the city where the two could perfectly get a breath of fresh air.
Frankel caught the public's eye several times in the past because of his neverending sweet tributes to the actress on Instagram. By the looks of his profile, the marketing pro is head over heels for his girlfriend.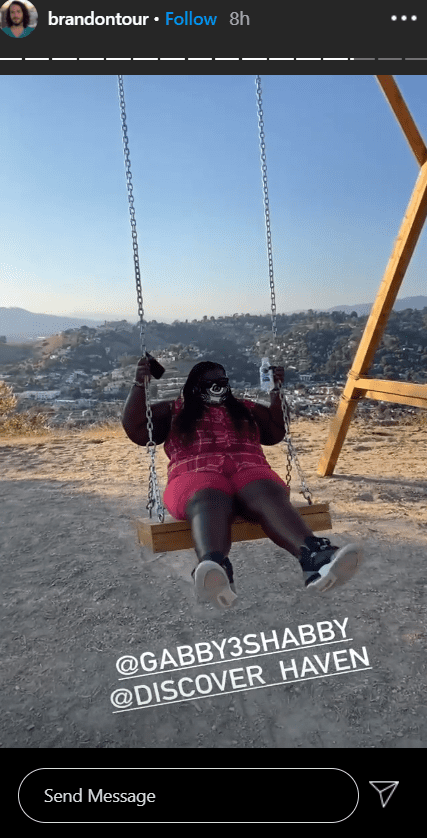 In one of his Instagram posts, Frankel penned a lengthy message to the "Precious" star whom he called his "Queen." "You're a ball of sunshine, so generous and giving of your time and love," he wrote. 
He is also a cat-lover like Sidibe and often shares photos of his feline friends on Instagram.
On the other hand, Sidibe does not shy away from sweet posts as well but adds a little humor to it. In one of her selfies, she wrote:
"My man said I look like a 'really cool BRATZ DOLL.' That's all I ever wanted."
The power couple seems to have more in common than people thought. For one, Frankel also works in the entertainment industry as a brand and marketing expert.
In 2017, Billboard named him one of their branding power players and credited him for racking up "frequent-flyer miles in pursuit of branding opportunities for his clients, traveling to Mumbai with Major Lazer [...] and to a mall in Moscow with Yung Lean for a Calvin Klein campaign."
He is also a cat-lover like Sidibe and often shares photos of his feline friends on Instagram, even referring to one as his "daughter" and "stepson who I couldn't be happier to have in my life."
Frankel sometimes babysits his girlfriend's cat while at work since the furry animal has grown comfortable in his presence, even curling up by his chest in one photo.
Sidibe rose to fame in 2009 after landing a role in the movie, "Precious," which won her an Independent Spirit Award for Best Female Lead and nominations for a Golden Globe and Academy Award.