Rob Kardashian Shows off a Sweet Pic of His Adorable Daughter Dream in Cool Pink Versace Hoodie
"Keeping Up With The Kardashians" star Rob Kardashian and Blac Chyna's precious daughter Dream looked super-cute in a series of photos shared by her dad on Instagram.
Dream Kardashian is getting cuter by the day! The 3-year-old daughter of the "Keeping Up With The Kardashians" star made an appearance on her father's Instagram recently and fans could not help but fall in love. 
In the snapshots, the little cutie looked adorable in a pastel purple "Versace" hoodie as she enjoyed her food in an outdoor setting. Looking relaxed and happy, Dream made cute faces at the camera and showed her teeth.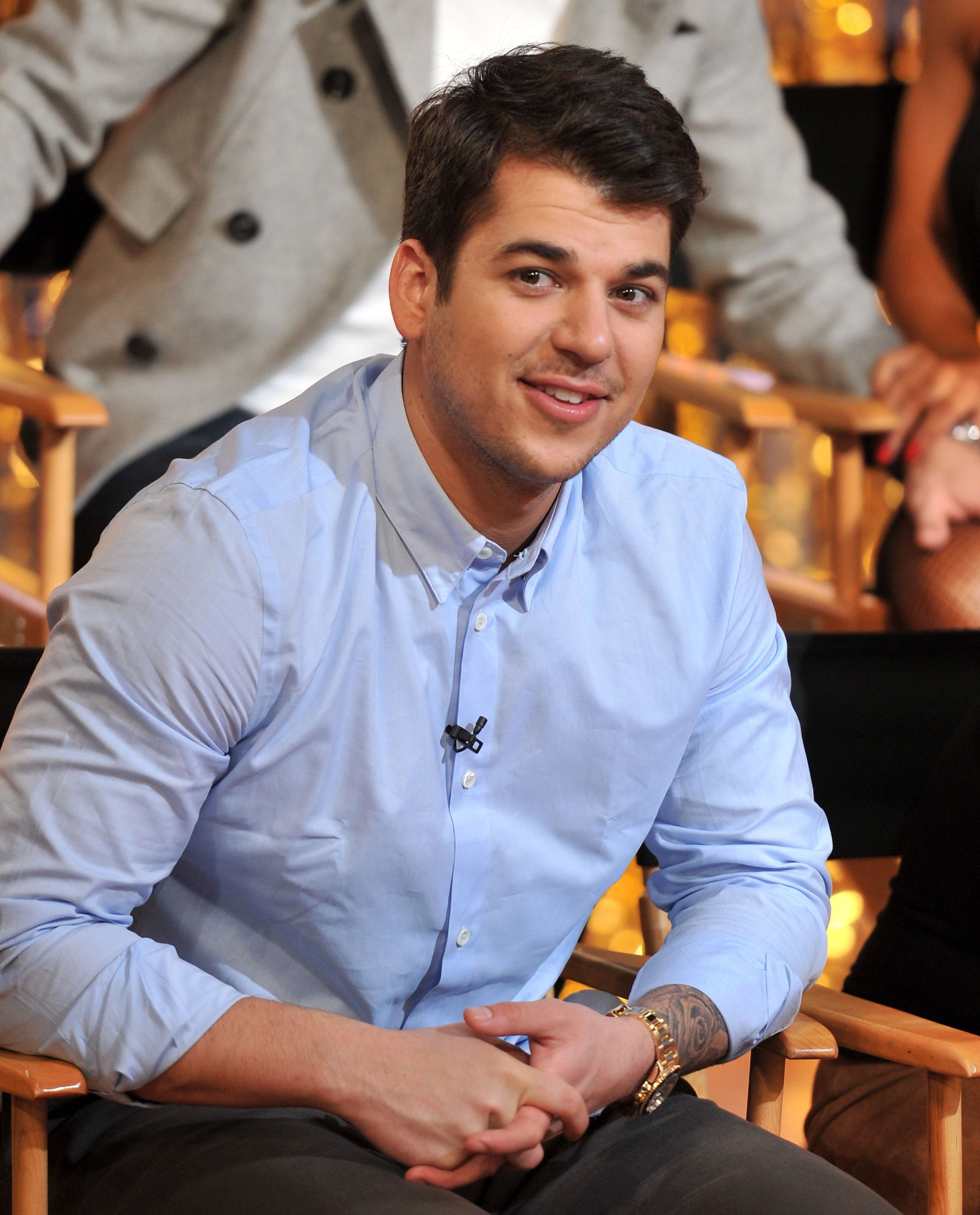 CUTE LITTLE ONE
Looks like the little one was in a Halloween mood since the plate on her table had jack-o'-lantern prints. It will be a delight to see what the baby girl dresses up as on October 31!
Dream's thick eyelashes looked long and enviable in the pictures. Her curly hair was parted in the middle and let loose. She is growing up so fast and looks like her famous father's mini-me. 
ROB'S NEW VENTURE
Dream made the cute Instagram appearance a day after her father announced the launch of his new hot sauce brand, Grandeza on Instagram. He co-owns the new venture with his mom, Kris Jenner.
Chyna is not going to let her ex win the custody war at any cost.
Besides Grandeza, he also owns a sock company called Arthur George and a clothing brand named Halfway Dead. Kardashian is quite the hustler and does everything he can to keep his family happy. 
BLAC CHYNA DOESN'T GET CHILD SUPPORT
Kardashian and Chyna welcomed their bundle of joy in 2016. They could not make their relationship work, but they are co-parenting their daughter. Chyna also has a son named King from a previous relationship.
In an interview, Chyna shared that she does not get child support from Kardashian, but she is perfectly fine with it. According to her, not getting the money is her biggest flex and it has worked out well so far. Her lawyer Lynne Ciani told ET that the agreement is working just fine. She said:
"Dream gets to spend very special bonding time with her brother, King, and also time with her dad, who unquestionably loves his daughter very much."
SHE WILL NOT BACK DOWN
Ciani also added that there was no basis for Kardashian and his sister, Khloé Kardashian, to request the primary custody of his daughter. She further said that her client will not back down from their attempt to get the primary custody. 
Chyna is not going to let her ex win the custody war at any cost. No matter what happens, Dream is sure to get all the love from her parents because she is pretty precious to both of them.