Kareem Abdul-Jabbar Converted to Islam Decades Ago — inside the NBA Legend's Religious Journey
For many of his colleagues, Kareem Abdul-Jabbar is the greatest NBA player of all time. Still, much of the talk about him surrounds his conversion to Islam nearly five decades ago.
At the age of 42, NBA legend Kareem Abdul-Jabbar retired from the game after 20 seasons playing for two NBA teams, the Milwaukee Bucks and the Los Angeles Lakers.
By the time he retired, the 7 ft 2 in Center had forever etched his name in the round leather sport's history, with unprecedented achievements that are still fondly remembered today.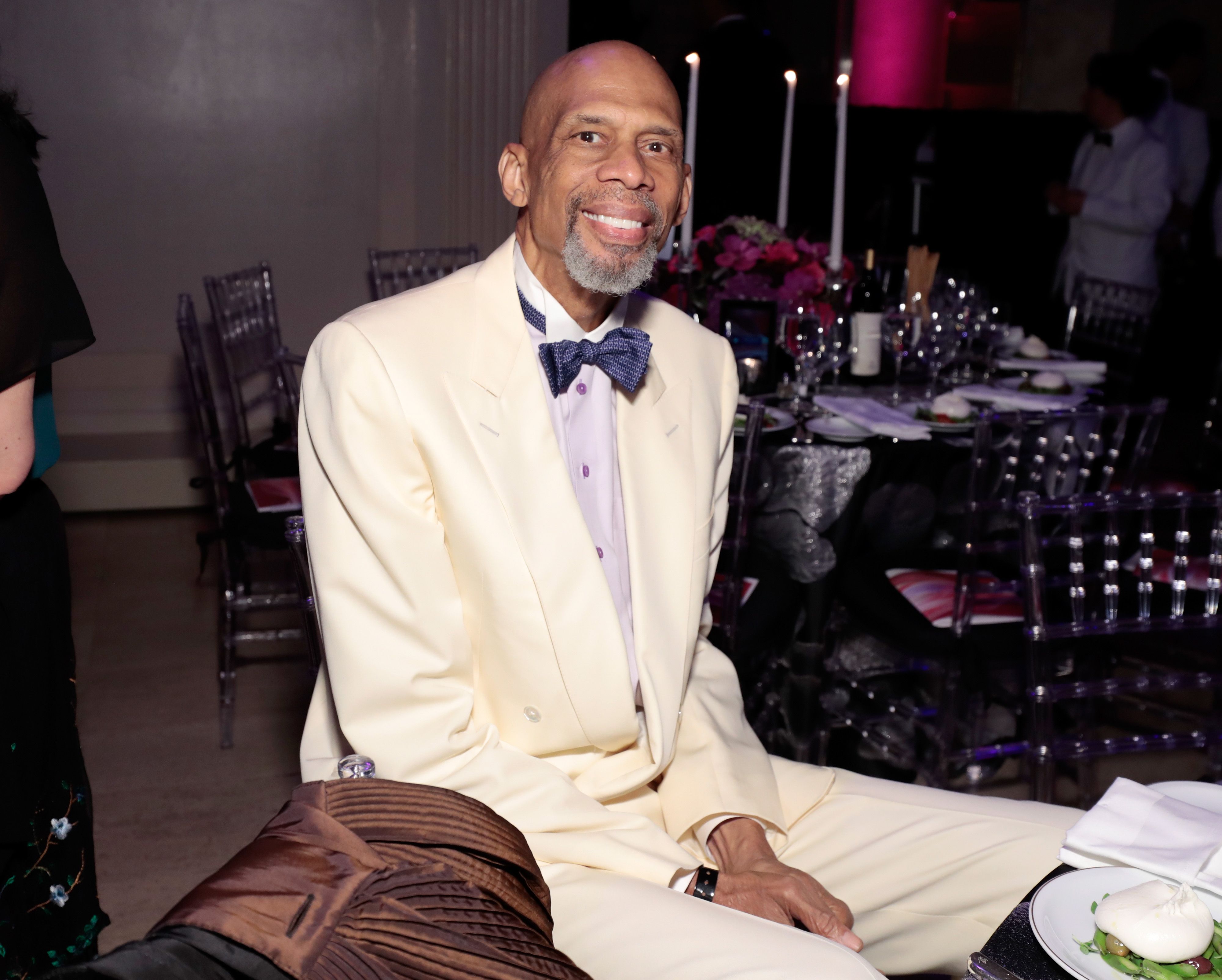 Despite Abdul-Jabbar's illustrious NBA career, his life has been defined by one life-changing decision — his conversion to Islam. Here is all you need to know about the former NBA superstar's journey to self-discovery. 
KAREEM ABDUL-JABBAR'S CONVERSION TO ISLAM
Kareem Abdul-Jabbar was born on April 16, 1947, as Ferdinand Lewis Alcindor Jr., in Manhattan, New York City. He was the only child of Cora Lillian and Ferdinand Lewis Alcindor Sr.
Abdul-Jabbar claims he struggled with his identity as a teenager, and much of his inner doubt was down to having to succumb to ideas that were not true to him. Having an overprotective mother and a strict father did not make it any better.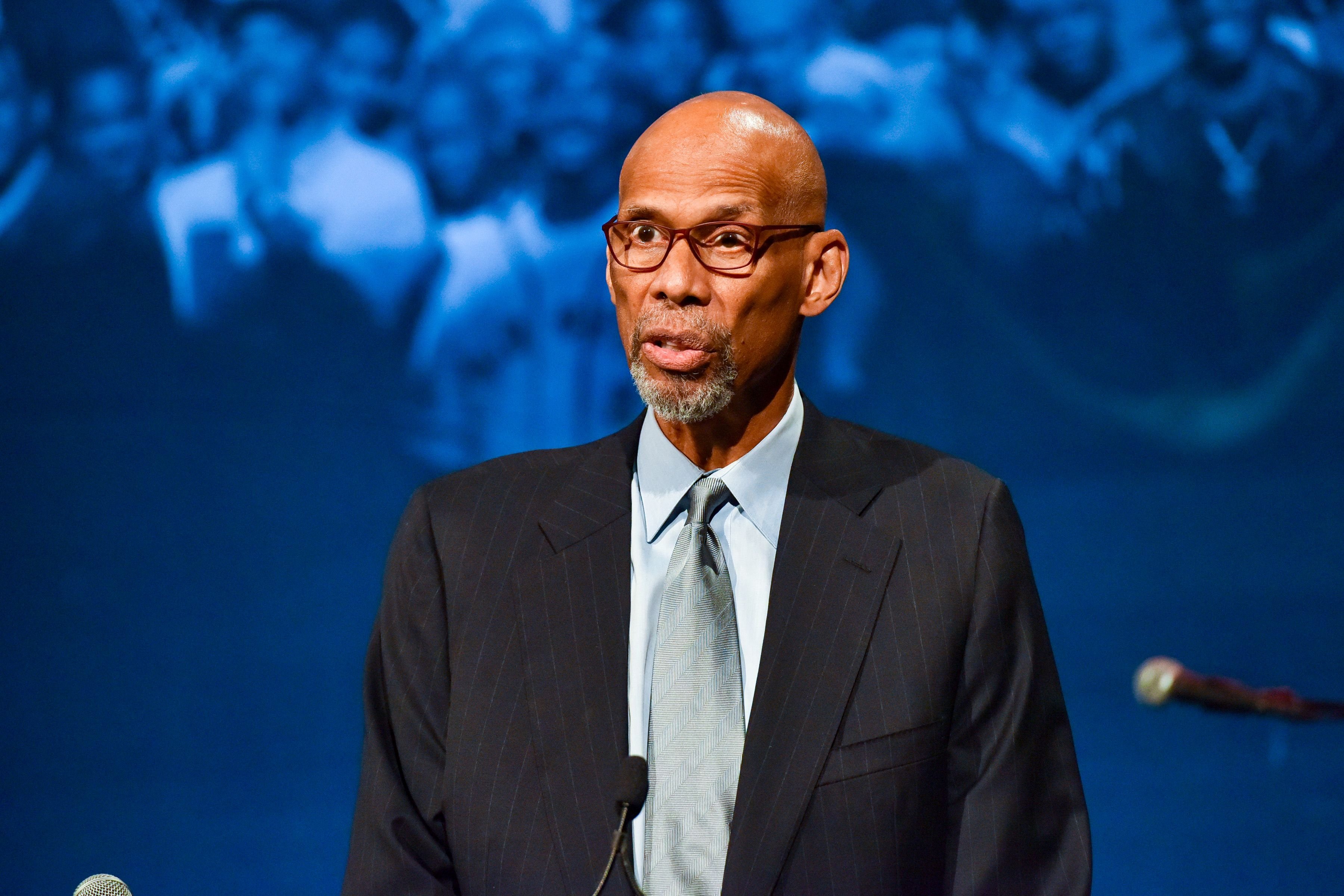 Once he arrived at UCLA as a 19-year-old freshman — away from his sheltered upbringing — he began to explore other ideas, which eventually led him to Islam. 
While opening up about his journey to Islam during an interview with CNN's Fareed Zakaria, Abdul-Jabbar revealed he got interested in Islam when he read "The Autobiography of Malcolm X."
In 1971, at the age of 24, he finally converted to Islam and changed his name to Kareem Abdul-Jabbar, which means "noble one, servant of the Almighty." The name was given to him by an Islamic scholar named Hamaas Abdul Khaalis. 
KAREEM ABDUL-JABBAR FACES PUBLIC BACKLASH 
During his time at UCLA, Kareem Abdul-Jabbar's Islamic beliefs took a foothold in his life, and by the time he joined the Milwaukee Bucks, he was already a devoted Muslim. 
Kareem Abdul-Jabbar's NBA career moved to the next level when he was traded to the Los Angeles Lakers, where he spent the final 14 seasons of his NBA career.
Kareem Abdul-Jabbar's faith caused him many problems, and it took people a while to warm up to him because they felt he had betrayed what it was to be an American.
The legendary basketball player opened up about the challenges he faced in his book, "Becoming Kareem: Growing Up On and Off the Court." While touching on the backlash he received from Americans after his conversion to Islam, Abdul-Jabbar wrote:
"Because of my fame as a professional basketball player and because so few Americans knew anything about Islam back in the '70s, there was a lot of angry backlash."
Despite the backlash he received, Abdul-Jabbar claims he could remain defiant in his beliefs because he had learned how to deal with being the odd one out at 7 feet tall in high school.
Today, the 73-year-old retired basketball player continues to spread awareness about Islam and correct the impression that it is a religion that preaches violence. While he admits that people's acceptance of the religion has improved over the years, he still maintains that there is ample room for improvement.
KAREEM ABDUL-JABBAR'S PERSONAL LIFE AND ACTIVISM
Apart from his laudable achievements on the court, Abdul-Jabbar has drawn attention for his equally important off-court contributions to several front-burner issues, especially racial discrimination.
During his days at UCLA, he declined an invitation to try out for the 1968 Olympic team, claiming he would rather boycott the Olympics than represent a country cruel to people of color. 
Throughout his career and in the years following his retirement, Abdul-Jabbar continued to leverage his fame to speak out against racial injustice. In 2016, he was awarded the Presidential Medal of Freedom by President Barack Obama.
Abdul-Jabbar is known to be notoriously private about his personal life, and so much is not known about his family. However, he was once married to Habiba Abdul-Jabbar (born Janice Brown). They shared three children, daughters Habiba and Sultana, and son Kareem Jr.
In 1978, Abdul-Jabbar and Janice ended their marriage. He went on to father another son, Amir, with Cheryl Pistono. He has another son, Adam, from another relationship.
KAREEM ABDUL-JABBAR'S CAREER
Abdul-Jabbar first gained national recognition while playing for UCLA from 1966 to 1969. Under the guidance of coach John Wooden, he played in three consecutive national championship teams and was voted MVP of the NCAA tournament a record three times. 
In the 1969 NBA draft, he was drafted with the first overall pick by the Milwaukee Bucks and spent six seasons with the team, leading them to their first NBA championship at the age of 24 in 1971.
Kareem Abdul-Jabbar's NBA career moved to the next level when he was traded to the Los Angeles Lakers, where he spent the final 14 seasons of his NBA career. During his time with the Lakers, he won an additional 5 NBA championships and established himself as one of the greatest NBA players of all time. 
Despite retiring more than three decades ago, Abdul-Jabbar remains the NBA's all-time leader in points scored (38,387), field goals made (15,837), and career wins (1,074). He also ranks third in rebounds (9,394) and blocked shots (3,189).
In 1995, Abdul-Jabbar was elected to the Naismith Memorial Basketball Hall of Fame. Despite his incredible career achievements, the father of five would prefer to be remembered for his off-court contributions. In his words:
"I know I'll be remembered for the things I did on the basketball court. But I hope people will also see that, with my books and my film, I was multidimensional, and somebody who should be respected."
Since his retirement, Abdul-Jabbar has served in various capacities, including as a coach and broadcaster. Outside basketball, he has authored several books and worked in the entertainment industry. Today, he continues to inspire many with his selfless attitude and stand against racial injustice.