J-Lo Shows off Toned Body in a White Outfit to Promote Her Billboard Magazine Cover
Multi-awarded musician Jennifer Lopez, who turned 51 in July, has been gifting her millions of social media followers with photos of her incredible figure lately.
On October 15, Jennifer Lopez uploaded a hot photo of herself on Instagram from her latest Billboard magazine cover and spread. She captioned the post:
"GOOD MORNING EVERYBODY. Billboard cover JLo x Maluma."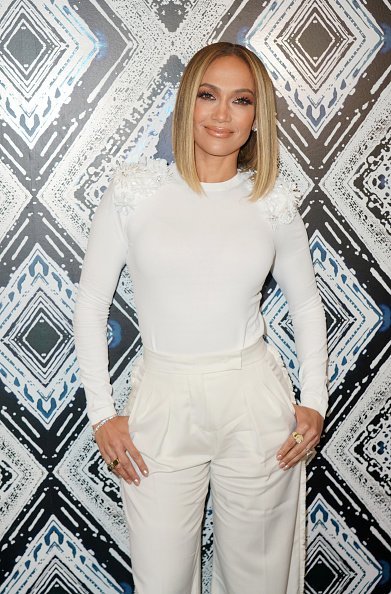 In the snap, Jennifer Lopez is seen donning a gorgeous white gown that shows off her world-famous curves. Her body is more toned than ever.
The jaw-dropping photo shows the "If You Had My Love" singer, who became the first Latin actress to earn over US$1 million for a movie, looking straight into the camera.
Lopez once again delighted her devoted legion of fans with her new social media update. They quickly took to the comments section to express their love for the star.
Lopez and Colombian singer Maluma are the stars of Billboard's 2020 Latin Power Players issue. In the sexy photos, the talented pair give fans their sultriest looks as they pose around a pool.
Lopez and Maluma opened up about their upcoming film together, titled "Marry Me," in the accompanying interview. The movie is set to be released on Valentine's Day 2021.
A month ago, they released a music video for their song collaborations, "Pa Ti" and "Lonely."
In the film, Lopez will play the role of Kat, a celebrated pop star who discovers that her fiancé, Bastian (Maluma), has been cheating on her with her assistant.
Speaking about the catharsis of playing a pop star, the "I'm Real" singer explained: "People see you as this thing, this star. They forget you're just a girl and want to live and laugh and be normal."
During their interview, Lopez and Maluma likewise shared the importance of representing their Latin identity in music and film. "Marry Me" marks the "Sin Contrato" singer's first feature film.
A month ago, they released a music video for their song collaborations, "Pa Ti" and "Lonely." The eight-minute long video shows off Lopez and Maluma's on-screen romantic chemistry.
Lopez is currently in a relationship with former professional baseball shortstop and third baseman Alex Rodriguez. The couple began dating in February 2017 and announced their engagement in March 2019.
Lopez and Rodriguez couldn't help but show off the "Maid in Manhattan" actress's diamond engagement ring. According to reports, the ring's value is estimated at around $1.4 million.