Lauryn Hill & Rohan Marley's Daughter Selah Flaunts Her Curves Posing in a Fashionable Dress
Iconic singer Lauryn Hill and Rohan Marley's daughter Selah Louise Marley flaunted her stunning curves in a fashionable dress in her latest mirror selfie posted on social media. 
Selah Louise Marley is as beautiful and stunning as her mother, Lauryn Hill, a world-renowned rapper who introduced the neo-soul music genre. The 21-year-old model has been turning heads for her creative fashion sense.
She recently took to Instagram Story to share a picture of herself in a tight-fitting dress. The way she carried herself in the picture showed off an enigmatic vibe.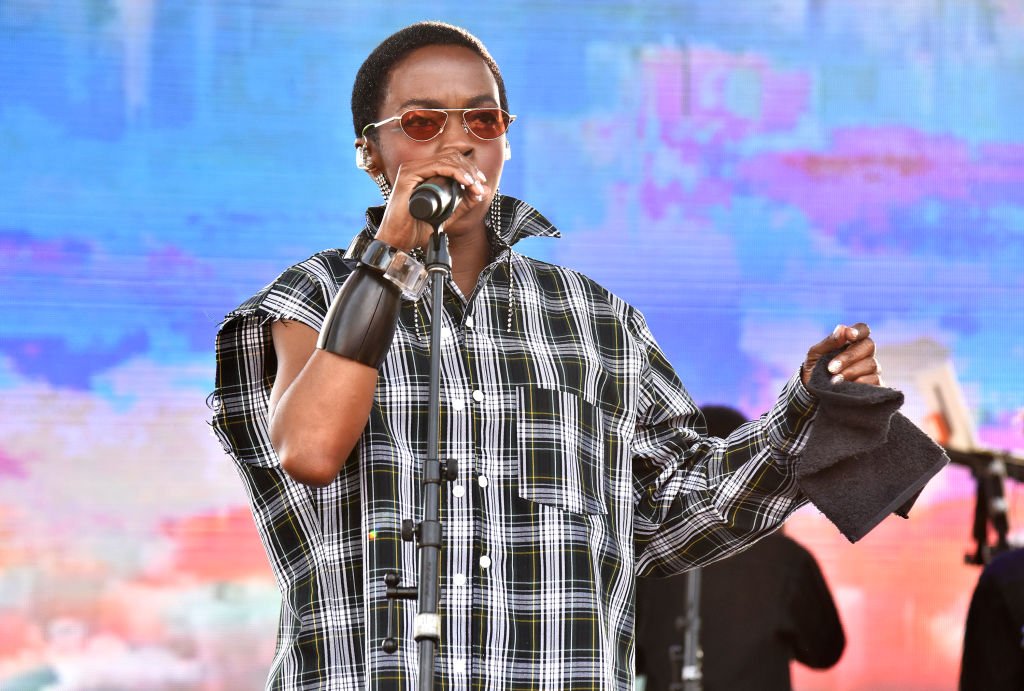 A RISING FASHIONISTA 
In the picture, Selah stood by a window adoring her look. Though the room she was in was a little messy, one can still focus on the young model's exquisite beauty.
Selah donned a tight knee-length dress that had various shades of blue and black. There were funky graphic prints on her beautiful dress, which she completed with a pair of black knee-high boots.
There is no wonder why she has become a rising fashionista on social media. Based on the dress she picked in the picture, Selah loves street-style fashion with a chic flair.  
CONQUERING THE MODELING WORLD
Selah, the granddaughter of reggae icon Bob Marley, is one of his celebrity children who entered the modeling world. She is now part of the "celebri-models," who include Kaia Gerber, Kendall Jenner, and Gigi Hadid.
Even though Selah is musically inclined just like her mother, she is forging her way to the fashion world. She was once featured in Vogue editorial's "100 Ways to Wear Gucci."
She also walked the runway in Kanye West's Yeezy Season 4. Because of her unique skills in serving looks, she was tapped by Calvin Klein and Adidas to be part of their fashion campaign.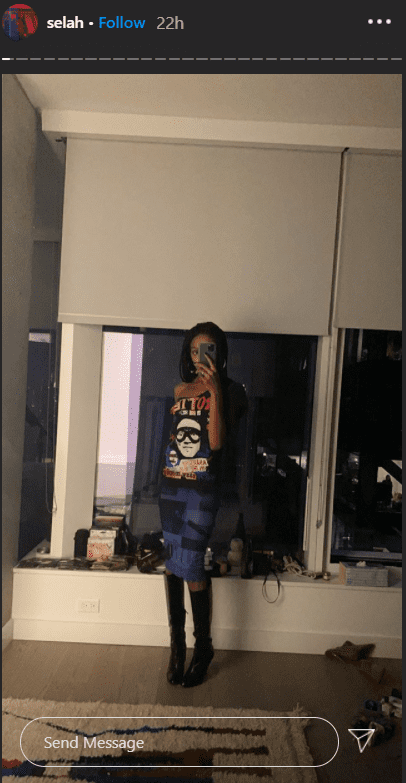 SPEAKING ABOUT HER CHILDHOOD TRAUMA
Selah earlier faced criticisms online when she opened up on an Instagram Live video about her childhood trauma and how the lack of unity at home can create "severe trauma."
She clarified later in another video that she spoke from a personal "place of healing" and has no intention of hurting her parents. Meanwhile, Hill expressed her side after her daughter's statement and said:
"Selah has every right to express herself, I encourage it, but she also got the discipline that black children get because we are held to a different standard."
FIRST-TIME GRANDPARENTS
Selah is the second daughter of Hill and her former partner, Rohan. Hill and the Jamaican entrepreneur share four other children - Zion, Joshua, John Nesta, and Sarah.
In 2017, the former couple became first-time grandparents to Zion's son, Zephaniah. The newest addition to the Marley family who turned three last February has brought in cuteness.
While at the pinnacle of success in her musical career, Hill has become a doting grandmother to Zephaniah. The multi-awarded singer enjoys a close bond with her little grandson.
When the little boy celebrated his recent birthday, Hill took to Instagram to share a beautiful collage of her adorable grandson along with a sweet message. Fans adored how she showers him with love.