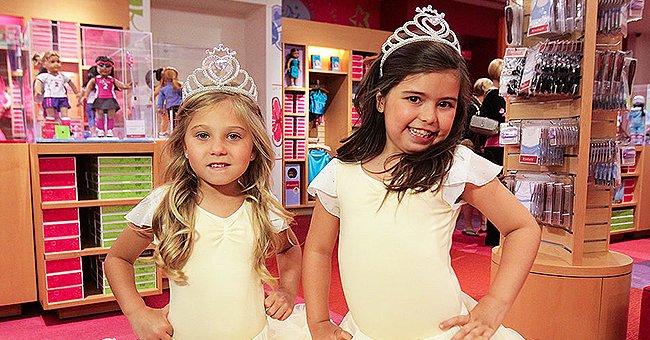 Getty Images
Rosie from 'The Ellen Show' Looks Unrecognizable at 14 Years Old — Do You Remember Her?
Viral child star Rosie McClelland, who tugged at hearts as a frequent guest on "The Ellen Degeneres Show," is all grown up. The 14-year-old has something exciting for her fans as she released a new song.
In September 2011, Rosie McClelland and her cousin Sophia Grace Brownlee caused a buzz when a video of them as toddlers, dressed in princess attire, singing Nicki Minaj's "Super Bass" surfaced and received over 54 million views on YouTube.
Now, nine years after, McClelland doesn't plan on leaving fans' minds anytime soon, and a recent Instagram post is proof of that. Over the weekend, McClelland wowed fans when she showed how fast she has grown in a promotional post for her new music titled, "Girls."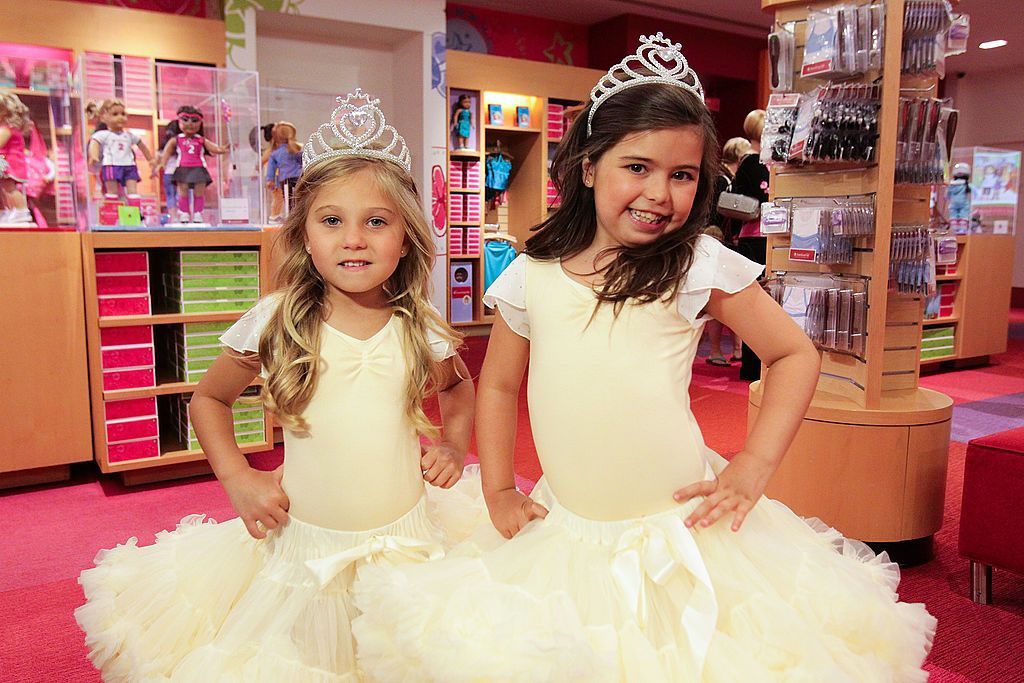 Sophia Grace Brownlee and Rosie McClelland visit "Extra" at The Grove on May 11, 2012 in Los Angeles, California. | Photo: Getty Images
In the upload, McClelland looked unrecognizable in a cute blue and white cheerleading costume, and her hair was tied up into a high ponytail with matching ribbons. She followed it up with a sneak peek of the music lyrics, teasing fans about the new single and a caption urging her 666,000 followers to stream her music.
In September 2019, the pair reunited to commemorate McClelland's 13th birthday, as seen in a series of Instagram posts.
Speaking about her new track to E! News, the 14-year-old explained her inspiration for the girl power song and how despite having a childhood characterized by fame, she is still a normal girl. In her words:
"I'm still only 14, and I'm not focusing on boys just yet. To me, my friends are way more important right now! I'm just enjoying being a teenager with all my girls!"
She also spoke about her music influence, citing Ariana Grande, Dua Lipa, and Beyoncé as female artists who have inspired her. Fans may recall that after McClelland and Brownlee's heartwarming performance went viral, they earned a visit to "The Ellen DeGeneres" show where they met with Nicki Minaj.
After the first visit, they became regular guests on the show, bagging their sketch show session titled "Tea Time with Sophia Grace & Rosie," where they charmed the audience with their adorable antics.
The cousins also got to spend two weeks on the hit Nickelodeon teenage sitcom, "Sam & Cat." Through all the fame, the girls have remained as close as they were as kids, keeping in touch from time to time and reconnecting physically at family events.
In September 2019, the pair reunited to commemorate McClelland's 13th birthday, as seen in a series of Instagram posts. The celebrant shared a photo of her and her cousin hugging each other and gushed in the caption about how Brownlee made her birthday weekend worth it.
Brownlee is also pulling her weight in the music industry as she released a rap song last year titled "Can't Sleep." Both girls are no doubt taking the music scene by storm, and there is no telling what the future holds for them.
Please fill in your e-mail so we can share with you our top stories!