Serena Williams' Daughter Olympia Melts Hearts in Cute Photo Brushing Her Doll, Qai Qai's Teeth
A recent post on Serena Williams and her daughter Olympia's doll, Qai Qai's Instagram page showed the little tot brushing the doll's teeth, leaving many fans with melted hearts. 
Qai Qai, the famous doll of Serena Williams' daughter, Olympia, is quite an internet sensation with over 152,000 followers on her own Instagram account. 
There, Williams posts many of Qai Qai and Olympia's cutest moments. A recent post served up another adorable moment for many of the doll's fans to savor, leaving them with melted hearts.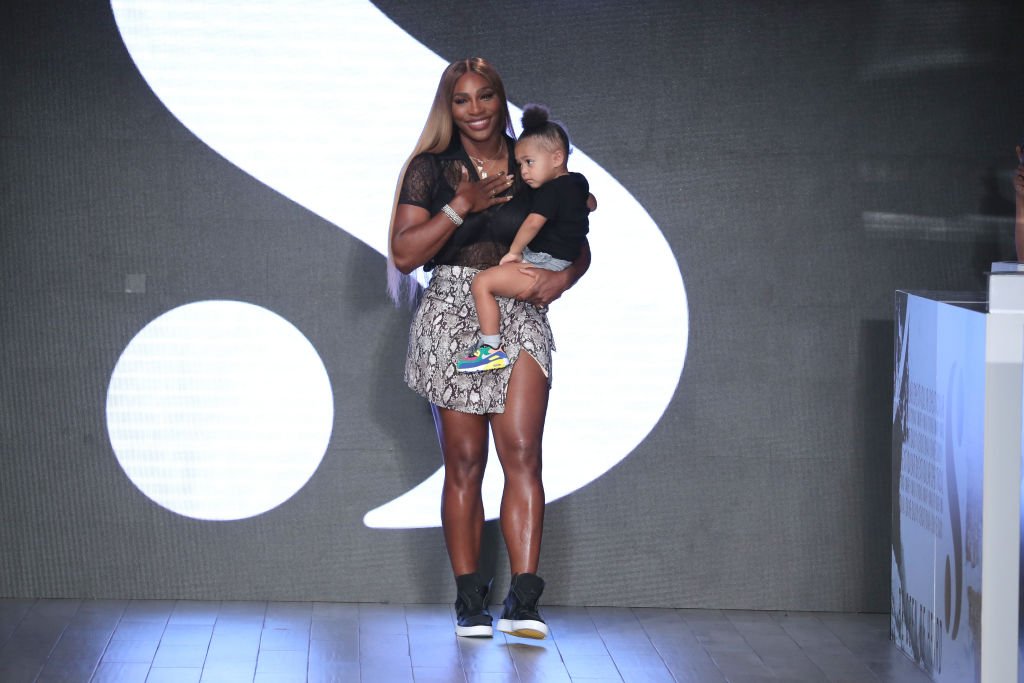 The post's photo showed Olympia brushing Qai Qai's teeth. Olympia wore a white, blue, and pink zipper sweatshirt and held a toothbrush in her right hand. 
Qai Qai sat on Olympia's lap, clad in an African-print dress. She raised her left hand while looking at the camera as Olympia brushed her teeth. In the caption to the lovely post, the clean-shaven Qai Qai wrote: 
"Sunday's would be wash days if I had hair. instead we do this."
Many of Qai Qai's fans commented on the post, sharing their different views about the picture. One fan said they were glad to see Olympia taking her mothering duties more seriously. 
A second fan noted Qai Qai had a clean mouth and nose while a third fan said they were thrilled with Qai Qai's caption for the picture. 
Williams believes she might not be cut out for coaching her daughter.
Besides watching Qai Qai and Olympia's cutest moments on Instagram, many of Williams' fans have seen the adorable doll cheering her up during some of her tennis games. 
Those fans got to hear Qai Qai speak for the first time when the doll, which is now available on Amazon, granted her first-ever interview with Oprah Magazine while accompanying Williams on a New York City business trip. When asked what she hopes will be her legacy, the doll replied:
"One of love, inspiration, and never taking yourself too seriously. With a lot of laughs along the way!"
Besides Qai Qai, Olympia and her mom also combine for some of the cutest mom-daughter moments on social media. On September 25, just a day before her 38th birthday, Williams took a break from her training for the French Open to snuggle with Olympia.
She shared a cute picture of them taken at the Mouratoglou Tennis Academy where Williams prepared for the French Open which she later withdrew from due to an Achilles heel injury. 
Many fans have predicted that Olympia would have a remarkable tennis career coached by her mother who remains one of the greatest tennis players ever. 
However, Williams believes she might not be cut out for coaching her daughter. The tennis icon thinks she can make for a good mental coach but doubts she has the patience to be a good tennis coach. 
Time will tell if Olympia will toe her mom's path and choose to play tennis. If she eventually does, there is no doubt she will be great at it and have Qai Qai and her mom cheering her to victory.