Fans Go Wild after Nicole Kidman Shares Countdown to 'The Undoing' with behind-the-Scenes Pics
Nicole Kidman recently shared behind the scenes pictures from "The Undoing" and fans could not hide their excitement over the upcoming series set to be released soon.
This year might have come with many unexpected circumstances, but Nicole Kidman has kept herself busy, and now, the actress and her fans can't wait for the release of her latest project. 
Taking to her Instagram story on Monday, Kidman shared a countdown to the series's release date, "The Undoing," where she appears alongside stars like Hugh Grant, Lily Rabe, and Edgar Ramirez.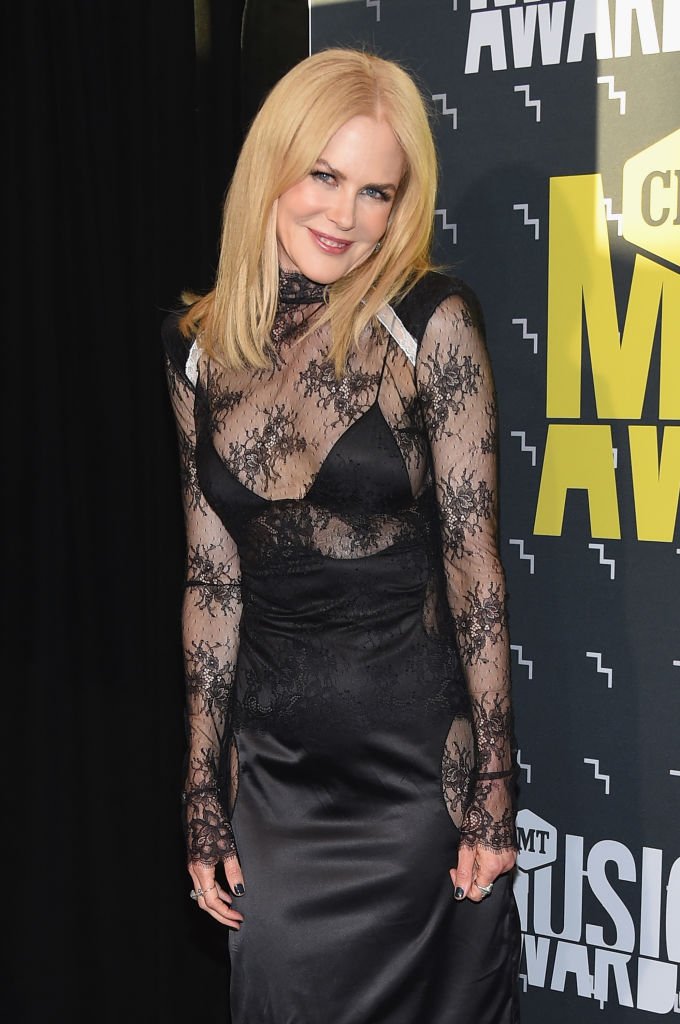 Kidman took it a notch higher and shared behind the scenes photos from the series on her feed. In one of the pictures, she was captured lying on a bed with the show's director, Sussane Bier. Right behind them were cameras and equipment being used on set.
The post also featured a picture that showed the two women walking down a path with Kidman donning a green dress and Bier wearing black pants and a winter jacket. Kidman also added a caption where she expressed love for Bier.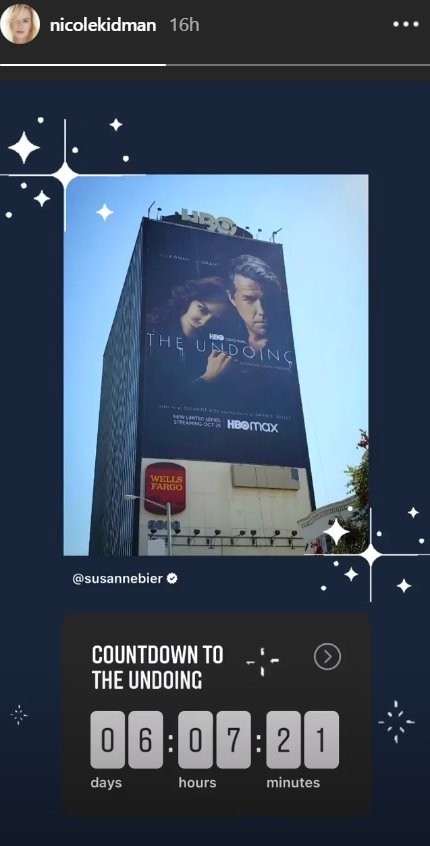 Shortly after sharing the images, fans and followers took to the comments section to share their anticipation about the upcoming series. One user wrote that she was excited and counting down to the release of the series.
Another user noted that she was also excited and could not wait for the show's premiere. A third follower added that she was sure she would love the new show after watching Kidman in "Big Little Lies." Many others also left similar comments.
"The Undoing" was created based on the novel, "You Should Have Known," written by Jean Hanff Korelitz.
Kidman's recent post is not the first time she is giving fans a glimpse into behind the scenes moments from the show. In September, she teased fans with a photo from the show where she appeared to be having a virtual meeting.
In the series, Kidman acts as Grace Fraser, who is married to Hugh Grant's character. While speaking about their time on the show, the pair admitted that working together was easy because they had great chemistry.

The series follows Grace's story, whose life was imploded when her husband suddenly disappeared, leaving many questions about his true identity. "The Undoing" was created based on the novel "You Should Have Known," written by Jean Hanff Korelitz.
Its release date was initially delayed amid the COVID-19 pandemic. It is, however, set to premiere on HBO and HBOMax on the 25th of October, just a few days from now.

With the suspenseful storyline and the star-studded cast, there is no doubt that fans are in for a season of exciting and thrilling on-screen adventure.