See Donny and Marie Osmond's Cute Birthday Tributes to Their Older Brother Virl
Donny and Marie Osmond recently shared adorable pictures and sweet birthday messages in honor of their oldest brother Virl who celebrated his 74th birthday.
Over the years, Donny and Marie Osmond have proved that family is everything to them. Therefore it was no surprise when the two siblings took time to pay tribute to their oldest brother, Virl, who recently celebrated his big day.
Taking to Instagram, Donny shared a photo of himself and Virl lounging on a couch. They both rocked suits and had slight smiles on their faces while they posed for the adorable selfie.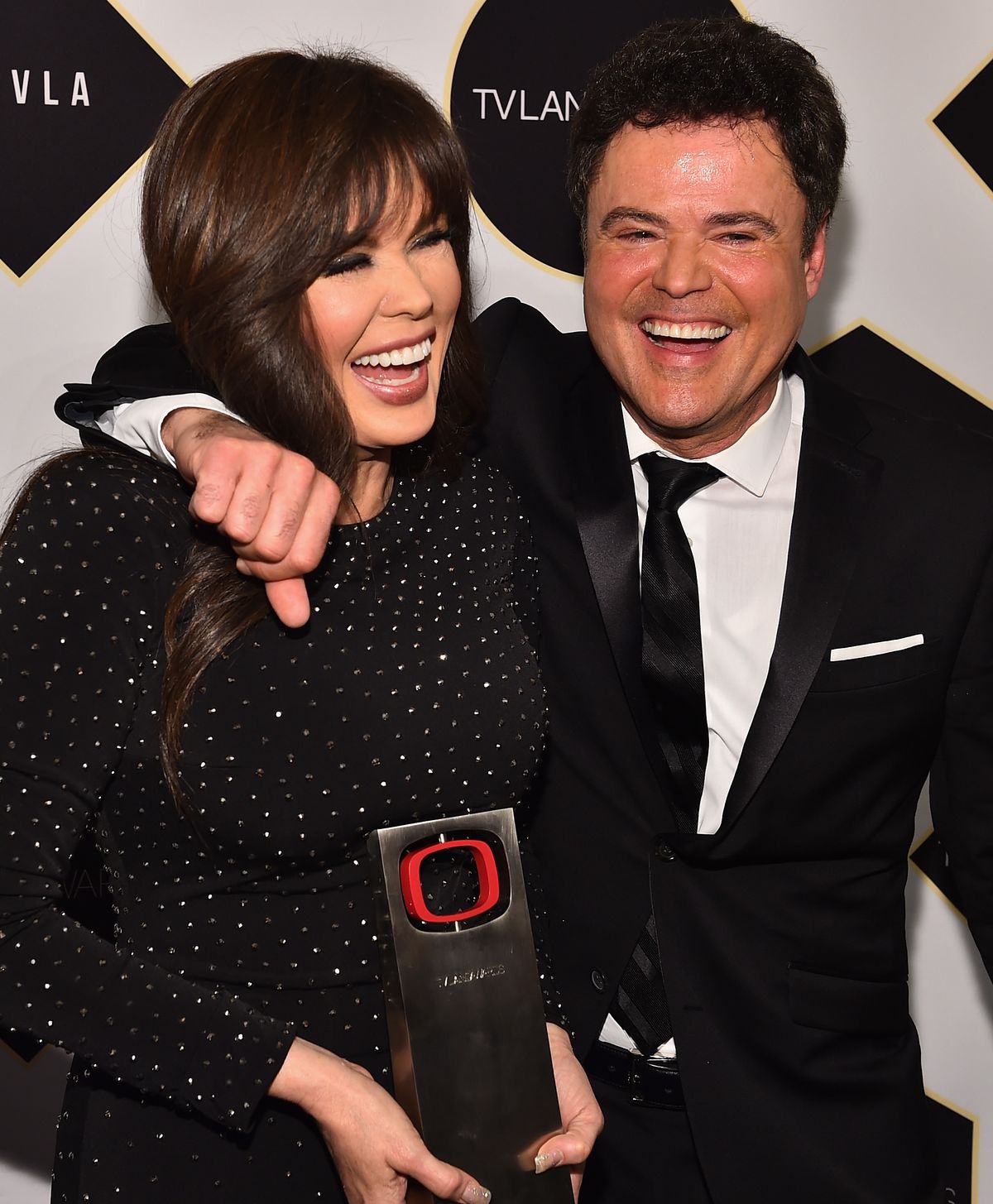 Donny accompanied the snapshot with a caption. He revealed that Virl was an amazing leader to him and their other siblings. He added that Virl has continued to use his gifts and talents to impact those around him. Donny concluded his note with:
"We all love his contagious enthusiasm and giant heart. Love you, Virl."
Marie also shared an adorable picture of Virl donning a white shirt and a baseball hat in a separate post. He finished off his look with a pair of reading glasses and a slight smile. Marie shared the image alongside a sweet caption, where she expressed her love and described him as the best big brother ever.
The post was met with several comments from users who also left birthday wishes for Virl. Marie's sweet post to her brother comes only a few days after she celebrated her 61st birthday and got an expensive gift from her husband, Steve Craig.
On her big day, taking to Instagram, Marie shared a photo of herself showing off a pair of earrings that sold for $2,650. The jewelry was a double drop earring made from Ethiopian opal and tanzanite. 
Donny shared a picture of himself in Vegas, posing in front of the Flamingo Hotel & Resort, where they hosted the "Donny &Marie" show...
In the image, Marie flashed a pretty smile as she showed off her diamond ring. She used her hand which showed her perfectly done manicured nails to brush off the hair covering the beautiful jewelry. Captioning the image, she wrote: 
"Thank you so much, @loriannjewelry, for making these beautiful earrings for me!"
While Marie is busy enjoying luxury gifts from her hubby, Donny has spent a lot of time reminiscing about their days on the eponymous show "Donny & Marie." Over the week, Donny shared a picture of himself in Vegas, posing in front of the Flamingo Hotel & Resort.
The resort is where they have hosted the "Donny & Marie" show for over a decade. The celebrity siblings started their show as a six-week gig in 2008, and in March 2019, they announced that the show was coming to an end.
Though Donny and Marie are currently focused on building their individual career, the siblings have not ruled out getting together for future projects. Above all, the siblings have created a strong bond over the years, and for them, family will always come first.