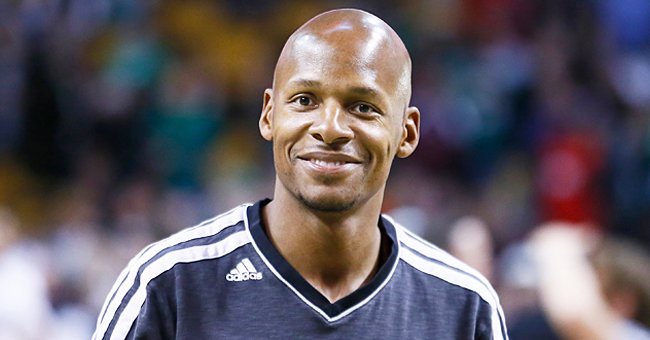 Getty Images
Ray Allen Hugs His Eldest Son as They Pose for a Pic after Training — Do They Look like Twins?
Ray Allen is a proud father as he took to social media to share a photo that featured himself and his eldest son, Walter, who stood next to him looking like his twin.
Ray Allen had a proud dad moment when he went training with his son recently. He shared a photo that featured himself standing with his arms around two boys, one of whom was his oldest son, Walter. In his caption, he revealed that the boys outpaced him during the training. He wrote:
"I always knew the day would come when I couldn't keep up. That day was today! I still got it done, though, so victory for the 40 somethings!"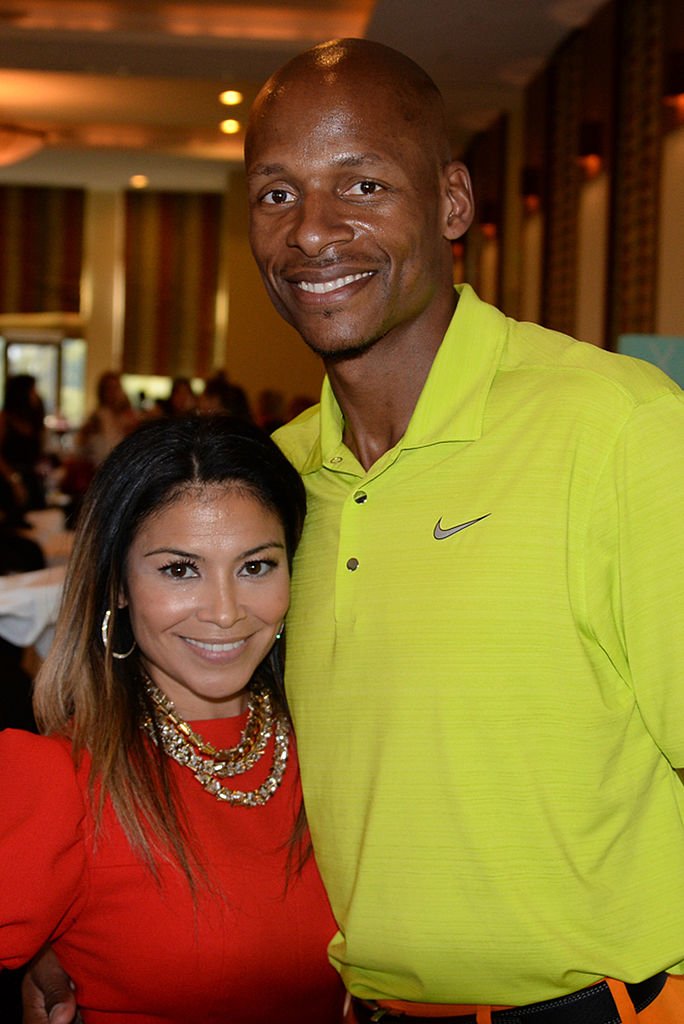 Ray Allen and his wife, Shannon Walker Williams during a charity golf tournament on January 27, 2014. | Photo: Getty Images
In the comments section, the former NBA star's fans comforted him while rejoicing with him; after all, every father dreams that their child surpasses them. American actor and model Christian Keyes commented:
"Amen!! As fathers, we live for the day that our sons outperform us, go farther than us, or are faster, stronger, or better than us[...]"
Allen is one of the most skilled NBA players the world has ever seen, and he is also arguably one of the greatest clutch shooters in the NBA's star-studded history.
He has been doing his best to impart his knowledge and skills to his son, Walter, for some time now; perhaps in hopes that the young boy will surpass his glorious feats.
Allen and Shannon have created awareness about the disease that almost took their son's life.
In June, a video documenting one of his trainings with his sons surfaced on social media. The footage captured him putting them through shooting drills after which he requested they each take ten free throws to give them a feel of the harsh environment a real clutch setting provokes.
If the boys failed to make at least 70% of their throws, they had to run. The method yielded results as both boys seemed to make the required quota of their free throws.
Allen is father to five beautiful children - Walter Ray Allen III, Tierra Allen, Wynstan Ryan Allen, Wynn Allen, and Walker Allen. He is a doting father whose love for his kids is well known.
His love for them was displayed when his last born, Walker, was diagnosed with Type 1 diabetes. At the time, Allen's team was playing in the finals and his wife, Shannon, had to step in to get their sick child to the hospital. It was discovered that his blood sugar was insanely high, and the situation was being rectified with a steady supply of insulin.
The NBA star was utterly terrified but he was grateful that it was something that could be easily treated. Since then, Allen and Shannon have created awareness about the disease that almost took their son's life.
The pair made several public announcements and are personally involved in the cause which sees them making a trip to the White House every couple of years to enlighten Congress on the harsh realities of the disease and the need for research.
Please fill in your e-mail so we can share with you our top stories!