Fans Praise Tiny Harris' Daughter Zonnique's Pregnancy Glow as She Poses without Makeup (Photo)
Zonnique Pullins, the daughter of Tiny Harris, looked adorable in new makeup-free photos that she shared and her fans showered her with nothing but praises and love.
There is a certain excitement that comes with being accepted and loved by others aside from family. Tiny Harris' daughter, Zonnique "Niq" Pullins is enjoying all the love she can get from her fans.
Taking to Instagram, Zonnique shared two pictures of herself looking adorable as she wore an oversized purple sweater while sitting cross-legged on a chair.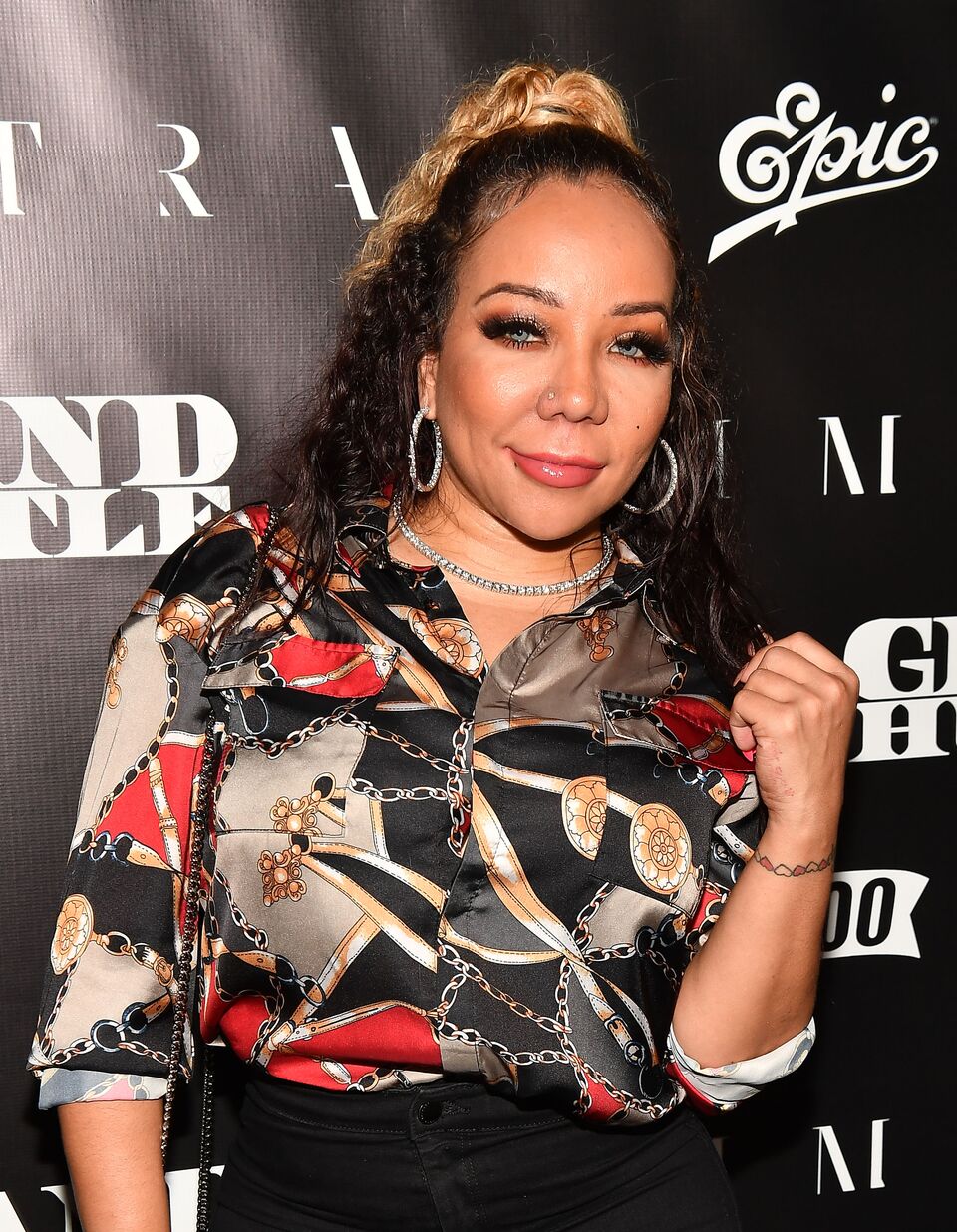 The images shared highlighted her makeup-free face and the beautiful glow she gave off. In the shot, Zonnique's cute dimples were on display and her well-toned thighs showed off her flawless skin. Captioning the post, she wrote:
"bare face, lounging around in my @fashionnova loungewear ?♓️ fashionnovapartner."
Following the post were a plethora of comments from fans who admired and adored Zonnique. Most of them could not help but comment on her beautiful glow despite being pregnant.
Another fan complimented Zonnique saying: "Glowing! You look beautiful with or without makeup" while some revealed that the most attractive for them in the picture was the glow Zonnique gave off.
Zonnique was on the receiving end of some backlash.
While there were many comments on her glow, others could not believe that Zonnique was pregnant as she did not look it. Some fans admitted that she looked gorgeous and the pregnancy look she had was enviable.
Zonnique first announced she was pregnant in August and although she is excited about welcoming a baby girl with her boyfriend, Bandhunta Izzy, having a child wasn't something that she planned.

Although she was not on board initially, her boyfriend's excitement rubbed off on her, and she came to accept the pregnancy as the will of God. According to her, the pregnancy journey has been easy and she has not had to battle morning sickness or cravings.
While the pregnancy first had her in jitters, Zonnique has revealed that she is still not out of the waters when it comes to committing fully to marriage. The love she has for her child is one thing, but the commitment to a marriage on the other is something she is scared of. 

Due to her revelation about commitment, Zonnique was on the receiving end of some backlash by critics who believed she needed to get married and provide her soon-to-be-born daughter a stable home. Zonnique's mother, Tiny, however, came to her defense, stating that Zonnique was going to do what she felt was best for her.