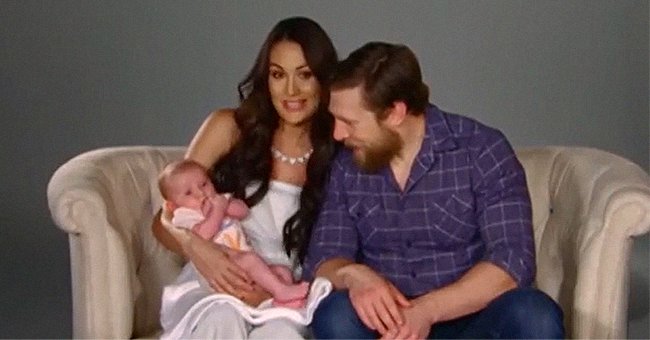 Instagram/totalbellas
'Total Bellas' Celebrate Brie's 2nd Baby with a Glimpse of Her 1st 21-Hour Birthing Experience
This year has been a big one for twin sisters Nikki and Brie Bella who both gave birth. In a throwback video post, Brie discussed her delivery process for her very first child which she labored with for almost a day.
Nikki and Brie Bella previously took part in an interview with "E!" not long after one of the twins gave birth. The footage from the publication focused on Brie's delivery of her first child, a baby girl, with her husband, Daniel Bryan.
In a throwback clip, Brie was recorded while sitting down next to her husband as they discussed her first birth. The "Total Bellas" star recalled how she had the "craziest birth" while bringing her first child into the world.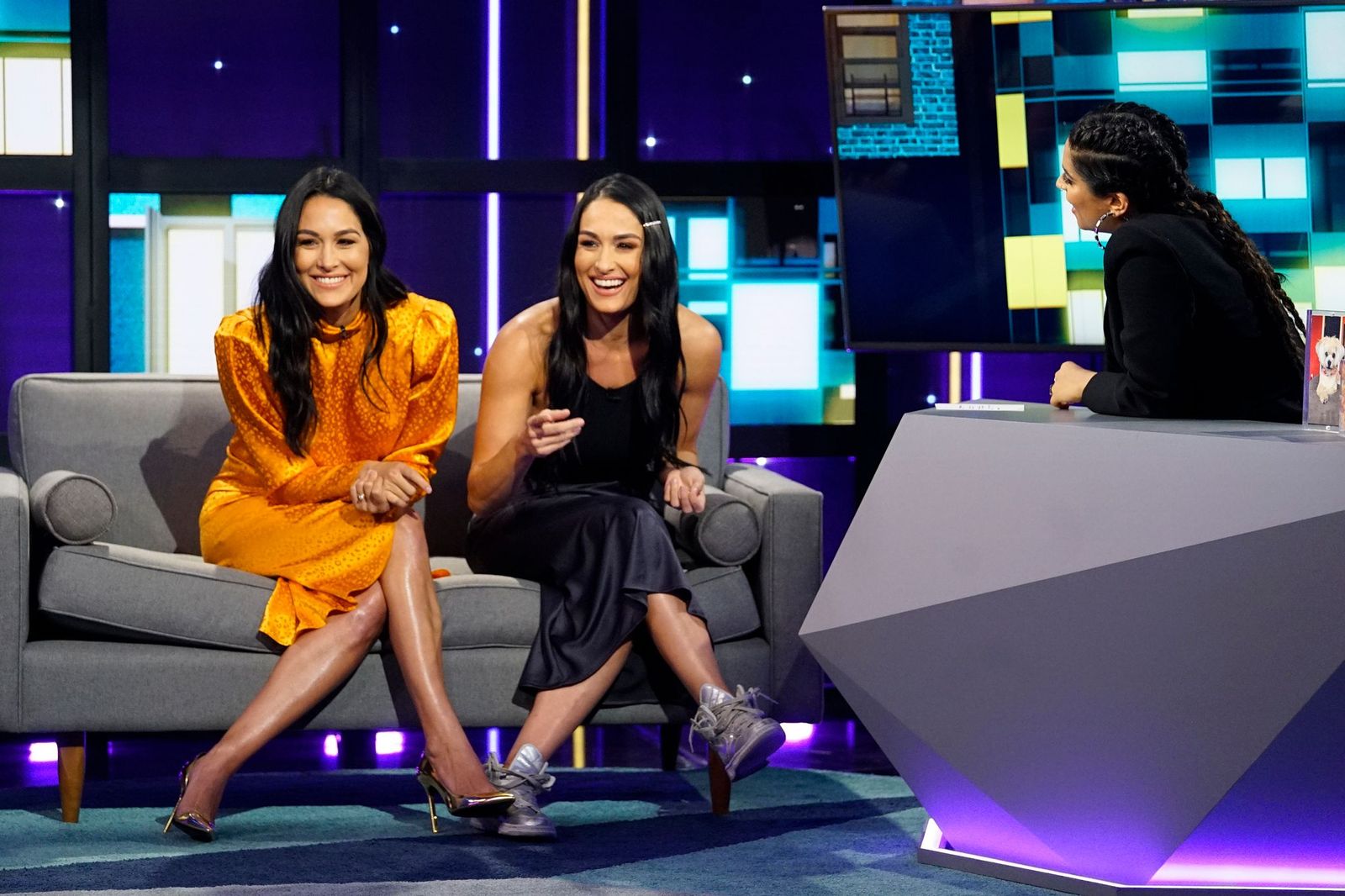 Brie and Nikki Bella and Lilly Singh on season 1 of "A Little Late With Lilly Singh" | Photo: Scott Angelheart/NBC/NBCU Photo Bank/NBCUniversal/Getty Images
The "E!" footage included snippets of the reality star's actual birthing process. Her daughter, Birdie Joe Danielson, now-3, could be seen just after she was welcomed at the hospital on May 9, 2017.
Brie proudly confessed in the video that her husband stayed by her side throughout the 21 hours that it took to give birth to their child. As the couple talks, Nikki walks in with Birdie when she was still a baby.
The pair then spent a bit of time cooing to the newborn baby calling her their little bird. The former wrestler then noted how she had fallen in love with her daughter immediately after she was born before a clip of her nursing was shared.
A few days after the sisters gave birth to their sons, Brie took to her Instagram account to share a photo of her children together.
Brie nursed her daughter at the hospital while the baby was covered by a pink blanket. The footage, which was shared on the "Total Bellas'" Instagram account, was actually in celebration of the twin sister's births this year.
Brie and Nikki actually gave birth to their sons almost a day apart after finding out they were pregnant at nearly the same time. The post about Birdie's birth was captioned with a note stating:
"Celebrating our two new Bella babies by remembering the first!"
Brie and Bryan welcomed their second child, a son, on August 1, 2020. They named their child Buddy Dessert Danielson, while Nikki and her fiancé, Artem Chigvintsev had their first child together, also a son named Matteo Artemovich Chigvintsev.
Little Matteo was born a day before his aunt's second child, on July 31, 2020. Brie announced her son's birth a day after by posting a family picture on Instagram where the trio was seen holding hands while the boy's face was covered.
A few days after the sisters gave birth to their sons, Brie took to her Instagram account to share a photo of her children together. On the August 8, 2020 post Brie was seen cradling baby Buddy in a blanket while her daughter smiled in the picture.
Not long after the children were born, the famous twins released their first postpartum episode of "The Bellas Podcast." During the podcast, the former wrestlers gave some juicy details of their sons' birth stories.
Please fill in your e-mail so we can share with you our top stories!