See 'Empire' Star Gabby Sidibe Flaunt Braided Hair & a Glam Look with Hoop Earrings in This Pic
Hollywood's Gabby Sidibe was all about a sultry glam on social media as she displayed a whole new look that had her rocking perfect makeup and chic fashion items.
"Empire" actress Gabby Sidibe showed off her sense of style in her recent Instagram update as she got dolled up, rocking flawless makeup and posing for the camera.
The snapshot shared to the "American Horror Story" star's Instagram story showed the TV star basking in her sexy hour while enjoying some leisure time in what looked like her home.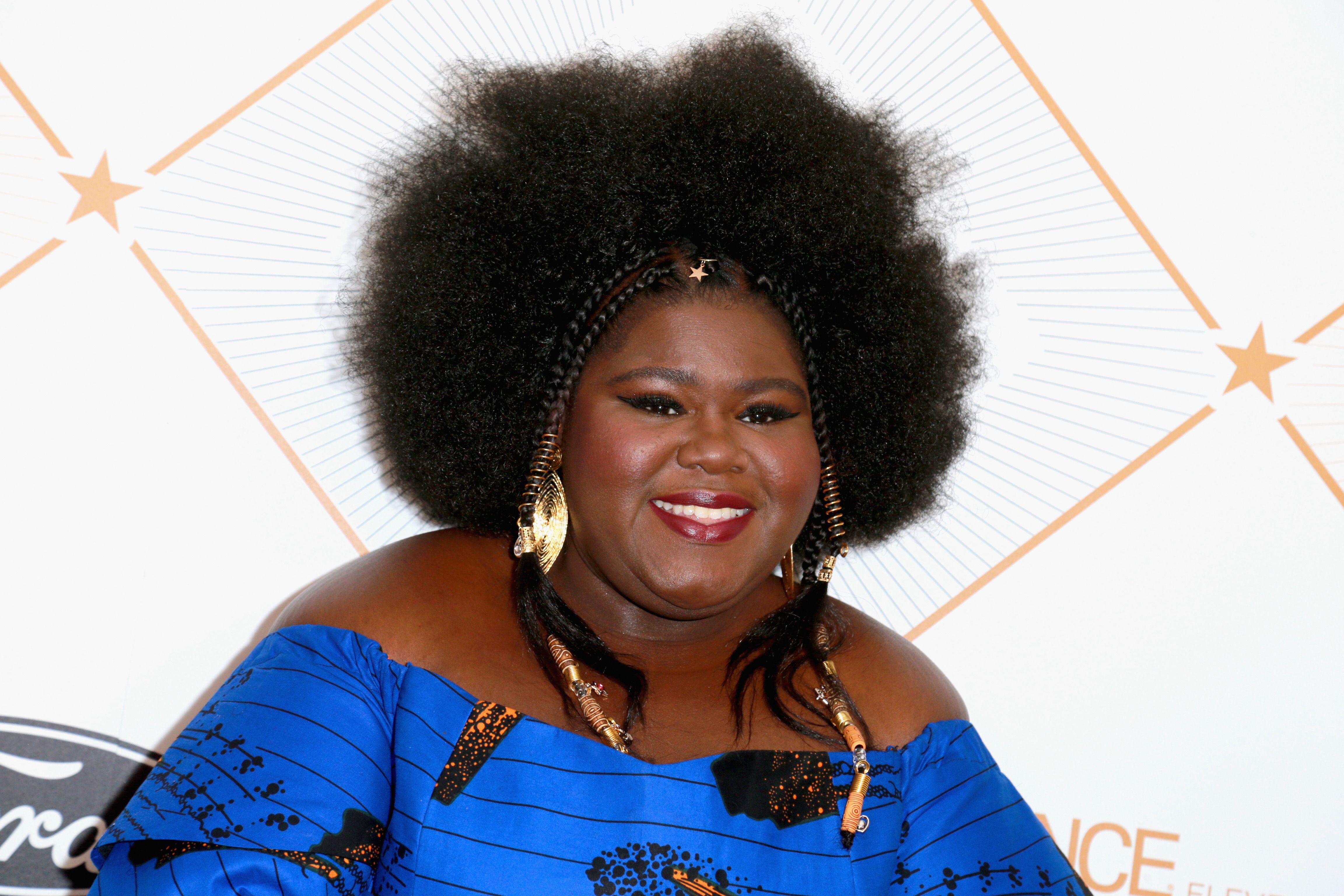 Sidibe rocked her hair in raven bohemian braids which she let down to tease her arms. Parting the hairstyle at the side made her lengthy braids fan one side of her face. 
In 2009, [Sidibe] wowed movie lovers with her A-list act in "Precious" and also bagged several Oscar nominations.
Sidibe, 37, complemented her makeup with a pair of gold hoops while rocking a strappy black top. The award-winning actress spiced up her picture with pink hearts and sparkly star emojis. 
Following her significant weight loss, the "Precious" actress garnered the attention of many fans who were all over her and this triggered her reaction. Once in an interview, Sidibe noted her displeasure about how people had opinions on her weight loss.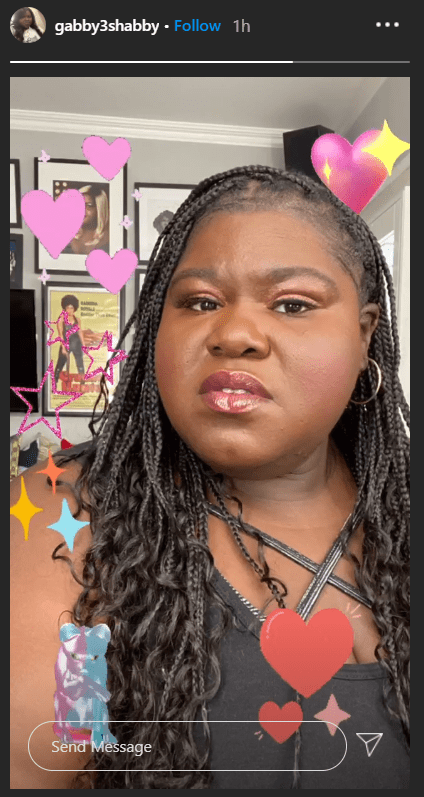 The "Antebellum" actress felt that the comments were unwarranted as she stated that no one had a right to have an opinion about her body. Sidibe also used the medium to encourage young ladies to find self-love and improve their self-esteem.
In 2009, the then-new Hollywood actress wowed movie lovers with her A-list act in "Precious" and also bagged several Oscar nominations.  In a recent interview, Sibide admitted that she gained attention and acclaim through her debut milestones, but it did not pave ways for her.
However, the  37-year-old was not deterred as she continued to display her expertise and bagged more roles in blockbuster movies. Her acting credit following "Precious" includes "Antebellum," "American Horror Story," and "Tower Heist," among others.
The star actress has it going well in her career and it seems her personal life is also blissful. Since the quarantine, Sidibe has been cooped up with her lover, Brandon Frankel, who takes time to gush over her on social media.
Sidibe and Frankel's love story started after she swore men off and vowed not to conform to anyone's standards. However, Frankel proved his worth and soon swept her off her feet.