See Kristen Bell's Sweet Message for Husband Dax Shepard as They Celebrate 7 Years of Marriage
Actress Kirsten Bell had a big milestone to celebrate this year. The star celebrated her wedding anniversary with a sweet dedication to her husband and fellow actor, Dax Shepard.
The years sure do fly by with Kirsten Bell celebrating her seventh wedding anniversary with her husband, Dax Shepard this year. Her Instagram post actually came in on Monday, October 19, 2020, which isn't her actual anniversary day.
The famous couple was actually married on October 17, 2013! The post shared by the actress was meant as a celebration of the day when they both recall that the anniversary had already passed.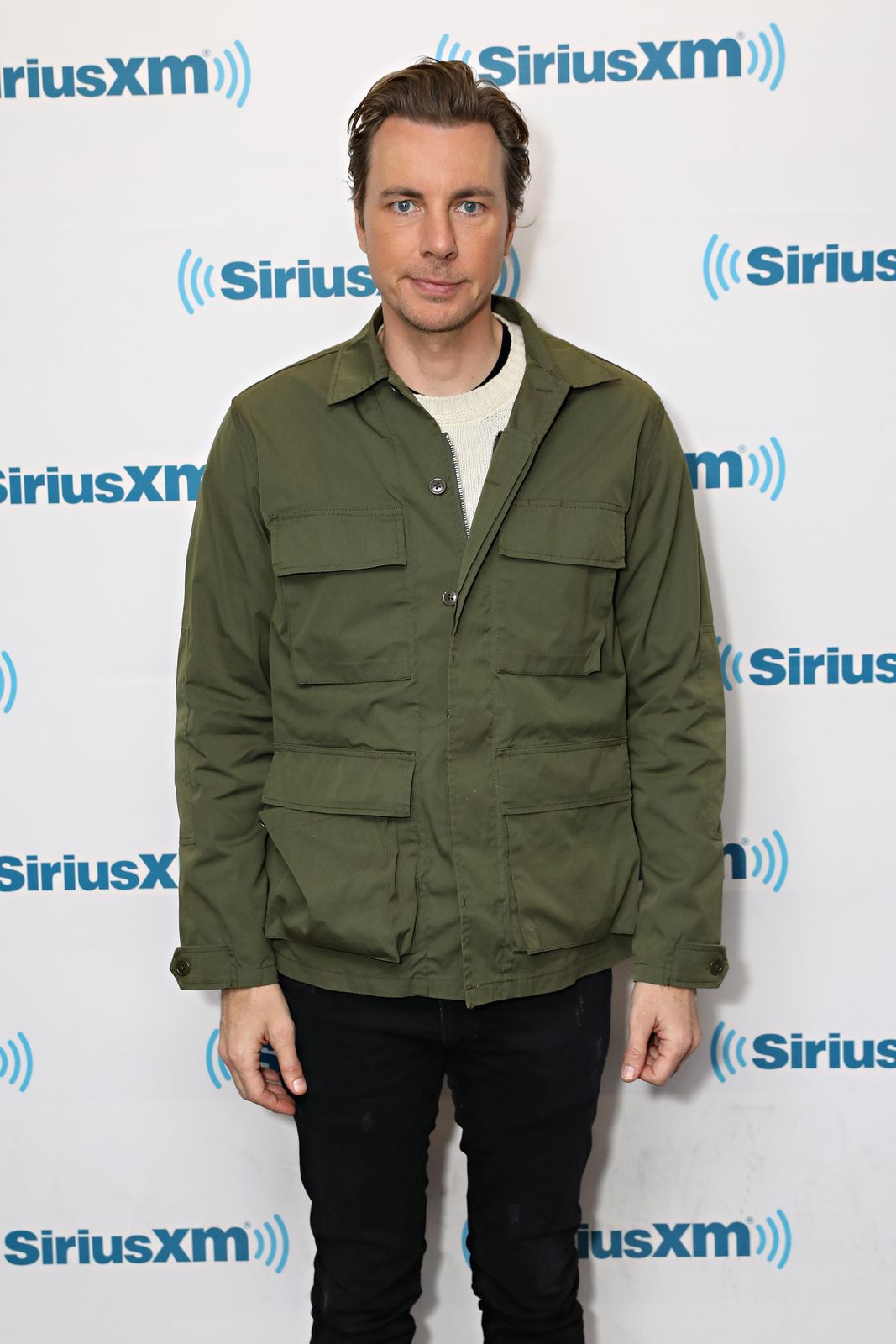 KIRSTEN'S ANNIVERSARY TRIBUTE
As weird and funny as the dedication was, and even though it's days late, it was still quite sweet. It actually revealed the type of relationship the two well-known actors share, and Bell, 40, sweetly declared her "forever" love to him.
Her post also included a picture of the actress and Shepard, 45, posing together on what appeared to be a couch. In the image, "The Good Place" star had her arm lovingly draped around her husband's neck.
ADDRESSING ANNIVERSARY DATE
Last October on the 21st, Bell once again addressed her elusive wedding anniversary. She confessed in the caption of the post that she and Shepard actually couldn't remember what day they got married and explained why saying:
"That's [sic] because we have been living the celebration of our commitment every moment since."
WHY DATES AREN'T IMPORTANT
Bell also revealed that she and her husband lived every moment with gratitude and that made dates irrelevant in their lives. She proudly admitted that she could never recall the anniversary date and also noted how this was the same for Shepard.
Despite having something positive to celebrate this year, not everything has been smooth sailing for the couple.
The actress acknowledged that failing to recall their anniversary was one of the things she loved about their relationship. The couple is parents to two daughters Lincoln, 7, and Delta, 5.
SHEPARD'S SLIP-UP
Despite having something positive to celebrate this year, not everything has been smooth sailing for the couple. Bell recently confessed that her husband sadly broke 16 years of sobriety this year.
On October 14, 2020, the "Frozen" actress appeared virtually on "The Ellen DeGeneres Show" where she discussed how Shepard was doing. She revealed to the host that he was doing well and was fighting to get back on track.
DAX'S CONFESSION
In September 2020, Shepard confessed to his wife that he'd relapsed into his painkiller addiction. Instead of hiding the truth and pretending like it hadn't happened or that he could handle it on his own, the actor reached out to Bell for help.
While speaking to Ellen DeGeneres, the actress shared how her husband told her he didn't want to put his family at risk as he had done. Bell commended him for facing his demons once again.