Fans Praise Tamela Mann for Looking Slimmer as She Poses in a Snake-Print Blouse & Black Skirt
American gospel singer Tamela Mann shared a picture of herself posing in a printed blouse and black skirt, with some of her fans praising her for looking gorgeous. 
American gospel singer Tamela Mann wowed her fans when she took to her Instagram page to share a lovely picture of herself on Tuesday. 
Mann's photo showed her in a grey patterned top which she matched with a black skirt and black footwear. Her outfit was from her "Tamela Mann Collection" and fit her perfectly.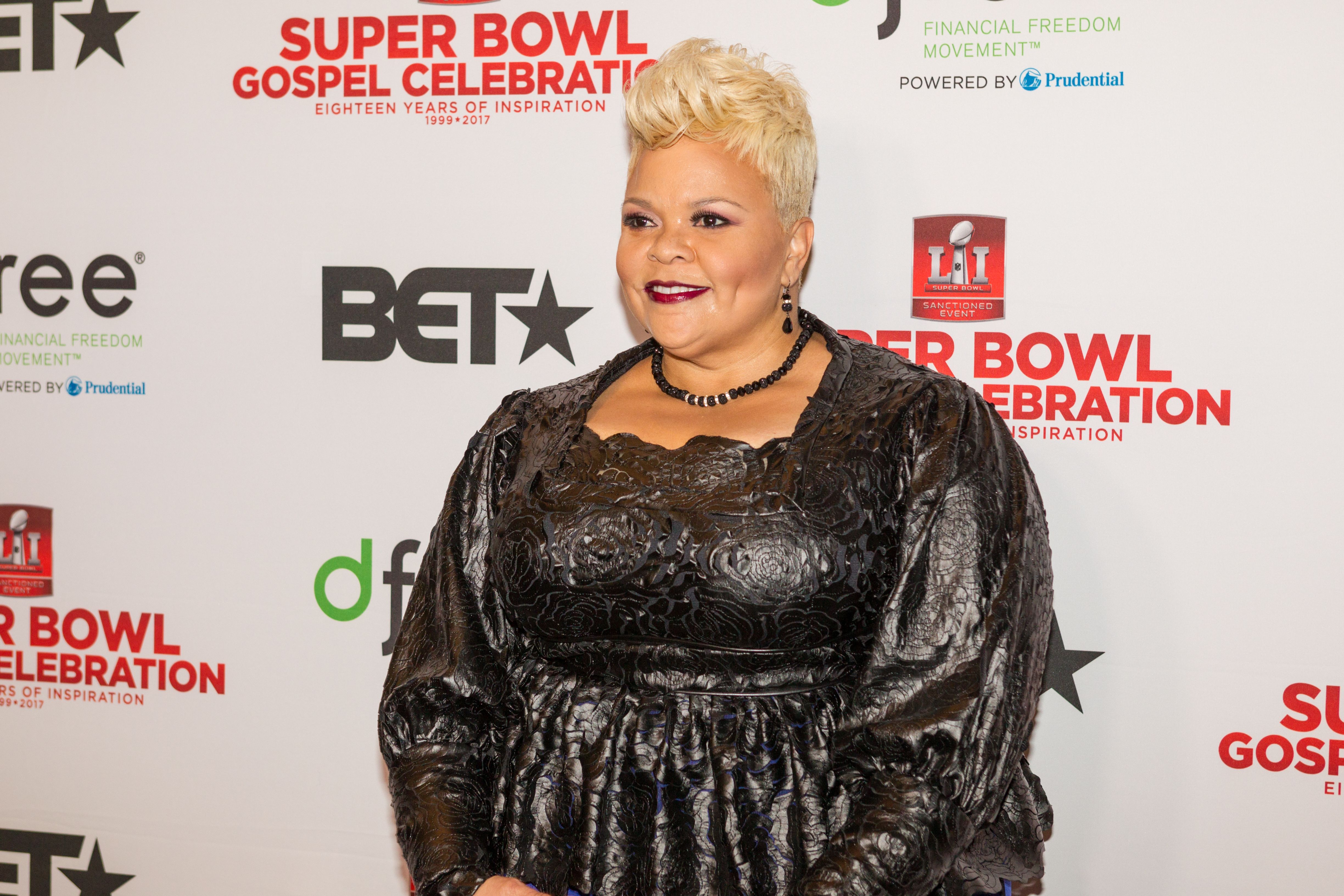 She also wore a beautiful, long hairstyle that matched her cute look and smiled as she posed with her left hand placed on her waist and her left leg tilted behind her right leg. 
The lovely post generated a host of reactions from Mann's fans who showed her love with their comments. Most of them agreed with her caption which read: 
"Casual and comfortable in my @tamelamanncollection. Both items are available on www.TamelaMann.com."
One fan said the singer looked good and is slimming out while a second person noted Mann was looking like she was in her twenties before urging her to get on with it. 
A third fan said Mann looked divinely snatched in the snap while a fourth person said she was looking like a whole snack. Another pleased fan noted the singer looked amazing in the picture, adding that Mann was reaching her goals. 
The proud husband has been singing his wife praises, saying she had been one of his biggest inspirations

Mann has been open about her weight loss journey with fans. In a 2014 interview that came after she lost 100 pounds, the singer revealed she had no plans to stop anytime soon. 
She kept her word and stayed on the path of healthy living. This led to her becoming a WW Ambassador in 2019, a program she credited for her recent 40-pound weight loss. 

WW, formerly known as Weight Watchers, is a weight loss program and celebrities like Oprah Winfrey and Kate Hudson are also its ambassadors. With the program, Mann set some goals to develop healthier habits and weight loss targets for herself and her family. 
Her husband, David Mann also joined WW and soon lost 15 pounds. Since then, the proud husband has been singing his wife praises, saying she had been one of his biggest inspirations. 

In a recent interview, he also hailed his wife's transformational weight loss, saying fans will get to see more of it in their new BET show, Tyler Perry's "Assisted Living." 
Mann's daughter, Tiffany, is also part of the weight loss program and revealed in a joint WW interview with her mom that the latter has always led with example and is a good wife and mother. 
Tiffany said she found herself looking to learn from her mom on how to take care of her body more because of Mann's stunning transformation. Mann and her family are on the right path to a healthy lifestyle and will surely achieve their goals as a unit. Kudos to them.