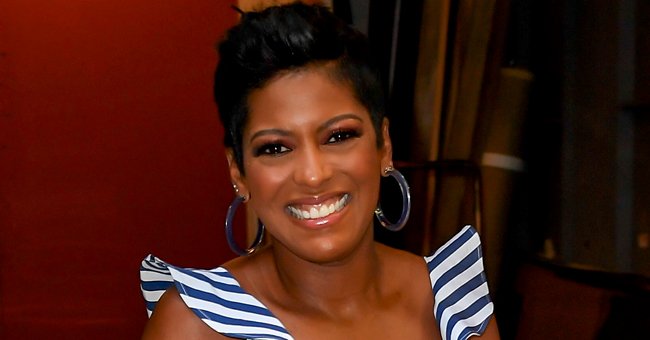 Getty images
Tamron Hall's Baby Moses Shows His Cheeks & Puffy Hair While Walking a Dog in New Adorable Snap
Broadcast journalist and TV talk show host Tamron Hall gives her fans a glimpse at how adorable her 1-year-old son Moses is when he is with his pretty dog, Mayluv.
Television talk show host Tamron Hall loves to show off her heart-warming relationship with her cute son, Moses. In a recent post on Instagram, the proud mama shared a heart-melting snap of her son with their pet dog and wrote:
"Who's the boss? #moses or #mayluv ? Maybe both lol. Happy Sunday #tamfam Be a #boss See you Monday @tamronhallshow."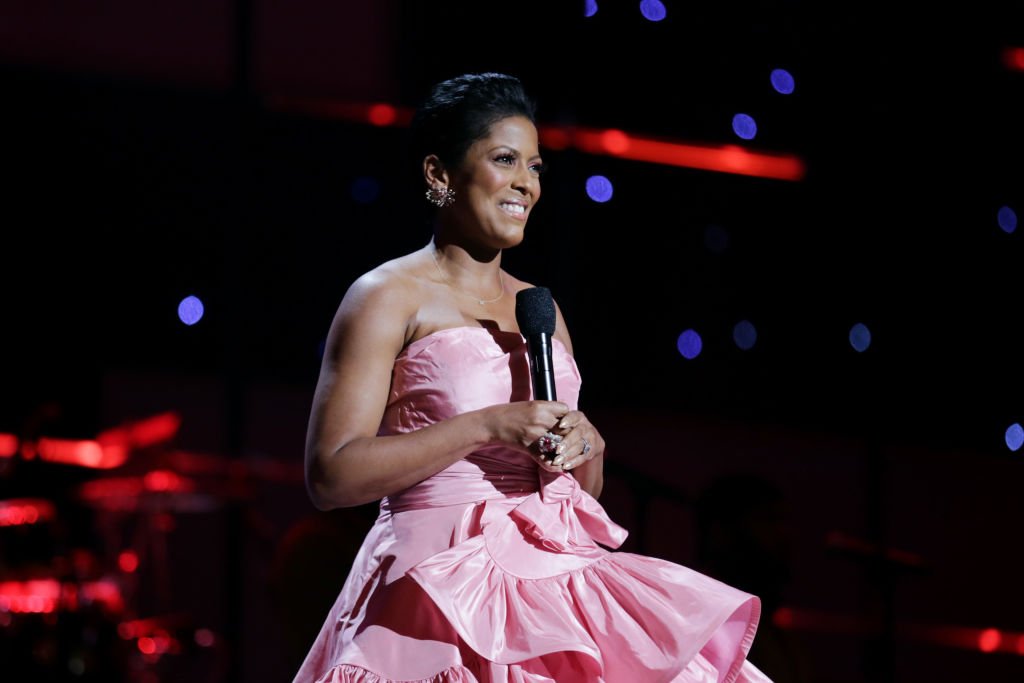 Tamron Hall speaks onstage during the 51st NAACP Image Awards | Photo: Getty Images
In Hall's photo, her young son, Moses was seen holding their pet dog who is referred to as Mayluv in her caption. The pooch was attached to a long pink leash.
Little Moses looked adorable in his cute gray hoodie and sweatpants ensemble paired with black and white sneakers to complete his "cool boy" look.
The toddler had his hair in lush-looking brown curls that caught the sunlight as he rolled his head down to look at his small canine companion, Mayluv.
Hall's fans could not handle how adorable Moses looked with his furry friend and many of them hurried to the comments with heart emojis and adoring words.
[Hall] admitted that she was totally open to increasing her family with another child despite the medical risks that it could entail.
Hall's cute baby boy was born in April 2019 with many of her fans unaware that she was pregnant and expecting a child. However, since the little bundle of joy was born, the talk show host had no restraints about sharing the boy with the world.
In a candid January exclusive with Parents.com, the 50-year-old mom of one opened up about her struggles and realizations with motherhood. She said:
"This idea that momhood means uncute is so not true. Yes, I've had days when I've walked around disoriented in milk-stained leggings."
The broadcaster went on to say that she also had days when she was just an editorial in her workplace, humorously adding that the milk stains were just not present at those times.
In September 2019, Hall revealed how she adjusted to being a mother in the first few months. According to her, motherhood had been a magical experience even with the numerous difficulties that came with it.
She added that it was the hardest thing she had ever done, not because of the near-constant diaper changes or ointment choices, but because she realized that she was molding and shaping a whole individual.
A month later, she admitted that she was totally open to increasing her family with another child despite the medical risks that it could entail.
Hall is happily married to her husband, Steven Greener, who reportedly works in showbiz as well. Moses is such a lucky boy and his parents feel even luckier to have him.
Please fill in your e-mail so we can share with you our top stories!