Torrei Hart Flaunts Curves in Yellow One-Shoulder Midi-Dress as She Showed off Dazzling Jewelry
A few days ago, Torrei Hart shared new posts to show off her fashion style. The actress stunned in a yellow one-shoulder midi-dress and opted for dazzling jewelry pieces to accessorize the outfit.
Actress and entrepreneur Torrei Hart is one who is ever conscious of looking her best. Time and time again, she has presented her online fans with incredible looks that give credence to her fashion sense.
Despite being a mother to two adorable kids, Hendrix and Heaven, whom she shares with her ex-husband and comedian Kevin Hart, she still manages to be in shape.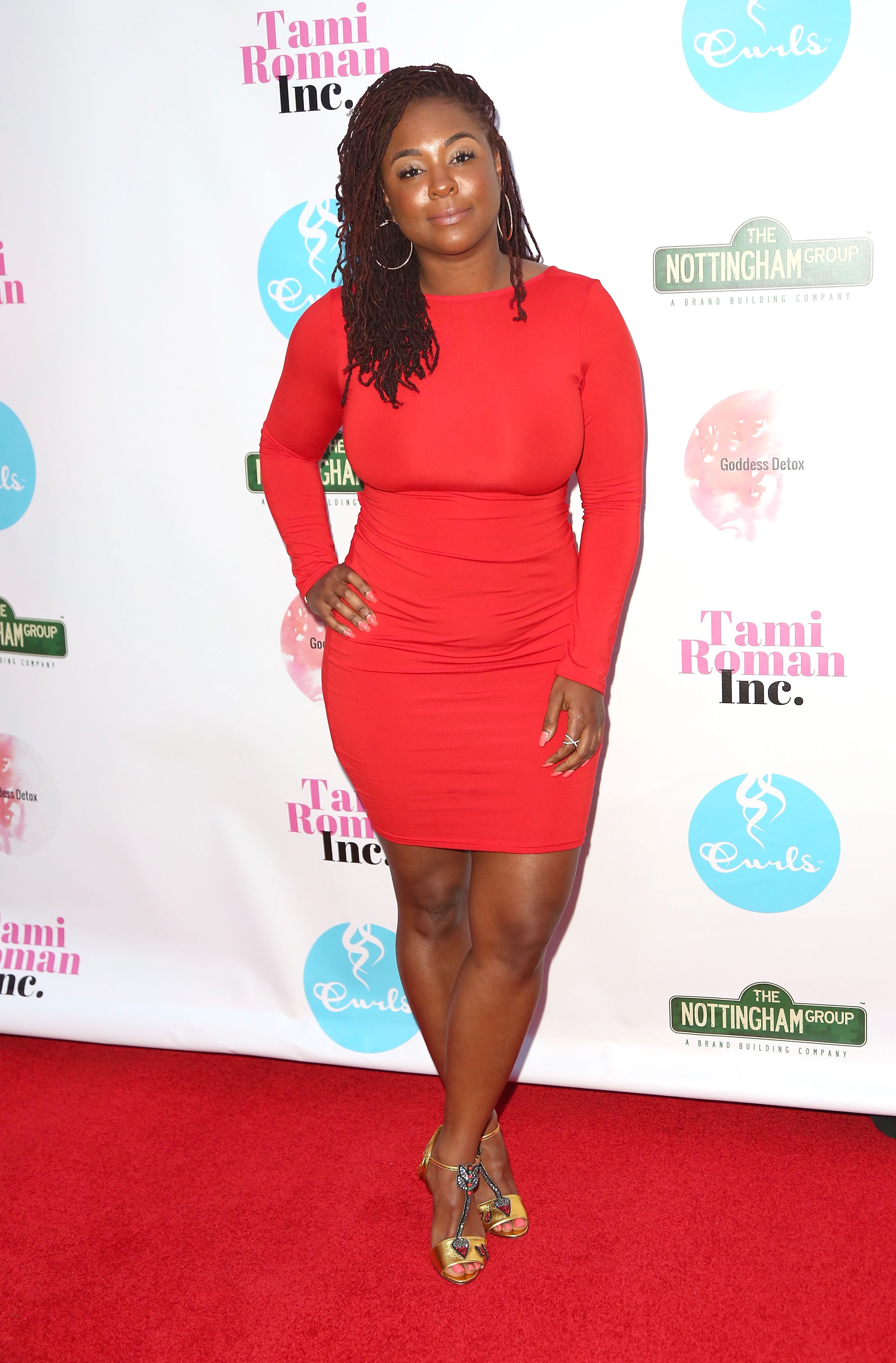 A few days ago, she shared a series of posts that showed an undeniable head-turning appearance. In one of the posts which was a clip, Torrei was gorgeously styled in a bright yellow one-shoulder midi-dress that did great at revealing her curvy physique.
The actress also opted for a pair of green shoes and dazzling jewelry pieces that beautifully accessorized the outfit. Torrei's hair was styled in a pixie cut and her face appeared to have a red-carpet glamour from the cute makeup that she rocked.
In the same clip, the onscreen diva was joined by a man who took her by the hands and spun her around. However, in another post, Kevin's ex-wife could be seen in a working environment and she excitedly told fans about the birth of a new project. In the caption, she wrote:
"Movie magic on the set of #superturnt @turntthemovie...#payattetion #comingsoon #movies #actress #torreihart."
Apart from looking glam and earning praises from online fans, Torrei is also in the business of living her best life despite her previous challenges.
The former Hart couple went through a public divorce following a cheating scandal from the comedian which he admitted to. The entire episode hurt her deeply, and she confessed to harboring suicidal thoughts and explained that losing her relationship made her feel as if her life was over. 
Torrei has not been romantically linked with anybody in recent years.
Fortunately, she was able to overcome the suicidal thoughts and instead, channeled her energy into loving her kids and co-parenting peacefully with Kevin.
Her online feeds often show the actress spending time with her kids. Last month, Torrei shared a post where they all kayaked happily. She quipped:
"So yeah, me and my babies went kayaking today. We had a ball...I love my life."
For the mother of two, nothing takes the place of her kids' love and happiness. She even declared love for her husband's son, Kenzo, with his new wife, Eniko Parrish.
It is no secret that Parrish and Torrei do not get along. In 2017, when Kevin's current wife celebrated their first wedding anniversary, the actress hinted via a since-deleted comment that Parrish was already having an affair with her ex-husband before their confirmed split.
The comedian quickly jumped to the defense of his wife in a message declaring that he is not bothered about the accusation from his estranged ex-wife.
While Kevin is now happily married, Torrei has not been romantically linked with anybody in recent years. However, she appears to be in a happy place and is doing tremendously well in loving and pampering herself.