Kevin Hart's Ex-wife Torrei Goes Makeup-Free and Flashes Her Beautiful Smile in a Selfie
Kevin Hart's ex-wife Torrei Hart showed off her flawless skin as she shared a lovely selfie without makeup. The actress got fans talking with her beautiful smile.
Kevin Hart's ex-wife Torrei Hart is all about self-love as seen in a recent photo she shared on Instagram. The actress flaunted her smooth skin as she went makeup-free in the lovely selfie.
Torrei, who was wearing a black shirt, styled her hair into a top bun and rocked medium-sized hoop earrings. She had a cute gold chain with her name as the pendant and applied gloss to her lips before finishing her look with her captivating smile.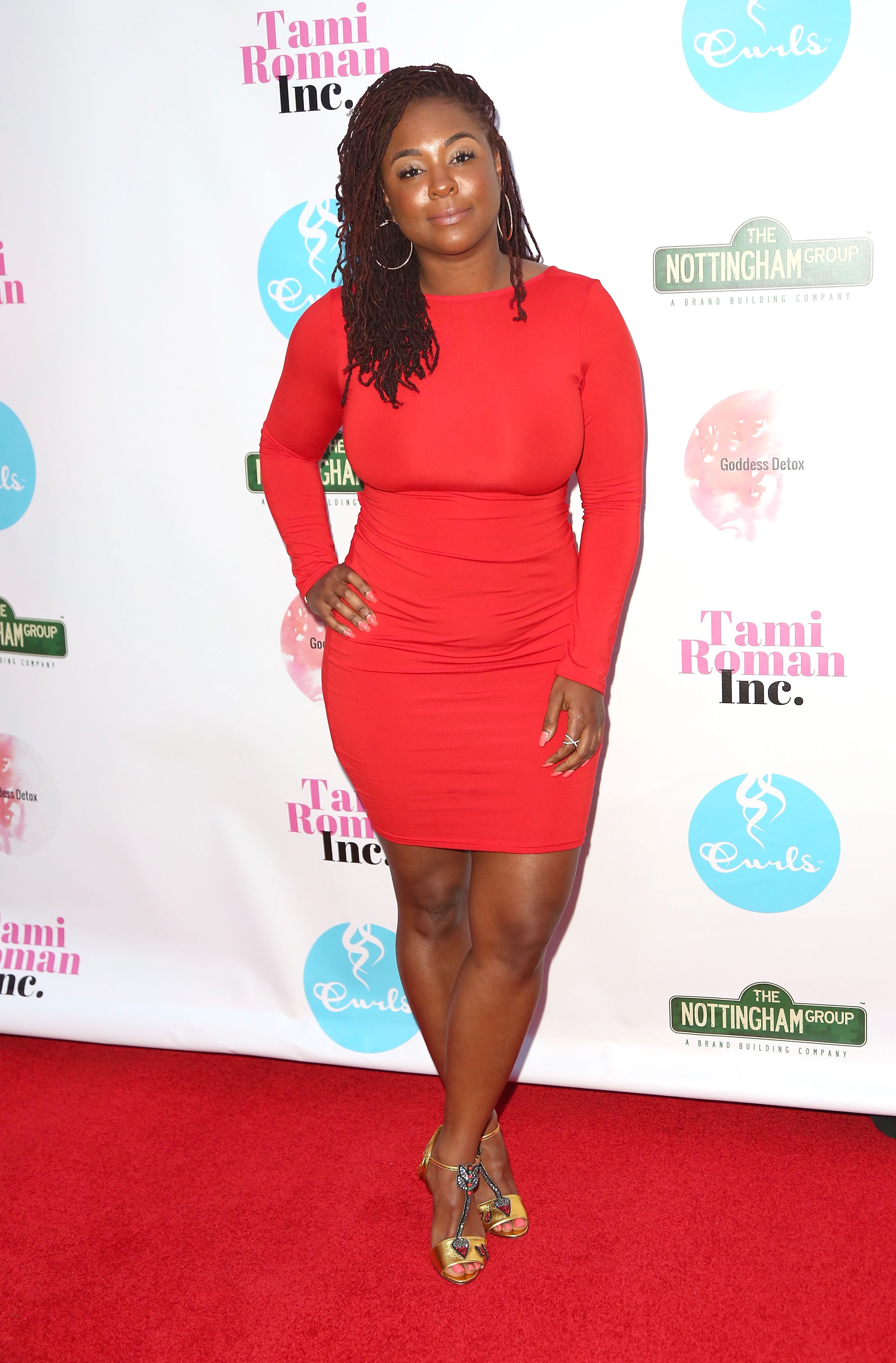 In the accompanying caption, the "Resolution Song" star practiced self-love as she wrote, "I love you" alongside a kiss emoji. In no time, the comments section was buzzing with admiration from fans and colleagues. 
Torrei once admitted that seeing her kids' father [Kevin] go public with his new woman made her go into depression.
Some users described Torrei as "pretty" while others asked about the secret of her glow. Some couldn't help but praise her smooth skin.
Torrei became famous during her marriage to comedian Kevin. The pair were together for almost eight years before their publicized split in 2010. 
Although the ex-couple cited irreconcilable differences as the reason for their divorce, Torrei maintains that the "Jumanji" star left her because of his present wife, Eniko Parrish Hart.
While Kevin has denied the allegation several times, Torrei insists that the actor was cheating with Eniko while they were still together and it was the reason their marriage failed.
Back in 2017, the 42-year-old challenged Eniko with the truth after the latter celebrated her first wedding anniversary to Kevin and wrote in an Instagram that she had been with him for eight years.
Observant fans soon flooded her comments section with questions, as Kevin and Torrei had only been divorced for six years at the time, accusing her of breaking their marriage.
However, Eniko defended her statement saying their union was already wrecked before she came into the picture. She also accused Torrei of spreading cheating rumors and playing the victim. 
That was when Torrei entered the conversation and replied to Eniko saying that all the parties involved knew the truth before advising her to respond truthfully or keep quiet.
Although both comments have since been deleted, Torrei once admitted that seeing her kids' father go public with his new woman made her go into depression.
She became suicidal and couldn't find a reason to get out of bed but had to overcome her heartbreak for their kids, Heaven and Hendrix.
The "Hollywould" star revealed that she has since moved on from the pain and effectively co-parents with Eniko. However, that hasn't stopped the actress from taking a jab at her successor from time to time.
In January, Torrei sparked a frenzy on social media when she shared a cryptic message mocking Eniko after it was revealed that Kevin cheated. Torrei shared a photo of herself outdoors with her hands in the air alongside the caption:
"Let that anger go girl, you did it to yourself."
Many fans believed the message was for Eniko who was hurt by the scandal as seen in Kevin's Netflix docu-series, but Torrei failed to address the comments.