Here's What Monica Aldama Said about Her Marriage with Chris after Their Divorce and Remarrying
The "Cheers" star went through a difficult situation in her marriage that led to her divorcing her husband. The time they were apart made them realize that they were "each other's soulmates."
Monica Aldama, 47, is a woman who is used to hard work, leading, and working as a team. Not for nothing has she been the Navarro's cheer team's head coach for more than 20 years.
Now she faces a challenge that demands not only the best of her physical condition but of her mental attitude, as she is part of the group of contestants in Season 29 of "Dancing with the Stars."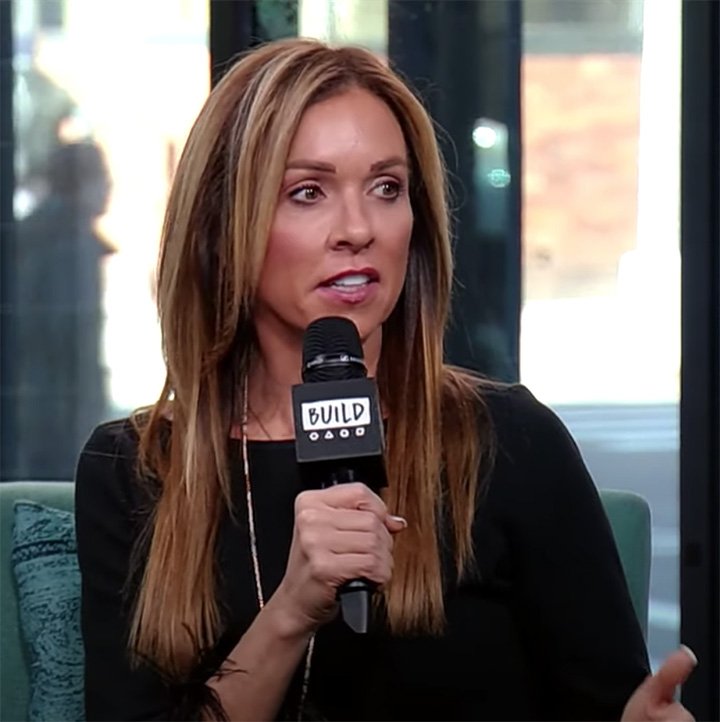 At her performance on October 19, Aldama dedicated her dance to her husband, Chris Aldama. As part of the show, Aldama shared that she and her husband got married very young.
At that time, the couple did not have major responsibilities, however, as time passed, they filled up with commitments and became very busy. This led them to grow apart and eventually decided to divorce.
THE DARKEST TIME
In the interview after the show, Aldama shared that that time she was divorced was the "darkest time of her life." However, they each realized separately that they were "each other's soulmates."
Although she was a little scared to expose her vulnerable side by talking about her marriage, she decided to do it because she thinks it's a great story. Aldama and her husband managed to raise their children together despite having a tough time.
RELATIONSHIP BLOOMS
The time they were apart allowed them to grow, to work on themselves. She believes that this is the most important thing, that they grew up and became better people and better partners. Because of this, their marriage flourished.
After Aldama's performance on "DWTS," her husband texted her. In the message he tells her how wonderful her presentation was and how proud he is of her; It's all she can ask for!
SUPPORT FROM HER CASTMATES
Aldama is a person who has the affection and support of her fellow "Cheers." Jerry Harris, star of "Cheers," sent a message of his full support to the coach when he found out that she would be participating in "DWTS."
"Congratulations, Monica, for getting picked to be on Dancing with the Stars!" You deserve this! And it is! I'm so, so happy for you. I can't wait to vote for you every week, cheer for you and just scream at the TV !. "This was Harris's reaction to the news.
HARD WORK
Aldama is used to demanding herself, because not only is Navarro's College cheerleading coach who has led her team for 24 years, winning 14 NCA Junior College Division National Championships and five grand national titles, she was also a competitor by herself.
But speaking of her experience on "DWTS," she says that never in her life had she worked so hard. She had never danced; she had always cheerleading, which is a totally different technique. But she is confident in her experience and that she is a fast learner.
Those who have seen "Cheers," know that Aldama accepts nothing less than perfection, for a reason her cheerleaders call her "Queen." So it will be an interesting season where Aldama will surely give a lot to talk about while dancing.