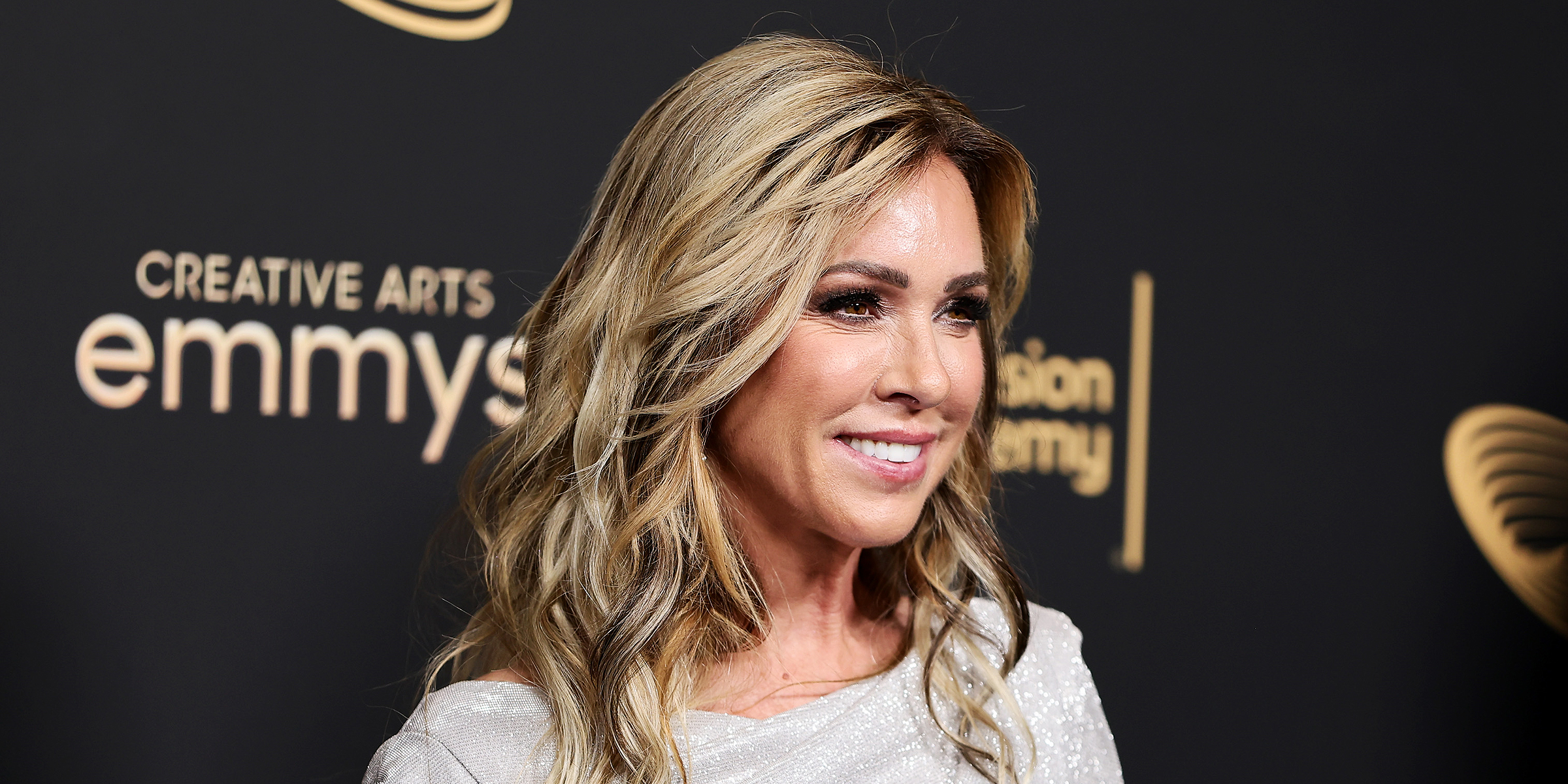 Monica Aldama | Source: Getty Images
Monica Aldama's Husband Chris Aldama Called Her 'The Queen' in His Birthday Message – More about Him
Monica Aldama's husband is her best friend. The couple, who have been married for nearly three decades, met in middle school. Though their first marriage didn't work out, their second one has stood the test of time.
Chris Aldama and Monica Aldama married when they were young. Their first marriage was tumultuous, and the couple ended up divorcing. After being separated for a year, the pair realized they were meant for each other.
The couple, who share two children, decided to give love another chance. They remarried and have since been together for 29 years.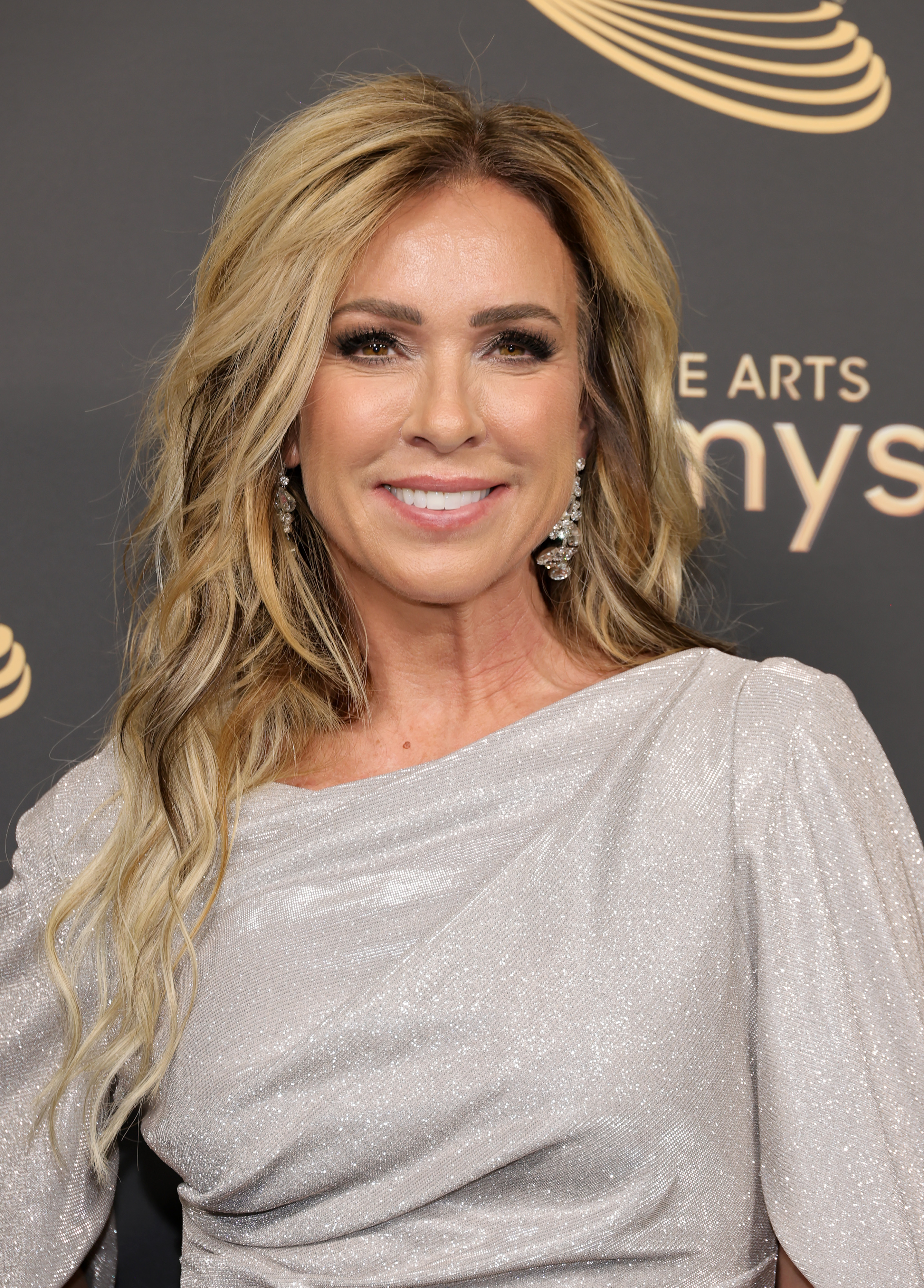 Monica Aldama attends the 2022 Creative Arts Emmys at Microsoft Theater on September 03, 2022, in Los Angeles, California. | Source: Getty Images
Monica and Chris Aldama Share Two Children
Despite having a famous wife, Chris Aldama has also created a name for himself. According to his Instagram page, Chris performs with local bands as a guitarist and frequently shares photos and videos of their shows.
Chris and Monica are parents to two children, a son and their daughter, Ally Aldama Denbow, who got married in 2022. At the time, Chris shared his excitement about their daughter's special day on his Instagram page, posting a beautiful picture of Ally in her white gown. In the caption, Chris expressed his immense pride in Ally taking the significant step in her life. He wrote:
"Just the two of us. Waiting for our cue to take the walk. And today, reality struck when I saw the new handle @allydenbow. I'm happy for this new power couple!"
Monica and Chris Aldama Met in School
Chris and his wife are high school sweethearts. They met in middle school, and Chris was Monica's prom date throughout their years in school. The couple married at a young age when they had few responsibilities.
When Chris celebrated his 50th birthday, his wife shared a sweet photo of them and accompanied it with a sweet birthday message.
However, their marriage evolved as time passed, and they began to have various responsibilities. These new obligations took a toll on their relationship and presented challenges.
Chris and his wife ended up calling it quits, something Monica admitted was one of the most challenging moments of her life. After spending a year apart, Chris and his wife came to a profound realization—they couldn't imagine their lives without each other, recognizing that they were soulmates.
This led them to remarry, and the couple have since enjoyed a thriving marriage lasting 29 years. Chris' wife shared that their marriage succeeded the second time because they became each other's priority.
Monica Aldama's Husband Gushes over Her on Social Media
The couple often pays each other sweet tributes on social media. On February 9, 2022, while celebrating Monica's birthday, Chris shared a throwback photo of his wife and accompanied it with a heartwarming tribute, affectionately referring to Monica as his queen. He wrote:
"It's been a great day for the Queen. She's had lots of love from family and friends and got a good home-cooked meal from her momma! And she ate 2 pieces (hunks) of red velvet cake! Happy Birthday, Monique!"
When Chris celebrated his 50th birthday, his wife shared a sweet photo of them and accompanied it with a heartwarming birthday message. She captioned, "Happy birthday to my best friend, my baby daddy, my rock, my husband! 💗"
Monica and Chris are among the celebrities who have divorced and remarried. Others include Marie Osmond, who divorced her first husband, Steve Craig, in the '80s and remarried him in 2011.
Please fill in your e-mail so we can share with you our top stories!