Here's How L&HH Star Erica Dixon Tells Apart Her Adorable Twin Daughters, Eryss and Embrii
"Love and Hip-Hop" star Erica Dixon addressed a curious fan's question about how she is able to identify which of her adorable twins is Embrii and Eryss. Their differences are quite tricky.
Many people find it difficult to spot the differences between twin children. But 36-year-old reality star Erica Dixon can immediately tell apart her twin daughters, Eryss and Embrii.
After the doting mother posted on Instagram a picture of herself cuddling her adorable twins on her lap, many fans gushed over her twin babies' cute grey outfits. They sported cute buns.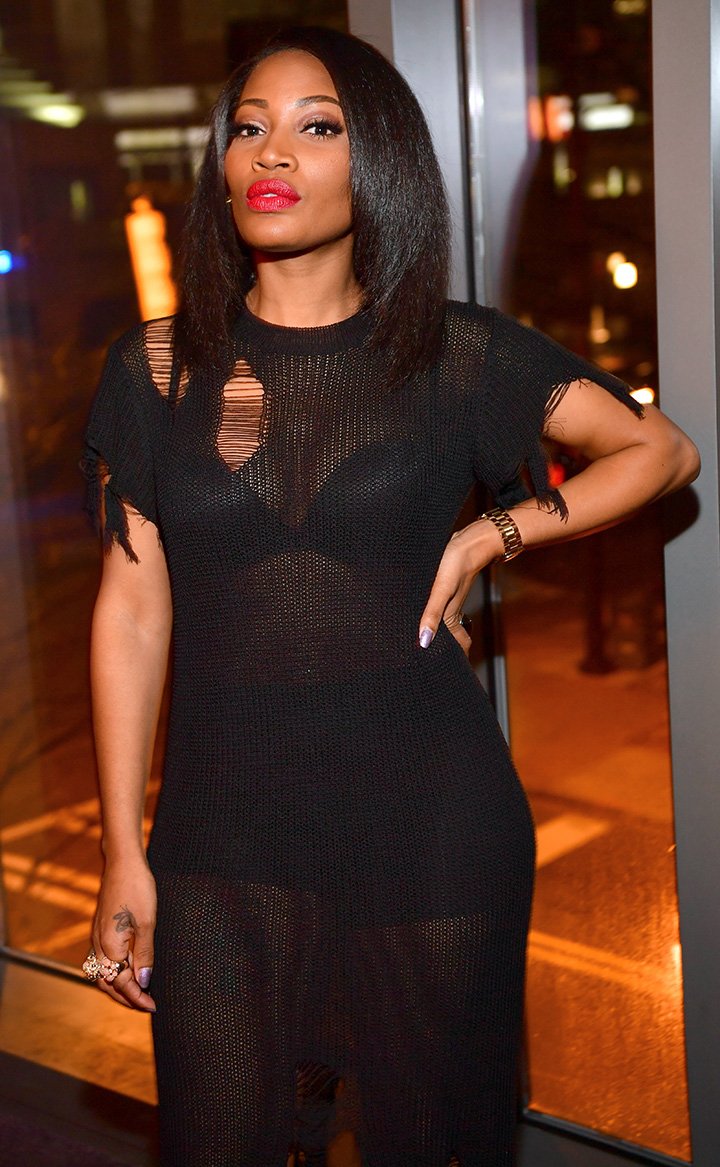 HER TWINS' FOREVER PROTECTOR
In the photo, Dixon is seen planting a kiss on her twins while sitting on a purple sofa near the window blinds. The reality star, dressed in a brown shirt and jeans with a tattered design on her knee, looks content in life while sharing a sweet moment with her children.
Alongside the picture which she posted on October 20, Dixon wrote that she is her charming twins' "protector." She added two blue heart emojis and tagged her daughters' Instagram account, "@twinzonli."
Some fans were in awe of Dixon's cute daughters whom the reality star welcomed in June 2019. Others left heart emojis and praying emojis. 
ERYSS AND EMBRII'S DIFFERENCES
After all the comments in Dixon's picture which generated more than 96,000 reactions, one curious female fan asked the reality star about her daughters' distinct features. Dixon replied:
"@ashleighjane one is bigger."
While many adored Dixon's beautiful little girls, she said they received death threats after she revealed that her twins were not vaccinated. But the reality star maintained her decision not to get them vaccinated.
ADORABLE TWINS DOMINATING SOCIAL MEDIA
Despite the criticism against their mother, Eryss and Embrii have continued to capture the hearts of social media users. On one occasion, the adorable little girls were caught on video reacting to Dixon's singing voice. 
Dixon took to Instagram to share her daughters' cute video that featured their charming gestures. The twins, dressed in matching outfits, moved around the couch and leaped in joy.
Aside from rumors involving Rotimi, Dixon was also accused of being a bitter ex-girlfriend.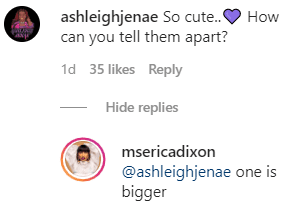 LINGERING ISSUES AND SPECULATIONS
A string of issues has surrounded Dixon's children. Many fans have speculated that her ex-boyfriend Rotimi is her twins' father, but Dixon denied the rumors. She has remained tight-lipped about the issue.
For his part, the Nigerian-American actor also denied rumors that he is the twins' father. When one fan asked him to confirm if he was the father, Rotimi said, "Not at all. #FakeNews."
Aside from rumors involving Rotimi, Dixon was also accused of being a bitter ex-girlfriend. She previously shut down an online user who called her bitter.
The reality star was reportedly not on good terms with her ex, Lil Scrappy's new partner, Bambi Benson. However, Dixon later clarified she had already moved on from the rapper.
Many fans came to Dixon's defense, pointing out that some online users should stop mounting issues surrounding her and Benson. Some fans stated that Dixon is unbothered with Lil Scrappy's new relationship.