Benjamin Keough's Girlfriend Diana Pinto Shares Heartbreaking Tributes to Him on His Birthday
Benjamin Keough sadly passed away from suicide at the young age of 27 on July 12, 2020. On what would have been his 28th birthday, his girlfriend took to social media to mourn him and wish him a happy birthday.
Benjamin Keough's girlfriend, Diana Pinto is still mourning his tragic and sudden death. The singer died by suicide in July 2020, and his partner has paid tribute to him on social media ever since.
On Wednesday, October 21, 2020, Keough would've turned 28 if he hadn't taken his own life. Pinot honored him on the day by sharing some throwback photos and a video that was taken during good times together.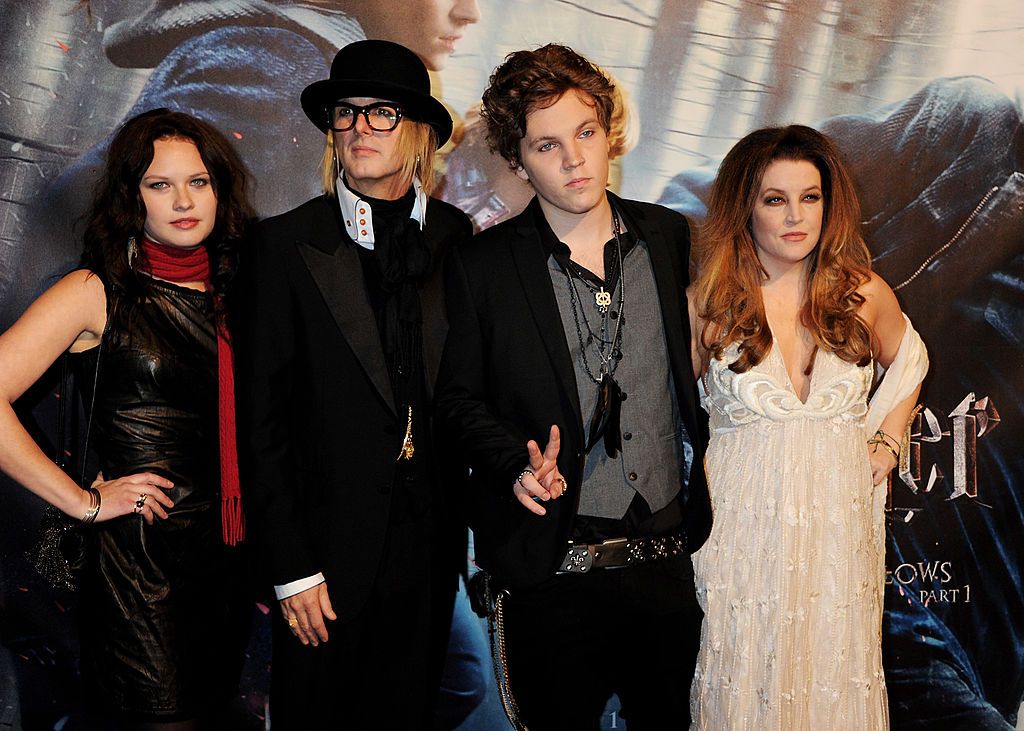 Pinto actually went silent for a while after her boyfriend's death, but a week after, she broke her silence with a social media post. She shared a slideshow of Instagram photos and video which featured Keough and wrote a lengthy post in his honor.
Her late boyfriend was the son of Lisa Marie Presley and Elvis Presley's grandson. His famous family also includes his older sister and actress, Riley Keough, 31, and two twin half-sisters, Finley and Harper, 11.
Keough's father is Lisa's ex-husband and musician Danny Keough. While Finley and Harper are his mother's youngest children with her fourth husband, Michael Lockwood, whom she separated from in 2016.
Two days after Keough died, the Los Angeles County Medical Examiner's Office released the official cause and manner of death.
On Wednesday, October 21, 2020, Pinto paid tribute to Keough on what would've been his 28th birthday. Her post, once again, included several images of herself with her late boyfriend, Keough on his own, and an old video of his friends wishing him a happy birthday.
In a short caption, the star's girlfriend, whom he started dating around September 2017, wished him a happy birthday. She confessed that it was a hard day for her and that she didn't have much to say adding:
"I love you."
Pinto also noted how ironic it was that the World Series match for this year was between Tampa Bay and Dodgers. Referencing his apparent love for the sport or maybe his wish to see the teams collide, she noted:
"I bet you're getting a kick outta that."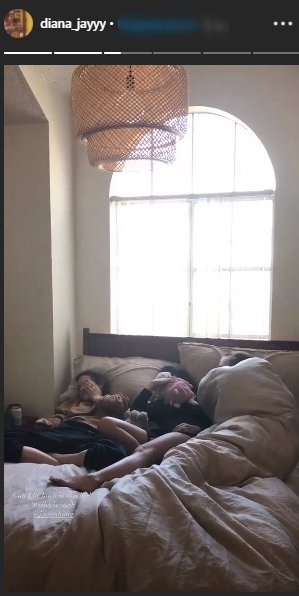 Keough's girlfriend also added an image of herself and him on her Instagram Story. In the photo, the couple was snuggled up together hiding their faces while a friend lay in the bed with them under a duvet.
According to Pinto's LinkedIn page, she works as a post-production coordinator at Fox. Her late boyfriend worked as a musician and also did some acting work and some voice-over work for the animated short film, "Rod & Barry."
Two days after Keough died, the Los Angeles County Medical Examiner's Office released the official cause and manner of death. The official cause of death was revealed as a shotgun wound.
The County Medical Examiner's Office also revealed that the manner of death was ruled as suicide. The late singer had a self-inflicted wound to the chest when he was found in his home in Calabasas, California.
The National Suicide Prevention Lifeline is 1-800-273-8255. Other international suicide helplines can be found at befrienders.org.