Riley Keough Celebrates Her Late Brother Benjamin's Birthday with Touching Throwback Photos
On July 12, 2020, Benjamin Keough passed away from suicide at the young age of 27. On what would have been his 28th birthday, his sister took to social media to mourn him and wish him a happy birthday.
Riley Keough, 31, is still mourning the death of her brother, Benjamin Keough. Her younger brother died in early July 2020 by suicide leaving his family to pick up the pieces as they get used to the fact that he's no longer with them.
On Wednesday, October 21, 2020, Benjamin would've turned 28 if he hadn't taken his own life. His sister paid tribute to him on the day by sharing some throwback photos during good times together.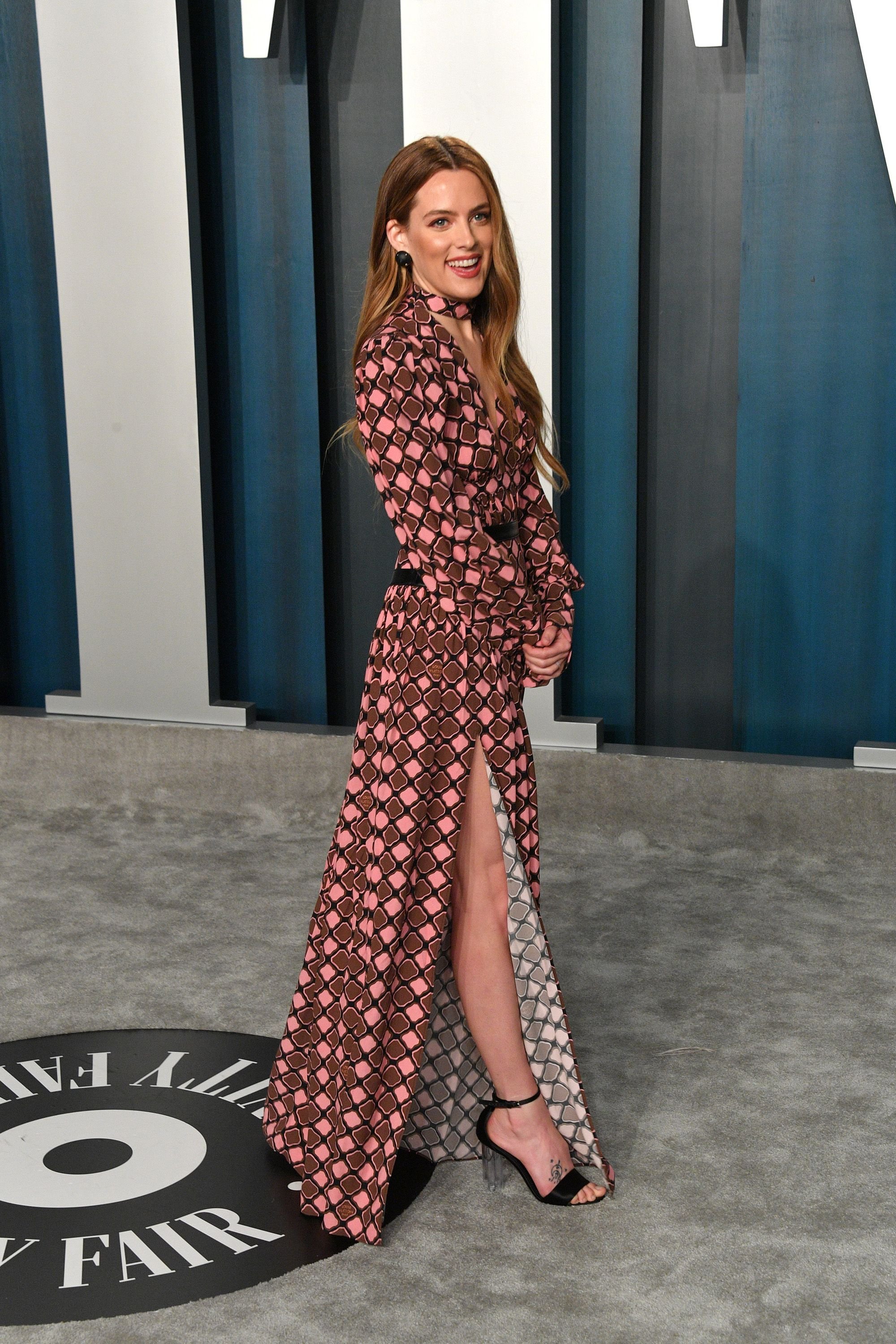 The actress shared a slideshow with four images and two of them were of herself and Benjamin from a few years back. In the pictures, the siblings were seen posing together at her wedding to stuntman Ben Smith-Peterson in 2015.
In the first photo, the pair looked into each other's eyes while Benjamin gave her a thumbs-up while holding her tightly. The second image showed the duo hugging cheek-to-cheek, revealing how close they actually were.
Riley's third photo was of the siblings when they were much younger. In the photograph, the star and her brother sat on motorbike rides and looked straight at the camera at what seemed to be a fair.
Her last birthday tribute image was of her younger brother, seemingly at the same young age, standing alone against a fence. In the background, some buildings could be seen in the color picture.
The actress captioned her tribute by wishing her late brother a happy birthday and called him a "beautiful angel." Riley wasn't the only person who remembered Benjamin's birthday on social media.
Taking to her Instagram Story, the star also shared Benjamin's girlfriend, Diana Pinto's tribute. The late artist and Pinto had been together for almost three years since they started seeing each other around September 2017.
Pinot also shared a slideshow of images that featured her and Benjamin. Some of the photos also showed the late singer alone and his girlfriend also included an old video of his friends wishing him a happy birthday.
On her own Instagram Story, Pinto also uploaded a video of a picnic at the beach with some of Benjamin's "favorite things." According to his girlfriend, the late musician liked croissants, Chewy Chips Ahoy, muffins, kombucha, and fruit.
Riley has been mourning her late brother on social media with various posts since his death. A month after his passing, the "Lodge" actress shared two throwback photos on her Instagram Story.
One of the pictures showed her younger brother smiling while on a boat outing. The second post was of the two siblings posing close together in an image that had a very sunny background.
Riley and her brother are Lisa Marie Presley's children from when she was married to Danny Keough. Besides each other, the two siblings also have half-sisters in the form of twins Finley and Harper, 11.
Presley had the two children with her fourth husband, Michael Lockwood, whom she separated from in 2016. Benjamin was laid to rest three months after his death alongside his grandfather, Elvis Presley, in the Meditation Garden at Graceland.
The National Suicide Prevention Lifeline is 1-800-273-8255. Other international suicide helplines can be found at befrienders.org.