Check Out Ashanti at the Age of 40 Showing Her Fit Figure in Gold Bikini & Colorful Cover Up
Renowned American singer-songwriter, record producer, and actress Ashanti showed off her perfect figure in a stunning gold swimsuit as she posed in a series of photos on her Instagram feed. 
Ashanti, a famous American singer-songwriter and actress, flaunted her fit figure in a jaw-dropping swimsuit in a recent series of photos on her Instagram feed. 
The singer was clad in a stunning gold swimsuit with a colorful shawl hanging from her shoulders. She completed the look with gold accessories, large sunshades, and a pair of gold sandals.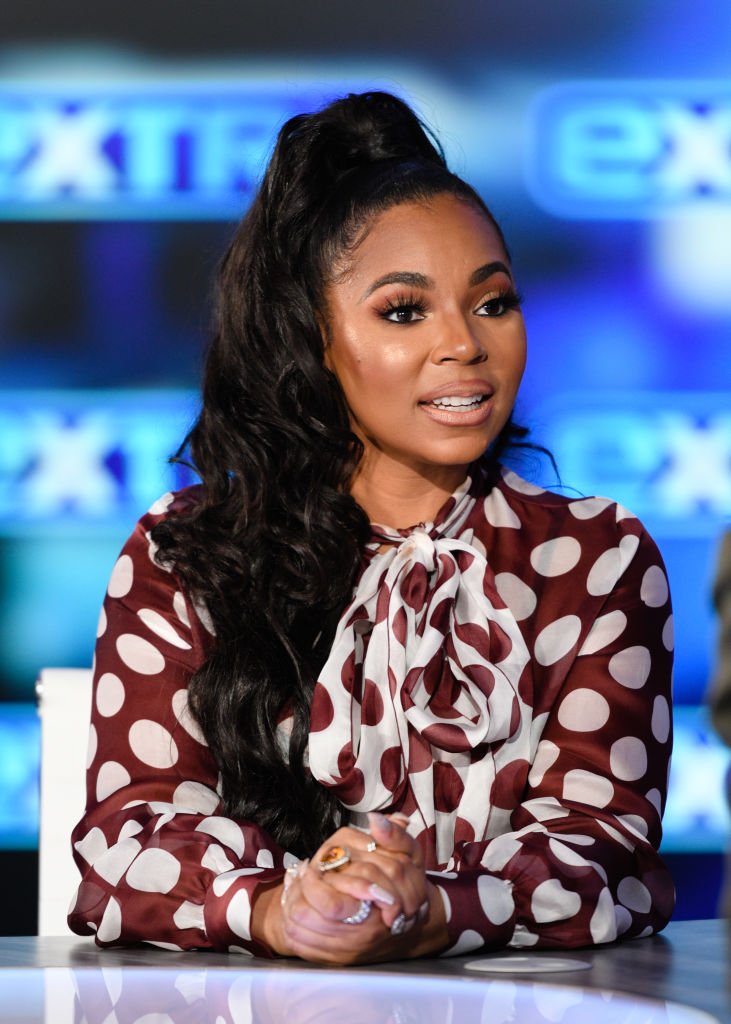 In one of the pictures, the singer was seen standing halfway out of a vast body of water with her hands up in the air, while the other gave a great view of her profile as she looked up at the sky with her hands clasped under her chin. 
Other photos showed Ashanti posing by palm trees with the beautiful beach in sight. She stylishly held a colorful fan in hand with her straight black hair falling down her back as she showed off her perfect curves. 
The singer recently turned 40, and to celebrate the milestone, she took a weeklong trip to Antigua with her friends. She also dazzled her fans with several stunning snapshots from the blissful time.
In the first picture, she was seen standing on the stairs of a charter plane dressed in a black crop top and matching pants. She posted more videos that showed her posing with her friends as they prepared to board. 
Earlier this month, she posted a barefaced selfie that got fans gushing about her youthfulness.
Ashanti also snagged the attention of her followers when the next day, she uploaded a jaw-dropping photo of herself in a silver string swimsuit as she laid on a yachts' catamaran net.
Throughout the celebration, she continued to give her fans updates with several photos on her feed. In one of the shots, the singer was clad in a hot colorful dress and gorgeous pink wig with a crown perched on her head. 
Another picture showed the 40-year-old posing in the Caribbean clad in a hot metallic silver two-piece with her curly hair falling down her shoulders. In a fun video, the star was fitted in a revealing green dress as she prepared to cut her cake. 
Ashanti also shared a hot selfie where she posed with a friend dressed in a tiny pink swimsuit that showed off her stunning curves. She finished the look with a stylish raffia hat, gold neckpieces, and a round pair of sunshades. 
Many of her celebrity friends such as actor Jamie Foxx, rappers Ja Rule, and P. Diddy took to their Instagram to wish the singer a happy birthday by posting photos of her on their feed. Her old-time friend and rapper Fat Joe also sent his wishes. 
Ashanti's age-defying beauty cannot be denied as the star has continued to prove that she is on top of her game. Earlier this month, she posted a barefaced selfie that got fans gushing about her youthfulness. Clearly, the singer does not plan to step down anytime soon.