Check Out Nicole Murphy Bonding with Granddaughter Evie in Adorable White Ensemble & Sunglasses
Eddie Murphy's ex-wife, Nicole Murphy is the ideal grandmother's goals in new pictures as she bonds with her granddaughter, Evie.
Nicole Murphy is determined to pass on healthy habits to the youngest additions to her family. The 52-year-old took to Instagram to share photos of herself enjoying her granddaughter, Evie's company.
The shots showed the ageless-looking grandmother dressed in a printed halter neck gown and sunglasses, with Evie Isla Murphy seated on her lap.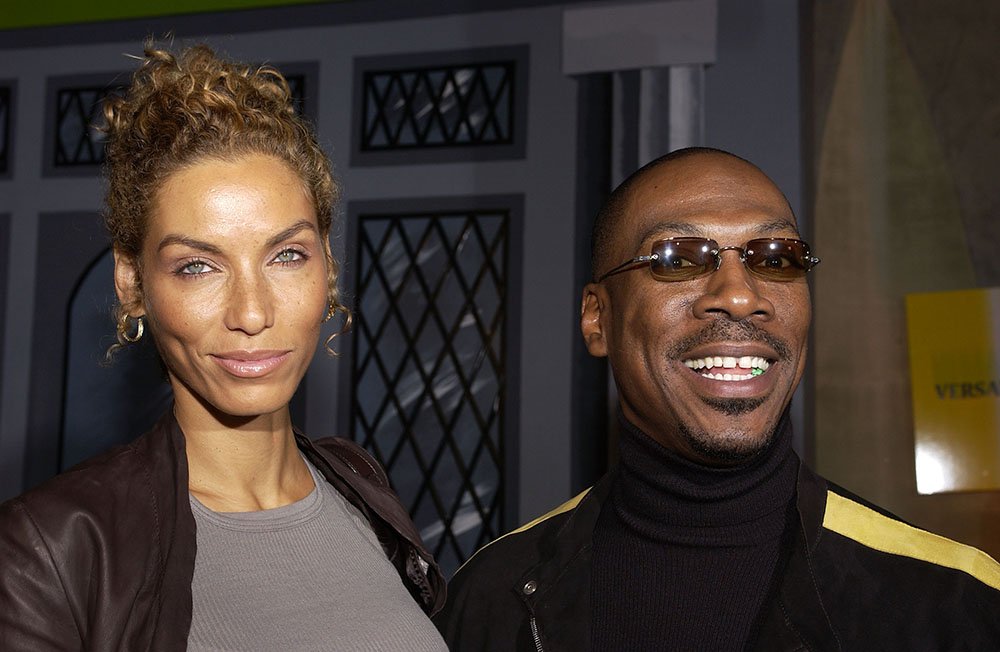 In the first pic, the stunned toddler rocked a white dress and a matching headband. She kept her gaze affixed on Nicole who appeared to be showing off some dance moves.
The second shot showed Nicole positioning the maxi sunglasses on the tot's face, giving her the looks of a mini-diva. Via caption, the model wrote:
"Our kids learn from watching us. Teach them to eat to nourish their bodies. Healthy starts from within."
Over the years, Nicole has strived to be an excellent example to her kids to enable them to learn only the best from watching her.  Her tactics paid off eventually, as her daughters, Zola, Shayne, and Bria all grew into celebrated women.
The Murphy clan has seen cause to celebrate their love, unity, and togetherness
Healthy practices were not the only tenet Nicole taught her kids. The long-time model, who always manages to look fashionable even while keeping safe from the coronavirus pandemic, passed her iconic fashion sense to her children as well. And by the looks of it, Evie was next in line to inherit her fashion prowess.
Nicole's ex-husband, Eddie Murphy, with whom she shares five children, including Evie's dad, Miles Mitchell, also revels in the joy of being a grandfather.
He acknowledged this during an interview in January where he reflected on the blessing of welcoming a granddaughter barely ten months after the birth of his youngest son. 
The actor has also experienced his grandfather-moments with Evie. Earlier this year, the tot's mother, Carly Olivia, shared a picture of Eddie carrying Evie affectionately.
Olivia and Miles welcomed their daughter in July 2019, making the "Dr. Doolittle" star and his ex-wife Nicole first-time grandparents.
Bria , Eddie's daughter, shared the news of the baby's arrival shortly after her birth, declaring how much she loved her young niece.
Since Evie joined the large family, the Murphy clan has seen cause to celebrate their love, unity, and togetherness, with their newest addition at the center of the joy fest. Babies are indeed a blessing!