People: Nick Cordero's Widow & His Son Elvis, 1, Honor Him Every Day by Wishing Him a Goodnight
Late Nick Cordero's widow Amanda Kloots and their 1-year-old son Elvis continue to honor his memory every passing day as they never fail to wish him goodnight.
It has been more than three months since the world devastatingly lost Broadway star Nick Cordero, leaving his wife Amanda Kloots and their son Elvis devastated and heartbroken.
Kloots and their 1-year-old have had to take life one day at a time as they deal with the pain, but while at it, they continue to honor Cordero's legacy even in the tiniest way possible.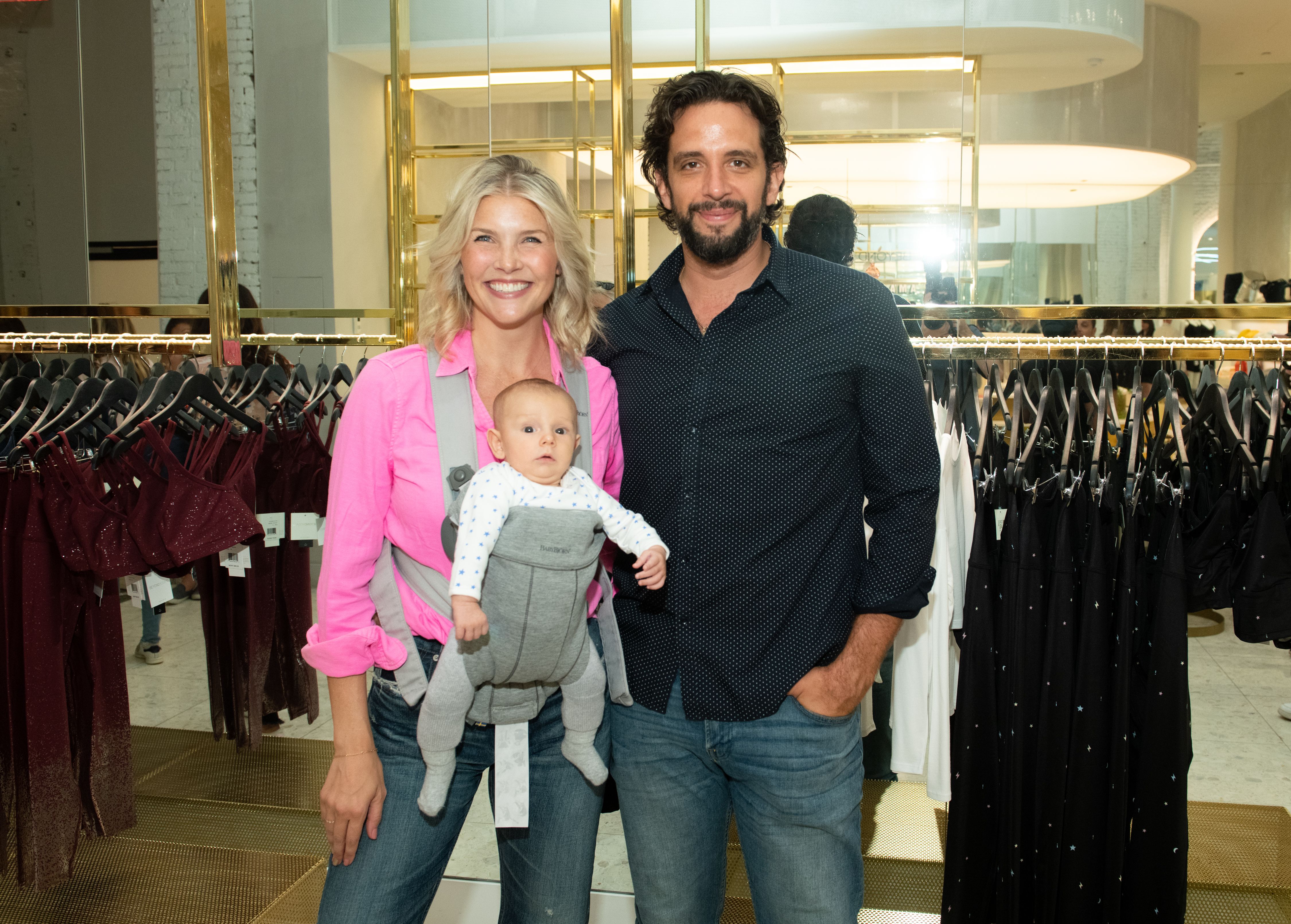 The 38-year-old, during an interview with People Magazine, revealed that she and their son start their day by playing the late actor's music. They not only start the day with him but also end it, remembering his legacy by looking at photos of him and wishing him good night every single day.
Much more than recognizing his father's voice, little Elvis still acknowledges Cordero's ever-lingering presence.
While these little rituals might have helped a bit in comforting Kloots, what truly helps her through the darkest time of grief is Elvis, who manages to always cheer her up with his enchanting and pure smile.
In September, the fitness and yoga expert took to Instagram to share one of those moments when the little boy lifted her spirits. Kloots uploaded a video of Elvis listening to his late father's posthumous album.
The toddler looked adorable with chocolate stains on his mouth as he listened intently to his father's remarkable voice. A bright smile was on his face as he took in Cordero's melodious voice.
In the accompanying caption, the doting mother explained that her late husband taught her the trick of listening to music in the morning to improve the quality of her day. 
When Elvis was born, she continued the tradition with musical mornings and continued it even as Cordero died. Explaining the effect of her late husband's voice on her son, she wrote:
"This is Elvis this morning listening to Nick's album. Whenever I play Nicks songs, he hears his voice and stops in his tracks and does this, gets a big smile on his face."
Much more than recognizing his father's voice, little Elvis still acknowledges Cordero's ever-lingering presence. About a month after the "Inside Game" actor died from COVID-19 complications, the bundle of joy continued to make his dad proud with his first words.
Kloots tugged at hearts with a video of Elvis' first phrases. In the clip, she asked him to kiss his dad's photo, and he did so happily. He then pointed to the photo lamp and said, "right there," as his mother cheered him on.
Even though Cordero spent months away from his son in the hospital before he died, Elvis was still very aware that his father was there.
Days after Cordero's death, the little boy was seen kissing the screen after his mom showed him videos and photos of the actor. It is truly remarkable to see the bond Elvis continues to share with his later father.