James Randi Known as a Magician and Skeptic, Dies at 92 – Glimpse inside His Life and Career
On Tuesday, October 20, 2020, James Randi sadly passed away at the age of 92, according to his educational foundation. The news of his death was announced the day after he passed on.
James "The Amazing" Randi was well-known as a famous magician, a skeptic, and he also worked on debunking paranormal activity. According to The James Randi Educational Foundation, the star was 92-years-old when he passed away due to age-related causes.
The foundation also noted how the late magician had an "amazing life" and shared how they would miss him. Randi's foundation concluded the short post by asking for respect for the star's husband, Deyvi Peña's privacy during this difficult time.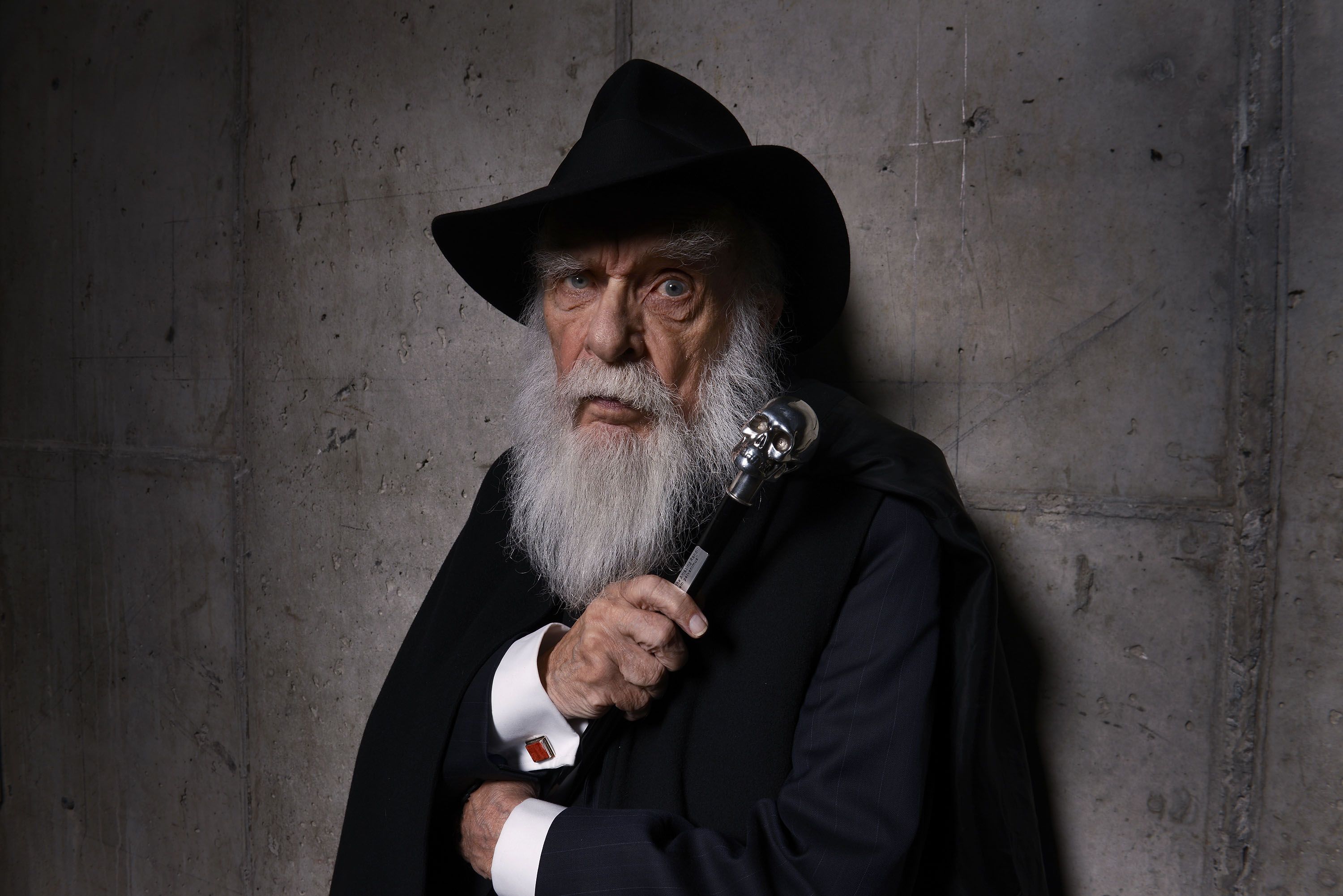 The late magician was born in Toronto, Canada. The well-known star made headlines for insisting that his amazing magical feats were based on tricks and that they were not magic.
Randi could perform various tricks like escaping from a straitjacket while being hung upside-down over Niagara Falls. In 1972, he appeared on "The Tonight Show Starring Johnny Carson" to debunk a performer's magical stunt.
There will never be another like the amazing James Randi. One of a kind. A crusader against fakes, flimflam and frauds. Thank you for your brilliance. ✨ pic.twitter.com/qkZf5t1uAD

— David Kwong (@davidkwong) October 21, 2020
Randi assisted Johnny Carson to set up the stage for Israeli performer Uri Geller. According to the "Associated Press," the performer claimed he could bend spoons by just using his mind.
One of the conditions that Randi had for Geller was that all other props and the spoons should be kept away from him until his live performance. The late magician's stipulations were meant to ensure that Geller's trick was authentic.
We've lost one of the greats. James Randi was an amazing man, a wonderful magician, and a thoughtful intellectual who brought the joy of scientific inquiry to millions. He left the world better than he found it. He will be missed. https://t.co/PGZtNZLIkG

— Bill Nye (@BillNye) October 21, 2020
Shockingly, Geller was unable to bend the spoons for 22 minutes. According to "BBC News," Randi also challenged faith healers, like televangelist Peter Popoff, who said he got messages from God about his audiences.
At the time, Randi exposed how he was doing this by revealing that Popoff actually wore an earpiece. In 1996, he took his work further by founding The James Randi Educational Foundation which aims to assist people in defending themselves from pseudoscientific and paranormal claims.
James Randi was an inspiration: a lodestar representing honesty, healthy scepticism, rational thought, and the very simple idea that knowing what's really true in this world genuinely matters – and can help you lead a better life. He led a great one and will never be forgotten. pic.twitter.com/iPm0mJwNdP

— Humanists UK (@Humanists_UK) October 21, 2020
Randi's foundation has been offering a million-dollar reward to anyone who can prove that they have paranormal abilities. The magic community reveres the late star and he is known as the country's biggest skeptic.
Some of his other magical feats include legally escaping out of at least 22 prisons around the world. When he was 22, the young star broke Harry Houdini's record for the time spent submerged in a coffin.
Goodbye to the truly Amazing James Randi, our inspiration, mentor and dear friend. We will love you forever. @jref pic.twitter.com/bwgvWnvcoD

— Penn Jillette (@pennjillette) October 21, 2020
The late magician only retired from his foundation in 2015 before moving to Florida, according to his foundation's website. For the past couple of years, the elderly star has hosted occasional lectures and has made some appearances.
At the age of 81, Randi publically came out as gay just a few years before his retirement. He explained, at the time, that hadn't intentionally kept his sexuality a secret but just never got around to talking about it.