Legendary Dancer & Model for Disney's 'Snow White,' Marge Champion, Dies at 101
Hollywood has sadly lost another star in the form of actress Marge Champion. The legendary model and dancer passed away at the age of 101 on Wednesday, October 21, 2020.
According to dance instructor Pierre Dulaine, who spoke to "The Hollywood Reporter," Marge Champion died this week in Los Angeles. The actress is well-known for acting as the real-life model for "Snow White."
Besides acting, she joined her dance partner and husband, Gower Champion on Broadway musicals. The two also worked together on films and various television shows over the years.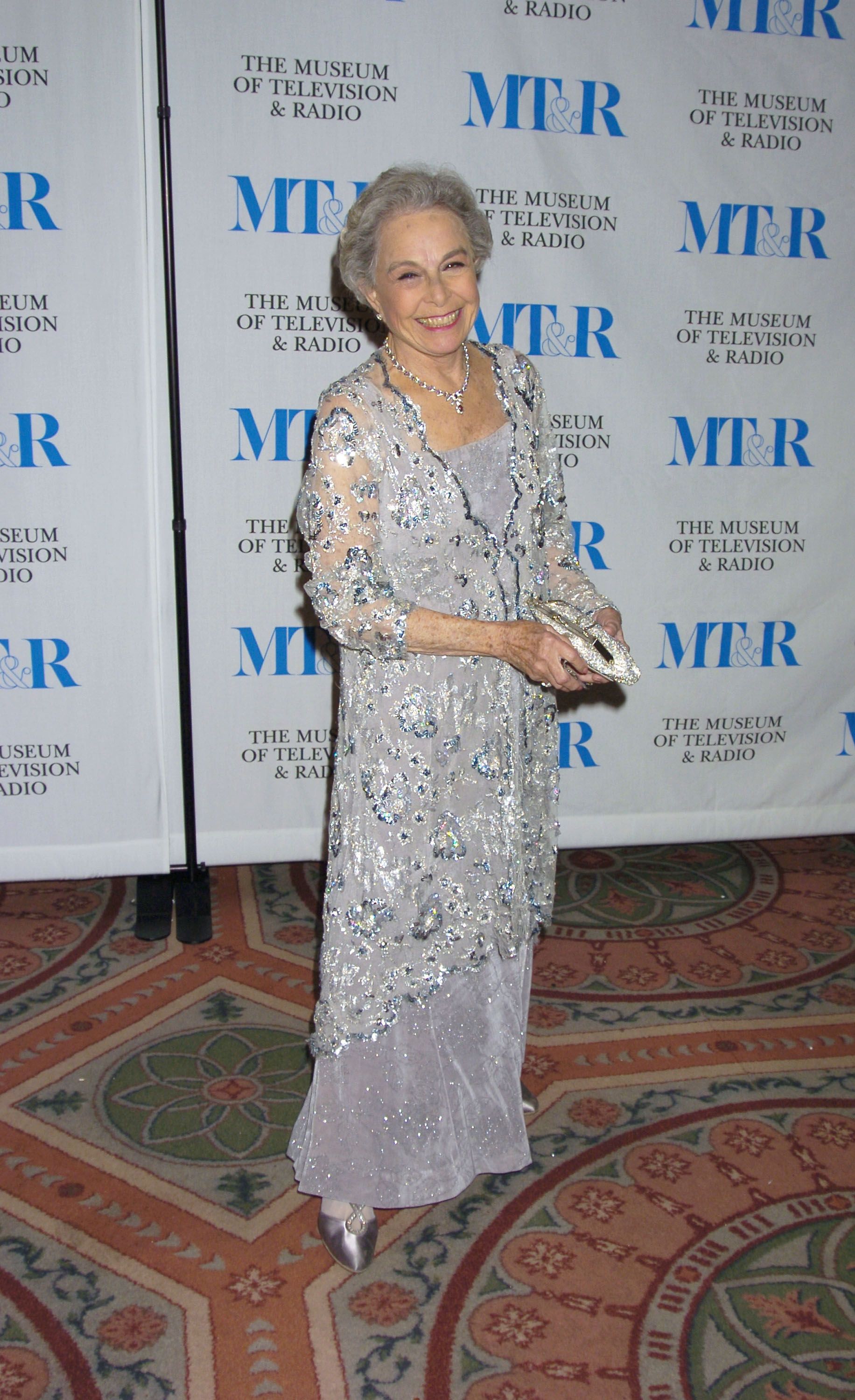 In 1951, the Champion couple notably danced together in George Sidney's remake of "Show Boat." The pair's performances on the songs "Life Upon the Wicked Stage" and "I Might Fall Back on You" were said to be some of the film's biggest highlights.
A year before that, the couple danced in "Mr. Music" and in 1952, they appeared in "Lovely to Look At." They also featured in 1953's "Give a Girl a Break," 1955's "Jupiter's Darling," and in the same year they also starred on "Three for the Show."
Disney's 'Snow White' character model, dancer, and actress Marge Champion has died.​ https://t.co/a1XjqvOCVg

— Entertainment Weekly (@EW) October 22, 2020
The late actress's father, Ernest Belcher, was a famous Hollywood dance and ballet teacher. Belcher was close friends with the late Walt Disney, who hired an all-male animation team to work in 1937's "Snow White and the Seven Dwarfs."
Disney actually studied Marge's movements on a soundstage in order to make the animation character's moves more realistic. She began working for the production from age 14 for two years and performed for one or two days a month at a salary of $10 a day.
We are sorry to report the passing of Disney Legend Marge Champion: https://t.co/Qkem8OdJF3 pic.twitter.com/L31fO60H3G

— Disney D23 (@DisneyD23) October 22, 2020
Marge also danced for the production team as the dwarf Dopey. Besides dancing, the actress also worked as a Disney model in 1940 for the Blue Fairy in "Pinocchio," the Hyacinth Hippo in "Fantasia" in that same year, and for Mr. Stock the following year in "Dumbo."
The star married her husband in 1947 until their divorce in 1973. The pair also studied together at the Bancroft Middle School and he was actually a student of Marge's father before his death in 1980 aged 61.
Marge Champion, who served as the real-life model for Snow White, then teamed with her husband and dance partner, Gower Champion, for Broadway musicals, television shows and movies, has died https://t.co/MPQmgXhkki pic.twitter.com/TyKNWCUY7u

— The Hollywood Reporter (@THR) October 22, 2020
On September 2, 1919, the actress was born as Marjorie Celeste Belcher in Hollywood. Her legendary father worked for the famous director Cecil B. DeMille and he also founded the Celeste School of Dance.
Marge's older half-sister, Lina Basquette, was a silent film actress. In 1968, the late star appeared in two films, "The Swimmer" and "The Party," plus in 1982 she featured as a ballet teacher on an episode of "Fame."
Our thoughts are with the family and friends of Marge Champion. She danced into our hearts in several MGM musicals including SHOW BOAT ('51), and we were fortunate enough to spend time with her at #TCMFF. The @nytimes remembers her here: https://t.co/8DQNKGBQsD

— TCM (@tcm) October 22, 2020
In 2001, Marge starred as Emily Whitman in the Broadway revival of "Follies." One of the accolades she got in her lifetime came in 1975 when she won an Emmy Award for choreographing the telefilm, "Queen of the Stardust Ballroom."
In 2009, Marge was 90-years-old and she was remarkably still working. She and her dance partner, Donald Saddler, took part as the subjects of the documentary, "Keep Dancing," according to the "Daily Press."
Actress Marge Champion, who was model for Disney's Snow White in 1937, dies aged 101 https://t.co/DyTn4jU5t4

— BBC News (World) (@BBCWorld) October 22, 2020
The actress is survived by a stepdaughter, actress Katey Sagal, and her producer-director son, Gregg Champion. Her other survivors include her stepdaughters, twins Liz and Jean Sagal, and her stepson Joey.
Marge isn't the only actress to get to the ripe age of 100. Olivia de Havilland was 104 years old when she died, while George Burns, Claire Du Brey, Bruce Bennett, Gloria Stuart, and Bob Hope were all 100.