Check Out Adele as She Slays in a Skintight Satin Top Amid Weight Loss in New SNL Promo (Video)
Adele's latest update on her S.N.L. gig had her teasing a hilarious short clip, letting fans know what to expect on her debut episode.
Since bagging her first hosting gig as an S.N.L. anchor, star singer, Adele, has been gearing for her debut T.V. appearance. It is also safe to say that her S.N.L. appearance would serve as a significant spotlight comeback since her absence.
In the short video shared on S.N.L.'s official Twitter page, the award-winning singer stood tall, displaying her trim figure in a classy ensemble that dazzled with brilliance. In the clip, Adele stood in the middle while H.E.R. and Kate McKinnon stood by her sides.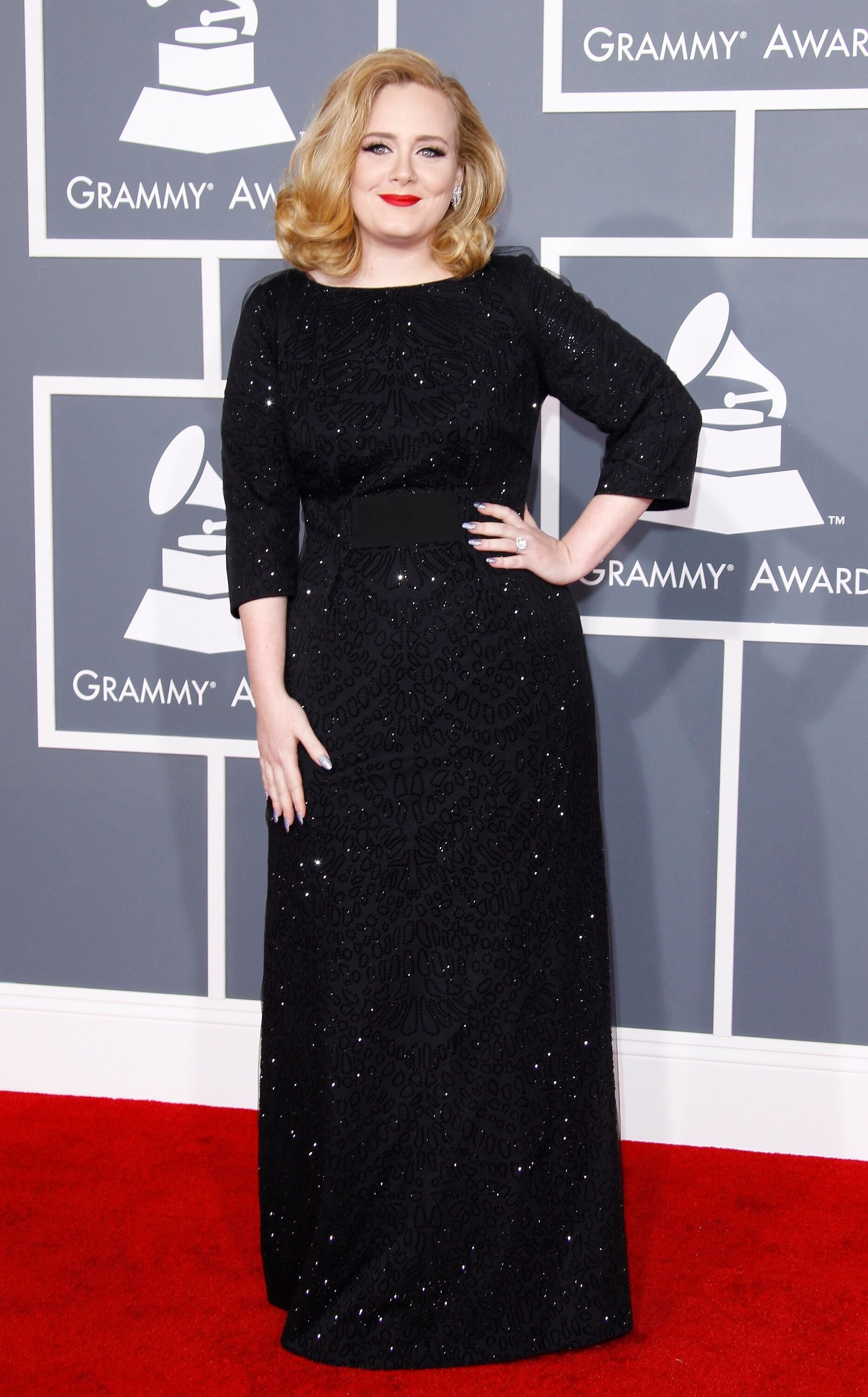 The clip opened with Adele looking impeccable in a shiny suede suit while leaving her blonde waves loose to create a sultry aura. H.E.R. opted for a carefree look with her wild curls fanning her shoulders as she donned a baggy black and white jacket with a pair of clear glasses. McKinnon opted for an all-black outfit. Adele said in the clip:
"Hi! I'm Adele and I'm hosting "Saturday Night Live" this week with musical guest H.E.R…"
At this point, McKinnon chipped in a hilarious bit by confusing the pronoun "Her," and the trio soon turned it into a joke by trying to steal the spotlight. H.E.R. jumped it to "save her name" as she let everyone know she was the musical guest.
The 32-year-old excitedly showed fans her countdown to the big moment.
Host: Adele
Music: H.E.R.
You: Watching this Saturday pic.twitter.com/OThWWK7Msd

— Saturday Night Live - SNL (@nbcsnl) October 22, 2020
The clip turned out to be the ladies' bloopers as it faded out to remind fans to anticipate Adele's stint as a show host. Many fans in the comments got geared by the teaser as they penned encouraging words and let Adele know they could not wait to watch her.
Leading up to her Twitter video, Adele, who sang "Send My Love," posted a heartfelt message on Instagram to announce her debut as a T.V. host. While the image shared looked cryptic, the star vocalist clarified her update in the caption. She wrote:
"I'm so excited about this!! And also absolutely terrified. My first ever hosting gig and for S.N.L. of all things!!!!"
Adele, 32, noted that a new challenge like the S.N.L. gig was something she always dreamt about. This was so because she always wanted something she could channel all her energy into. For the Grammy winner, 2020 was the perfect year for her gig. 
Another of her preparation posts showed the music star sitting at a table while on S.N.L.'s set going over some script as she rocked a swanky denim outfit. The 32-year-old excitedly showed fans her countdown to the big moment.
So far, many celebrities have shown support for the star as they let her know how much they anticipate her hosting the T.V. show. Stars like Kim Kardashian, Katy Perry, and Justin Timberlake have since cheered the music star.