Glimpse inside 'Secrets & Lies' Star Marianne Jean-Baptiste's Career & Private Life
Here is a detailed insight into the career, roles, and private life of English actress Marianne Jean-Baptiste, popularly known for her role in the 1996 comedy-drama film "Secrets & Lies."
In an interview in 2015, British actress Marianne Jean-Baptiste gave the world a little peek into her life. More light was shed on why she had been off the entertainment scene for a while and what she had been up to over the years. 
Jean-Baptiste had been living in Los Angeles with her family and engaged herself with work which was playing the role of an FBI agent in the series "Without A Trace" and a few other movie roles.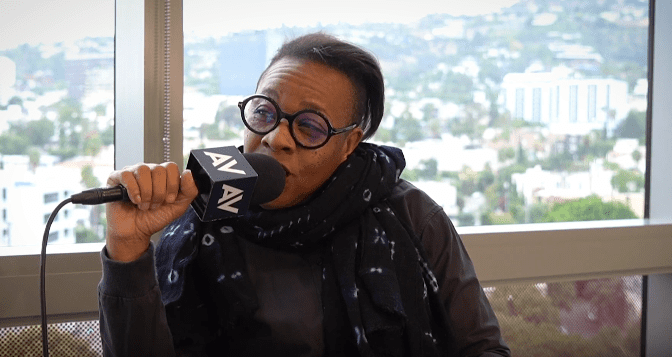 After being away for a while, she made a comeback in 2013 when she returned to the United Kingdom to play the role of pastor Margaret in the National Theatre's "The Amen Corner." 
In 2015, she featured in the second series of "Broadchurch" as the "powerhouse" barrister Sharon Bishop. The star revealed that she would not come back for another season of the show, adding that her character did what she had to do and left.
Marianne Jean-Baptiste, SECRETS & LIES (1996) — Amid so many erratic personas, Jean-Baptiste seems to do the least of anyone on screen but projects the most arresting presence. Her Hortense is a shy force of gravity, a prismatic figure who is deeply rewarding to watch and ponder. pic.twitter.com/f5CG8dBKur

— Tribeca (@Tribeca) February 20, 2018
The acclaimed British show, however, received heavy backlash after the release of its second season. Many viewers were hit with disappointment after noticing several flaws and discrepancies throughout the show. 
In 2016, Jean-Baptiste also starred in the premiere of Debbie Tucker Green's "Hang." When asked if she was back for good, the 53-year-old declined, explaining that she was only doing this one.
Jean-Baptiste knew that the truth behind her being excluded from the equation was simply because she was a Black female.
Marianne Jean-Baptiste LOVED her in Secrets & Lies #FridayNightBritishBoos pic.twitter.com/BSOuSAZ6zL

— Black Girl Nerds (@BlackGirlNerds) January 3, 2015
Back in the day, the star voiced strong opinions about racism and why she was not given enough recognition in the movie industry. She implied that the old men running the industry needed to move forward and accept that the times had changed. 
Her honesty, among other things, however, cost Jean-Baptiste her career as nobody wanted to cast her in any movies. She eventually relocated to America where she got several movie offers. 
More behind-the-scenes pics from last night's fall finale: our ever-elegant Marianne Jean-Baptiste! #Blindspot pic.twitter.com/ZJMGuYpFh5

— Blindspot Writers (@BlindspotRoom) November 24, 2015
In an interview, she spoke candidly about her misfortune in the British movie industry. She admitted that it felt weird being treated differently from others, especially since she received so much acclaim for "Secrets and Lies."
The actress further opined that even though she was told that there were no available movie roles, she knew that the truth behind her being excluded from the equation was simply because she was a Black female. 
Intrigued... Co-financed by BFI & BBC Films, Marianne Jean-Baptiste stars in ghost tale titled "In Fabric," which follows life of a cursed dress, set against backdrop of busy sales period in dept. store. Genre listed as Horror/Fantasy/Sci-Fi. No release yet cc: @GraveyardSister pic.twitter.com/a2sEZ4h4a1

— TAMBAY OBENSON (@TambayObenson) March 15, 2018
However, the star featured in the 2020 movie "In Fabric," directed by Peter Strickland. She was also cast in the dark comedy titled "Fatman," directed by Eshom and Ian Nelms, alongside Mel Gibson and Walton Goggins.
Jean-Baptiste has stacked for herself some awards for her remarkable work in the movie industry. In 2017, she won the Jury Award for her performance in the animation "Home." Also, in 2009, she won the LA Femme Filmmaker Award.