Here's Why Matthew McConaughey Says He Has Never Dated Any of His Co-stars
The "The Dark Tower" star has played the romantic interest of some of the most beautiful actresses in Hollywood, but he had valid reasons to systematically avoid any affairs with his female co-stars.
50-year-old actor Matthew McConaughey was the It guy for romantic comedies during the first decade of the 21st century, and in the course of those years, he co-starred with some of the most attractive actresses of our times.
McConaughey shared the screen with the likes of Jennifer Lopez, Kate Hudson, Kate Beckinsale, Penelope Cruz, Sarah Jessica Parker, and Jennifer Garner, but as he recently shared, he always kept things professional with them.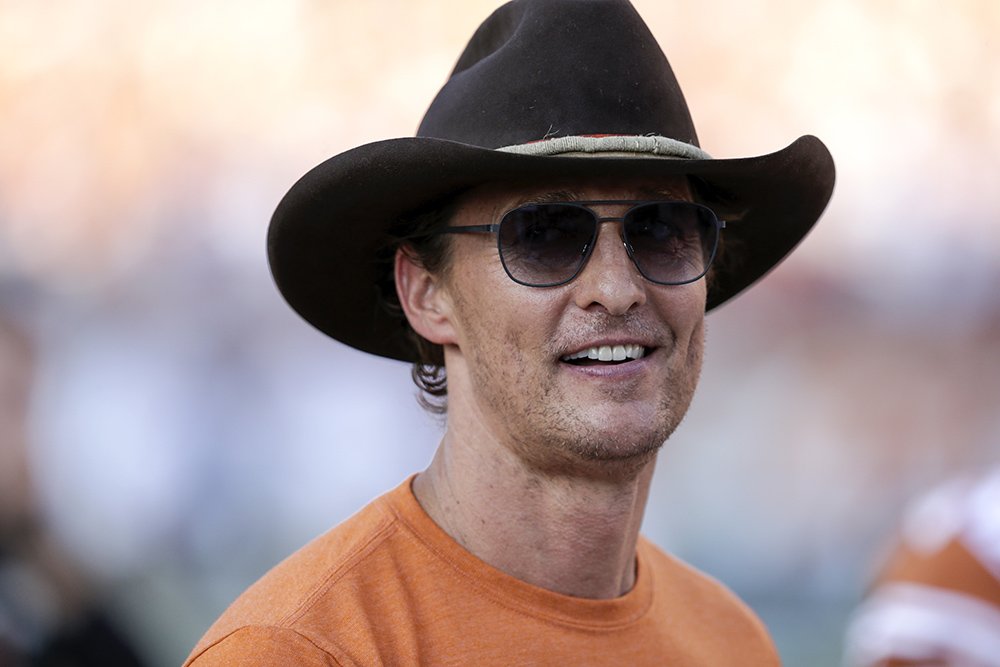 The actor was recently a guest on SiriusXM's "The Howard Stern Show" as part of the virtual book tour promoting his memoir "Greelights," and the subject of his onscreen love interests was addressed at one point, telling Stern:
"I've always tried to keep it professional and the people I worked with, I must say, did it well."
It was Stern who first brought up the issue in the interview, asking McConaughey if he ever made the conscious decision not to become romantically involved with his castmates, to which the actor replied that it happened "organically."
Stern went on to admit to McConaughey that when he watched him kiss his female co-stars in his many movies, he wondered how could the actor resisted being seduced by them.
The radio host also asked McConaughey whether any of his onscreen love interests ever became actually attracted to him when cameras were not rolling, but luckily for McConaughey, there was always something that prevented anything serious from happening.
"Maybe we had certain crushes on each other at certain times, but we always just kinda kept it professional. Or maybe we were dating somebody seriously outside of ourselves at the time and we both respected that for the other," McConaughey added.
Apart from not wanting to cause problems on the film set and to respect his partners, McConaughey had artistic reasons to keep his relationship with his co-stars platonic, and he told Stern that love scenes came out better when the actors hadn't actually been romantically involved in real life.
A FULL, MARRIED LIFE
Even though for him his co-stars were off the table to pursue a romantic relationship, McConaughey couldn't wait to meet his soul mate and to establish with a wife to form a family, and there was a point when he became frustrated after many unsuccessful attempts.
After reaching that point, McConaughey decided to take a break from "looking too hard" and focused on being himself and to let the universe work its magic and putting the right woman in his path.
"That's when she showed up, and she moved right to left in front of my eyes across that club. It was as if she was floating. And I did not say, 'Who is that?' I said, 'What is that?' And then introduced myself," McConaughey recalls meeting his now-wife Camila Alves in 2006.
Six years later, the couple married, and McConaughey is grateful for the full life he is leading with her by his side, seeing his greatest dream fulfilled now that he is the proud father of three children.