Here's How Monica Celebrated Her 40th B-Day as She Revealed Expensive Gift from Vanessa Bryant
Monica turned 40 over the weekend and the singer gave fans a glimpse into some of the expensive gifts she received from her celebrity friends and loved ones. 
Singer Monica recently turned 40 and she took to Instagram to show off expensive gifts she received from some of her famous friends, including Vanessa Bryant.
The celebrant shared a post featuring a series of pictures of herself and some of her birthday gifts. The first two snapshots saw Monica blowing kisses in a foamy bathtub.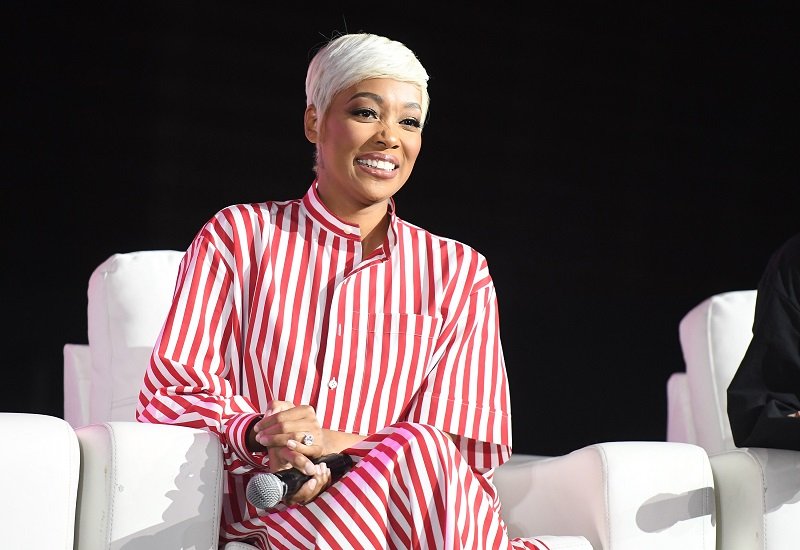 The next slide was an up-close picture of a bouquet of pink flowers while the fourth slide featured an image of a two-piece bag set from Bryant.
The last snapshot featured a lovely cake and some Louis Vuitton shopping boxes. Monica accompanied the post with a caption where she thanked everyone who took out time to celebrate her milestone. She added: 
"Thank you @_patricemonique for my beautiful flowers @vanessabryant for My fire bag @cmurder for my gifts & cake…"
Monica also thanked her kids for making her day awesome and concluded by expressing love to all those who were part of her big day. Shortly after sharing this, fans and followers took to the comments section to wish the singer a happy birthday while also leaving their best wishes.
Though Monica just turned forty, the singer has made a name for herself since the release of her debut, "Miss Thang" in 1995.
Bryant's luxurious gift to her friend comes as no surprise because the two have an 11-year long friendship and have been there for each other in the most challenging times.
Apart from receiving gifts, the singer was also serenaded with sweet words from some famous friends. Taking to Instagram, actress Niecey Nash shared an adorable photo of herself with the birthday girl. She wrote:
"Screaming Happy Birthday @monicadenise ?❤️?? , I miss you, friend!!!"
Snoop Dogg's wife, Shante Broadus, was also one of the people to wish Monica a happy birthday. She shared a throwback picture with the singer and accompanied it with a sweet birthday note.
Though Monica just turned forty, the singer has made a name for herself since the release of her debut "Miss Thang" in 1995. 
With achievements such as a Grammy Award and several other nominations, Monica has rightfully earned her position as one of the most beautiful soul singers of her time.