See How Monica Celebrated Her Daughter Laiyah's 7th Birthday with Tigers & Other Animals
American singer and actress Monica Denise Arnold celebrated her daughter Laiya's 7th birthday with a huge party speckled with tigers and other animals. 
Singer Monica threw an all-out surprise party for her daughter Laiyah's birthday, just days before she took to Instagram to celebrate the 7-year-old with heartfelt words and dozens of photos.
 The "Once in a Lifetime" singer went the extra mile to make the day a memorable one for her daughter. The family spent a beautiful afternoon at The Myrtle Beach Safari.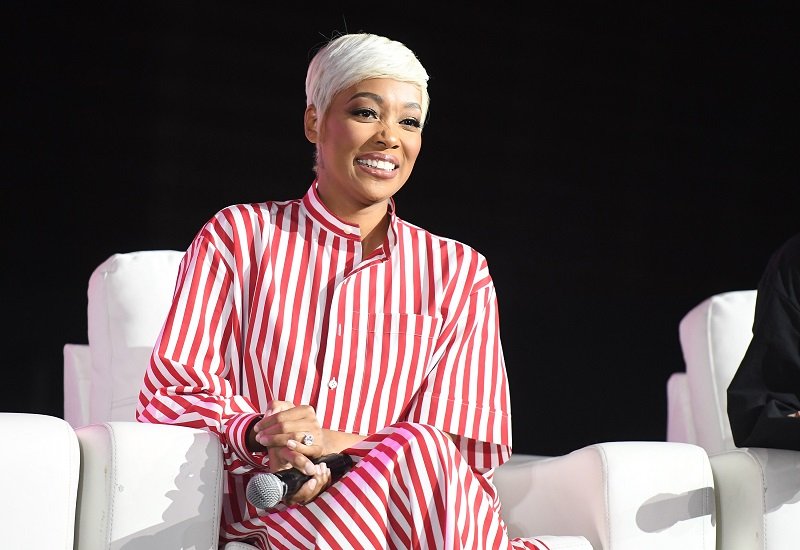 In one of the photos, the mother and child were seen embracing a tiger. In another photo, Monica, Laiyah, and her two other sons, Rodney and Ramon, shared a frame with a happy lemur while sitting on a wooden bench.
The family also shared another candid shot with an adorable monkey. The photos showed the family having a good time as they laughed with the delightful animals. Monica captioned: 
"Celebrating Princess @laiyahbrown with one of her greatest loves...ANIMALS...We enjoyed @myrtlebeachsafari so much!!..."
On September 4, 2013, singer Monica welcomed her beautiful daughter and last child, Laiyah Shannon Brown, with her now-divorced husband, Shannon Brown. Seven years later, the adorable little girl seems to have grown up so fast. 
Laiyah's last birthday was similarly just as spectacular. To celebrate the beautiful girl, Monica and Shannon reportedly threw her a "sweet six" unicorn-themed sleepover.
Monica made it clear that even with her busy schedule, she was never too busy to raise her kids. 
Last year, the family went through a tough time during her divorce from Shannon. The singer was said to have channeled all her energy into pulling her family out of the bad light. 
Though the publicity had been hard, the singer refused to make any snide comments about her ex-husband. After winning custody of her kids, Monica formed a tighter bond with her ex. One year later, the family seems to be doing very well.
The devoted mother of three has successfully balanced her career with raising her children. In an exclusive interview with People magazine, the singer claimed her children are always her first choice. 
Monica made it clear that even with her busy schedule, she was never too busy to raise her kids. They would always remain a huge part of her life no matter what. 
The star's love and devotion to her children have been visible over the years, as she has many times gone out of her way to make them happy. The enormous birthday parties are a good show of her love. 
Good parenting is not debatable for the single mother. She was recently asked to join the cast of "The Real Housewives of Atlanta," but the star turned it down as she wanted to be in control of its content, with her children in mind.