Kevin Hart Proudly Shows off His Adorable Baby Daughter Kaori Mai in This Heart-Melting Snap
Kevin Hart is in on some sweet daddy time with his infant daughter Kaori Mai, as he recently melted hearts online with a new photo of his adorable little princess.
Actor and comedian Kevin Hart is not new to daddy duties. He already has three kids. He shares the first two, Hendrix and Heaven, with his former wife, Torrei Hart.
Hart's youngest son, Kenzo, is his first child with his current wife, Eniko Parrish Hart. The couple recently welcomed their second baby and they have taken to the internet to share cute images of the newborn.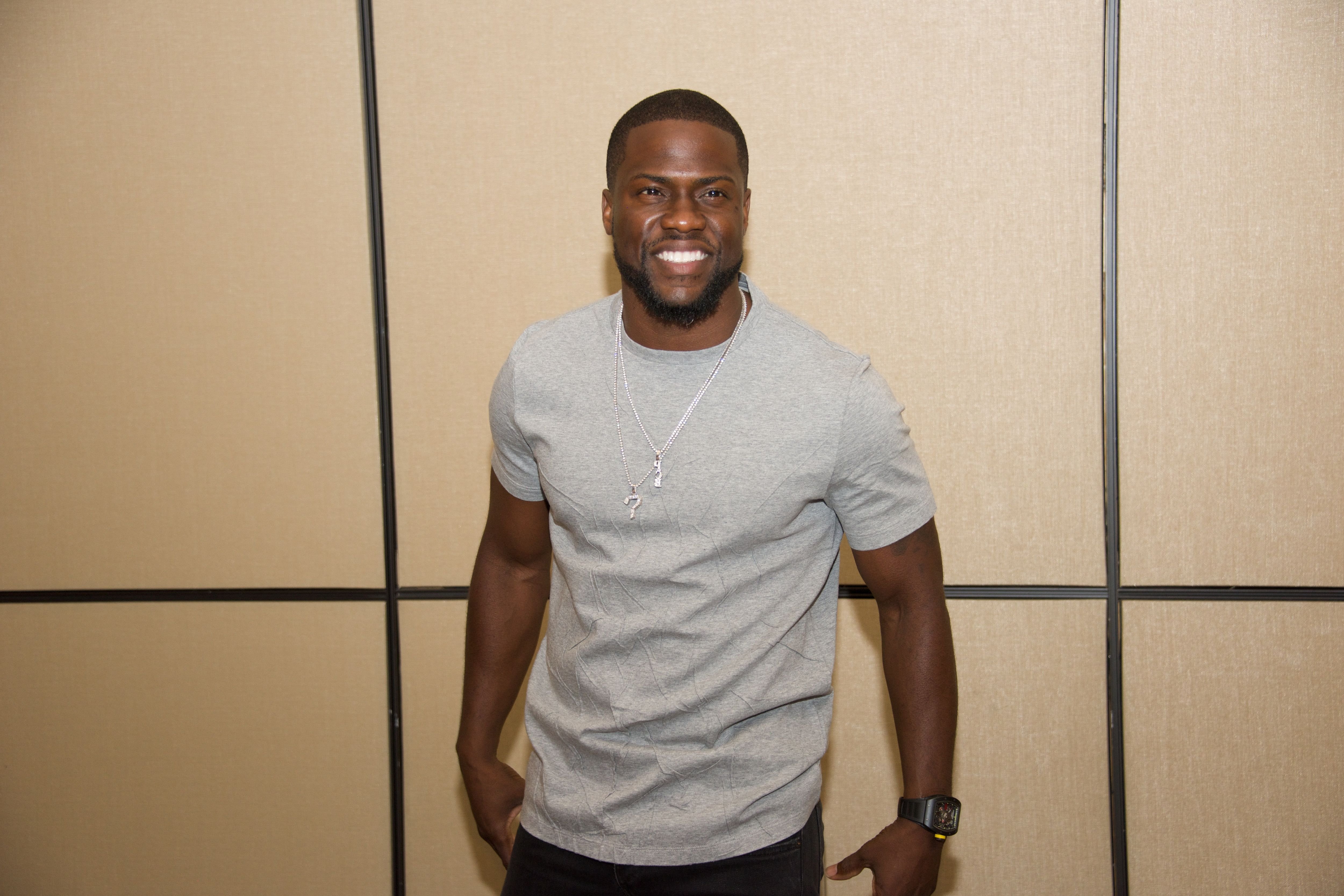 A few days ago, the father of four showed off the newest member of the family in a charming post on his Instagram page. Baby Kaori Mai was dressed in a colorful onesie and she was barefoot as she laid comfortably in what looked like a rocking chair.
The infant wore a sweet and mesmerizing stare. The accompanying caption detailed Kevin's awe for his mini-me and he confessed to being his daughter's number one fan. He wrote:
"Daddy's newest little girl...she already has me wrapped around her damn finger. I didn't even last a month."
The post drew a lot of reactions from fans online. They all commented using different words, however, they collectively agreed that Kaori looks every bit like a charmer.
The actor's baby doting moment online began shortly after his daughter was born. The couple welcomed her on September 29, and three weeks later, the father of four expressed his joy over the newborn.
While Eniko highlighted her excitement as a new mom, she has also shown off her impeccable fit body.
He shared a soul-stirring picture of Kaori looking at the camera and sticking out her tongue. She was being held by her maternal grandmother, Honey Andrea.
The baby looked gorgeous as she was adorned in a light pink hair scarf that fitted perfectly with her heart-printed onesie. Kevin's caption that followed the shared snapshot read:
"All I can do is smile."
Truthfully, baby Kaori has been responsible for a lot of smiles on the faces of her parents. Eniko, who regularly shared updates on her pregnancy with her Instagram fans, was more than willing to show off her new bundle of joy when she arrived.
A few hours after her baby was born, the mother of two posted a lovely message where she described her daughter as a "little bit of heaven." Soon after, lots of charming images began to surface online.
While Eniko highlighted her excitement as a new mom, she has also shown off her impeccably fit body, which was achieved barely two weeks after birth.
Famous for taking her gym routines seriously, the 36-year-old mentioned that she felt great getting back in shape after childbirth. Her obsession with staying in shape and looking trimmed does not get in the way of her duties as a loving mom, as she has learned to create time and attention for her kids.