See Chris Brown's Look-Alike Son Aeko & His Daughter Royalty Posing Together in This Cute Photo
Chris Brown's six-year-old daughter Royalty shared glimpses of their family trip including a photo with her adorable baby brother, Aeko wading in the pool.
Being a pop star means having a busy schedule. Still, Chris Brown makes sure that his children, Royalty and Aeko, remain at the top of his priority especially amid a global pandemic. After months of being apart, Brown is finally together with both his children in a sunny paradise. 
Without a doubt, the "Go Crazy" artist is having the time of his life with the company of his two most prized possessions. Royalty, who is Instagram famous like her parents, recently shared a glimpse of their days in paradise.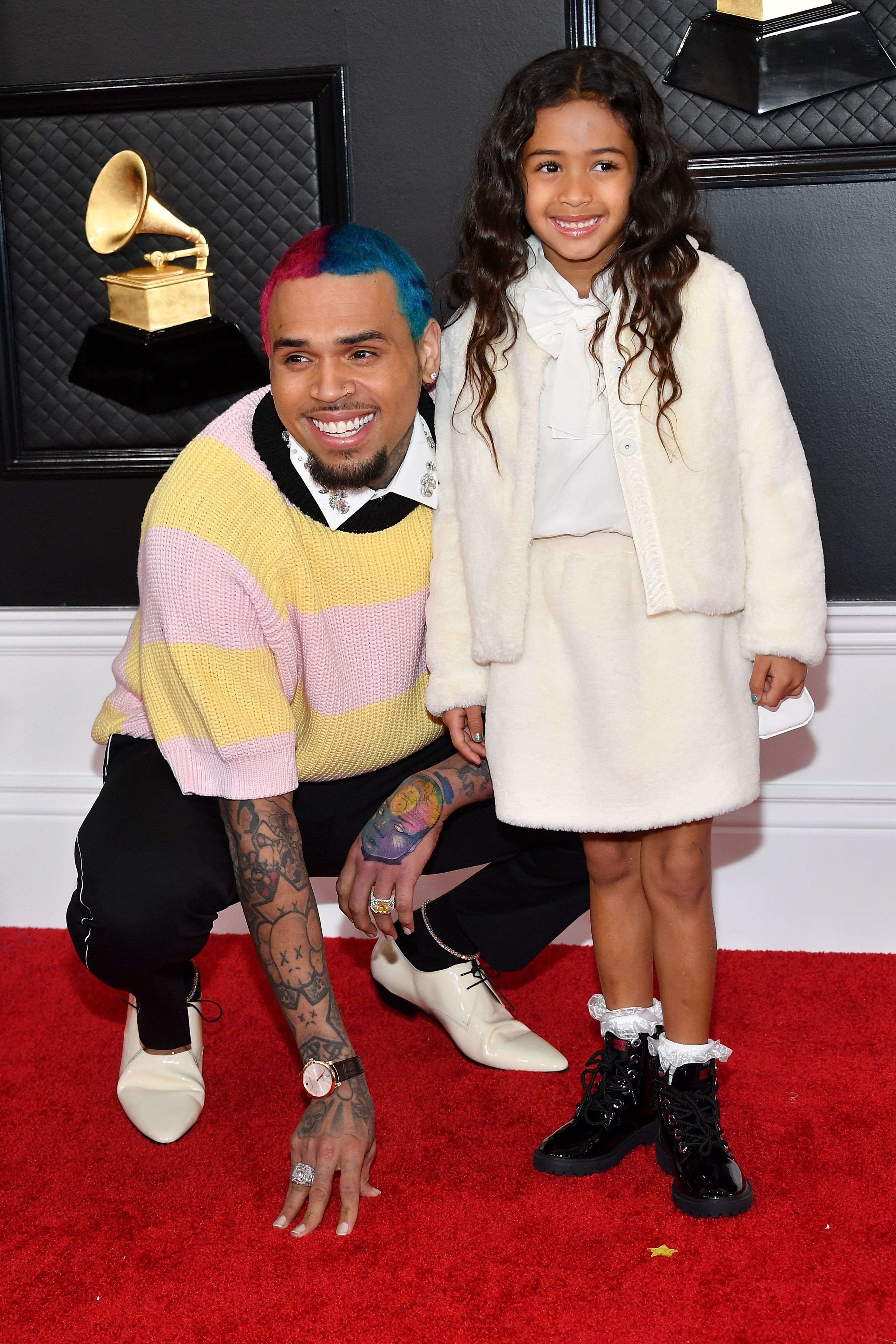 FAMILY VACATION
In one of her posts, the six-year-old shared a photo with her little brother, Aeko, who was wading by the shallow part of a pool. Royalty, on the other hand, was on big sister duties, holding Aeko's hand to make sure he does not go farther.
The eleven-month-old looked adorable sporting a gray Gucci onesie while looking at the camera. Meanwhile, Royalty kept it casual with a white shirt, denim shorts, and a big smile.
Royalty also shared another picture with her dad standing on one of the cabana mattresses by the beach. The singer's daughter looked happy as she flashed her pearly whites while holding her father's hand.
REUNITING WITH AEKO
In previous months, the "With You" artist could not see Aeko due to the country's cross-border restrictions amid the coronavirus pandemic. His little angel had been living overseas with his mom, Ammika Harris, when the virus spread.
The pop star shared a photo of himself smiling while looking down which led to speculations about his newborn.
Despite being apart, Harris often connected with Brown through video calls to see his son, until he was finally able to fly to Europe and reunite with Aeko. She also posted several photos and videos of Aeko's milestones, including his first walk.
FATHER-SON MOMENTS
Brown, Aeko, and Harris were recently spotted having dinner out in London with Rita Ora. In pictures taken, the performer donned a black thermal jacket and jeans while carrying his mini-me.
Around the same time, he shared a sweet family photo with Aeko and Harris sitting on a bench in an outdoor park. Brown went for a laid back look in jeans and a jacket, while the mom-of-one looked stylish in a red coat and leather pants.
According to a source, Brown is more than happy to be with his son. "Chris loves Aeko with all his heart, and he's been keeping updated on every aspect of his life along the way while they've been apart," the insider said.
WELCOMING AEKO
Brown and Harris welcomed their little bundle of joy in November 2019 but did not immediately reveal Aeko's birth. Instead, the parents shared social media photos that gave away clues of their son's birth.
The pop star shared a photo of himself smiling while looking down which led to speculations about his newborn. He also wrote a date in the post, strengthening the rumors.
Later, he shared another snapshot of what seemed to be the father-of-two holding a baby's foot and revealed his son's name in the caption, "AEKO CATORI BROWN."