Richmond Player Dustin Martin Turned the Tide in the AFL Grand Final — Inside His Career
Australian Dustin Martin has just scored an unprecedented coup by winning his third Norm Smith Medal and has guaranteed his place in Australian rules football history.
Fans of Australian Rules Football have always known Dustin Martin was a living legend, now it's official. Even those who've never seen the edgy combination of rugby, American football, and contact soccer have heard of Martin.
Martin, who has been playing for Richmond Football Club, has proved that he is far and away, the team's most valuable player, a literal game-changer by scoring the goal that guaranteed his teams victory.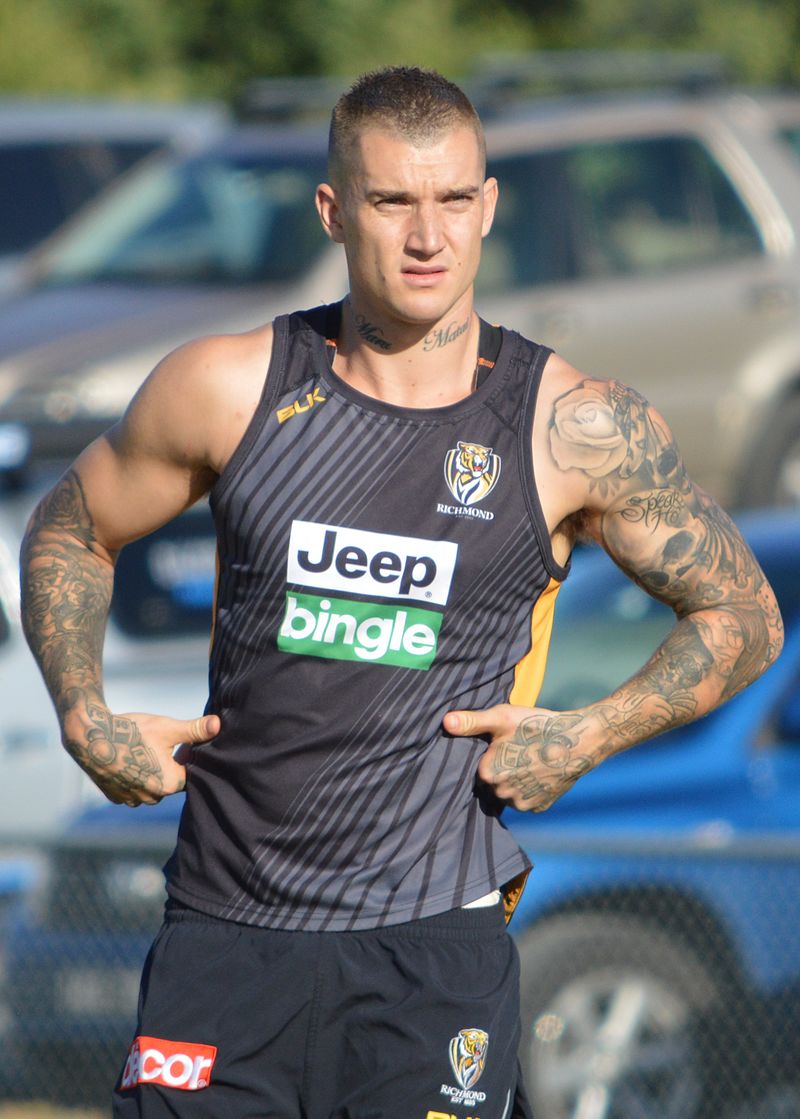 THE WINNING GOAL
On October 24, 2020, the Richmond Tigers squared off against the Geelong Football Club for the 2020 AFL Grand Final, and it first it looked as if the victory would be slipping through their fingers.
Then tornado-like, Martin whirled into action. During the course of the two-and-a-half-hour game, he racked up twenty-one possessions, four clearances, three tackles and four goals.
But scoring the winning goal isn't what makes Martin one of the most respected and valued players -- he's also a team player and an inspiration to every other man on the field.
His extraordinary ability is underlined by the awarding of his third Norm Smith Medal. The Norm Smith is presented every year to the player considered to have given his best on the field, and three men had ever won the medal twice: Gary Ayres, Luke Hodge, and Andrew McLeod.
Martin, who will be turning 30 in 2021, has been playing for Richmond for the whole of his career
AFL LEGEND
By winning his third Norm Smith medal, Martin distances himself from all the other great players of the game and distinguishes himself as one of a kind. Speaking of his performance on October 24, teammate Shane Edwards said:
"You become a spectator. For about 10 seconds there you're just thinking, 'He couldn't, could he?', and he does."
Richmond coach Damien Hardwick points out that there's more to Martin than sporadically brilliant goals. He is a consistently excellent player, who gives his best day after day, game after game.
Martin, who will be turning 30 in 2021, has been playing for Richmond for the whole of his career. He was the club's first pick and third selection in the 2009 AFL draft, and the team is his home.
He is now the man of the hour, but Martin is not one to wallow in the limelight without sharing the merits where it is owed: to the rest of the team. He said of winning his third Norm Smith:
"There's no way I would have been able to do it without my teammates. We're an unbelievable team. It's not a one-man team, we all do our part."
The man who is such a fireball on the field is also notoriously circumspect about his private life, so all his fans get to know about is his ball playing. We can't wait to see what Martin will be achieving next, maybe a fourth Norm Smith Medal, just to round off the collection...