Watch Tamron Hall's Son Moses' Sweet Reaction after She Tells Him to Pay for Orchard Apple
Television talk show host Tamron Hall showed her Instagram fans how her toddler son, Moses stole an apple at an apple picking garden and seemed unbothered.
In a recent post shared on Instagram, Tamron Hall showed her fans how much her adorable toddler son, Moses loved apples. The proud momma shared a video of her little one chomping on an apple and wrote:
"Apple bandit!! Sure I used to sample the Brach's candy as a kid but it was not on tape. Happy Saturday #tamfam??."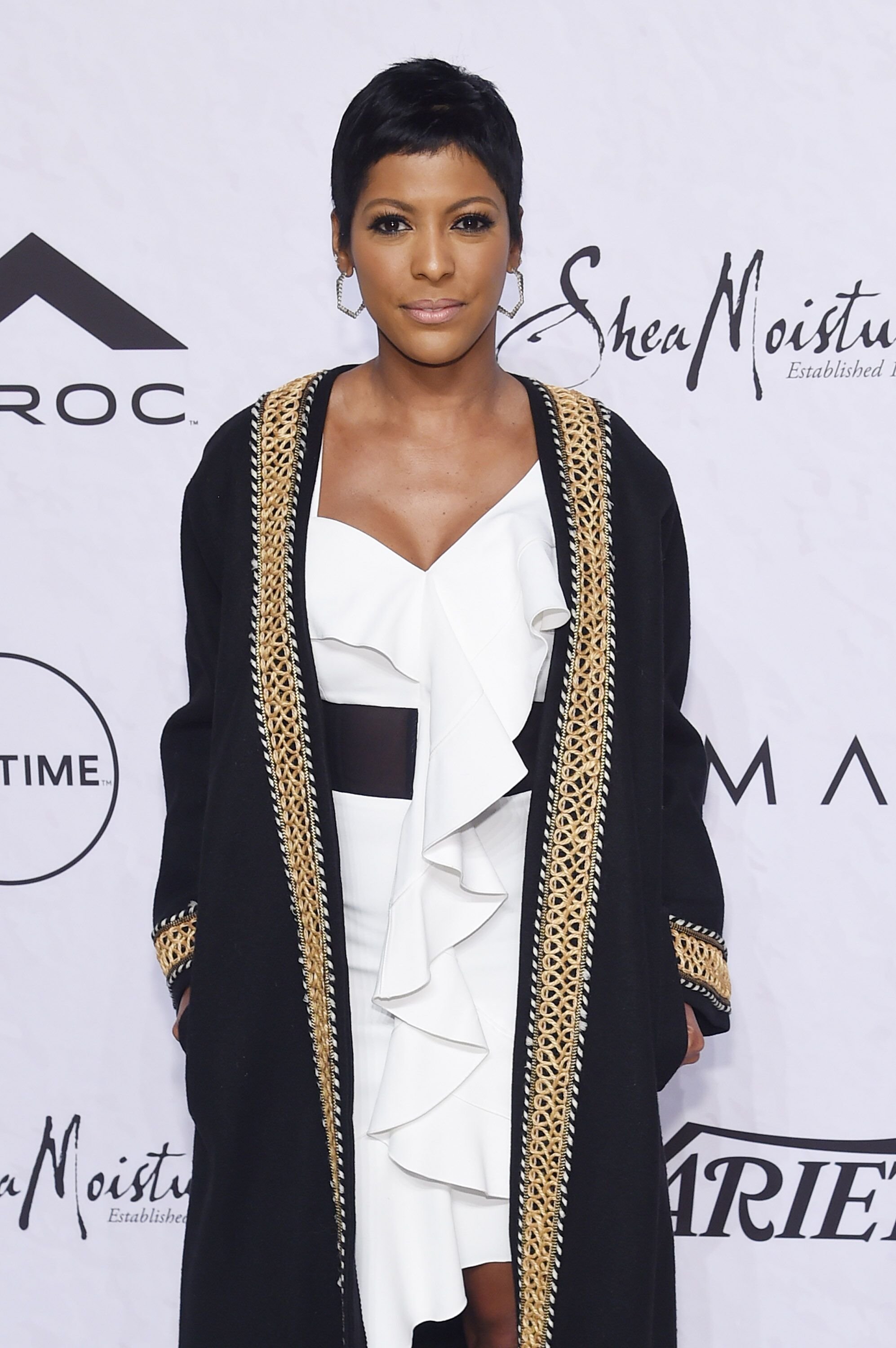 The so-called apple bandit jealously guarded his big green apple as he happily bit into it without paying attention to his mom. Behind the camera, Hall could be heard marveling at her son's prowess in the art of snatching apples.
As she followed him around with her camera, the mom was heard playfully scolding the boy for stealing the apple and telling him that he would have to pay.

The little apple thief did not seem bothered in the least as he continued to admire his fruit. It did not take long for Hall's fans to start trooping in with their adoring comments. Fans joked at how unbothered he was and wrote that the problem of finances was up to Hall.
She says that motherhood was even better and easier with her hubby.

Other fans marveled at how adorable the little one was, admiring his handsomeness and even his cute dark curls. Another fan gushed over how similar little Moses and his mom's smiles looked. The little charmer was such a crowd favorite.
Hall welcomed her son in April 2019 and so far, her motherhood journey has been one that she has enjoyed sharing with her fans.

The talk show host who launched her own show in 2019 shares her little ray of sunshine with her husband, music manager Steven Greener. The 50-year-old said to People:
"Steven was my first and only boyfriend who did not have to turn on the TV to see me, and I think that's been important."
The mom-of-one described her relationship with Greener as her deepest and greatest love. She says that motherhood was even better and easier with her hubby, and she did not want it any other way.
In February, Hall spoke about how challenging and magical it was at the same time to balance motherhood with her career. She told the news outlet that at the end of the day, she and Greener were just doing the best they could.