'The Viper' Randy Orton Is WWE's New Champion after Winning 14th Title against Drew McIntyre
Famous American professional wrestler and actor "The Viper" Randy Orton became the new WWE Champion after winning the 14th world title against Scottish wrestler Drew McIntyre.
Once again, renowned professional wrestler "The Viper" Randy Orton is the new WWE Champion after winning the 14th World Title in a match against his opponent Drew McIntyre on Sunday.
The "Hell in a Cell" match victory fell into Orton's lap when he dealt McIntyre a deft RKO pinning move, leaving him incapacitated. The pin down left the fallen wrestler unable to defend his title.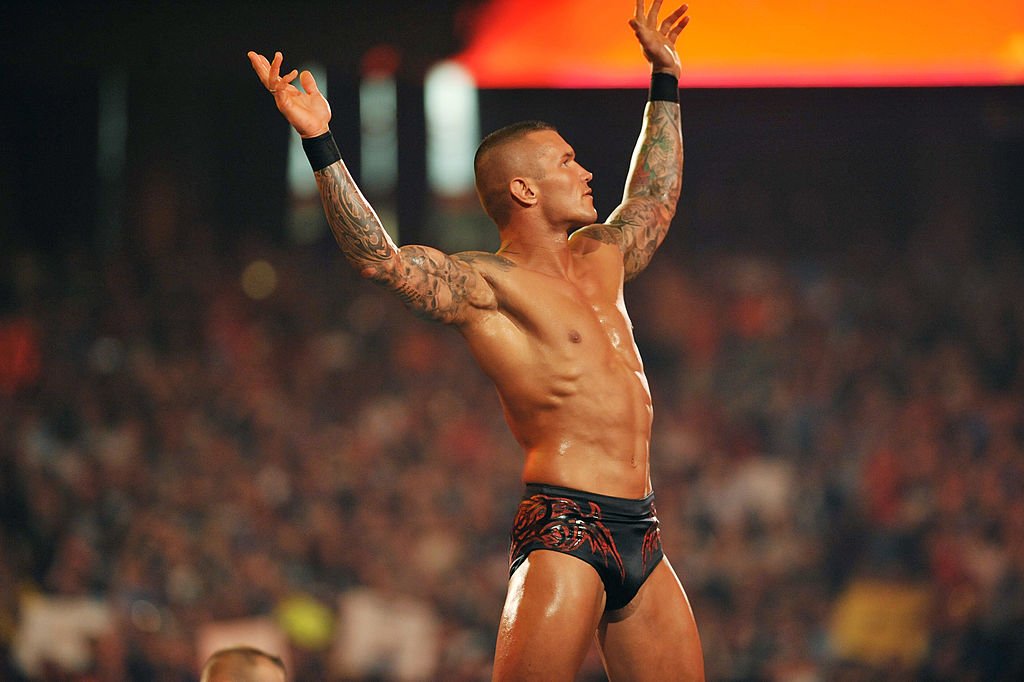 To commemorate his triumph, Orton took to his social media and posted a picture of himself after the match. In the shot, he was seen holding on to the WWE belt as it hung on his shoulders.
He had a white towel wrapped around his neck and used the edge to wipe the perspiration off his forehead. Looking away from the camera with intricate tattoos on his arms, he struck quite an intense pose. 
After Sunday's win, in his first backstage interview, the champion was asked to rate where his 14th reign as world champion ranked among his past triumphs. He explained that joining the club of back to back World Title winners made the victory even sweeter.
Wrestlers "Triple H," Ric Flair, and John Cena were the current World Title champions with the most wins ranging from 14 to 16 victories. Orton's Sunday win automatically added him to the exclusive list.
From being a womanizer to a prankster with a disruptive personality, he got himself quite a messy reputation. 
#AndNew. 14x.#HIAC pic.twitter.com/tnJILlFap6

— Randy Orton (@RandyOrton) October 26, 2020
He explained that even though the win did not make him a legend, it felt sweet. This was not just because he had joined the bandwagon but because he was on the list of champions with his mentors "Triple H, Ric Flair, and his greatest-ever opponent John Cena.
He revealed that for the longest time, he had been a "legend killer" by putting many legends out of the pasture and ending many careers. He also added that the word "legend" was thrown around loosely.
#WWEChampion @RandyOrton has to deal with #TheFiend AND @DMcIntyreWWE.#WWERaw pic.twitter.com/whVc58eI9O

— WWE (@WWE) October 27, 2020
He admitted that whenever he was called a legend, he only attributed it to his many accomplishments, especially since he had been in the WWE since he was 19. He also revealed that his 20-year wrestling career was the more reason Sunday's win was so sweet.
Orton became the youngest world heavyweight champion of all-time when he won the belt in 2004. Despite his huge success, many stories about the champion soon began making the rounds. 
From being a womanizer to a prankster with a disruptive personality, he got himself quite a messy reputation. He, however, changed his ways when he met his wife, Kim.
The pair tied the knot in 2015, and Orton revealed that his whole outlook on life changed for the better. Adding to his legendary career, the WWE champion also featured in several movies and is said to be worth over 11 million dollars.