Snoop Dogg's Daughter Cori Broadus Looks Cute Posing Makeup-Free with a Silk Bandana (Photo)
Legendary rapper Snoop Dogg's daughter Cori Broadus looked gorgeous in a new makeup-free photo where she rocked a beautiful silk bandana.
Music Mogul Snoop Dogg's daughter, Cori Broadus, is not all about her music, but she also sets herself apart regarding her fashion choices. Not one to follow trends, Cori has created her own style and it suits her just fine. 
Over the years, Cori, 21, has dazzled her Instagram followers with her impressive fashion style, and her recent partnership with Fashion Nova Curves has helped her take her style up a notch.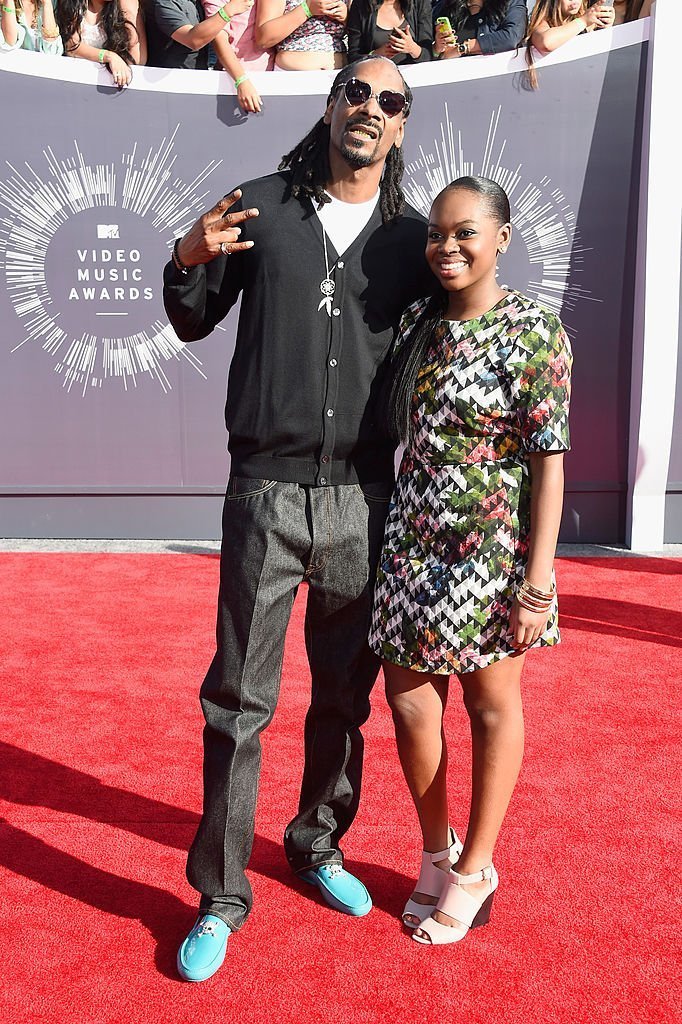 She recently showed off her natural beauty in a new make-up-free photo which she uploaded to her Instagram page. Cori caught the attention of fans with her fashion choice as she opted for a boyish look. 
In the photo, she wore a blue "Power Rangers" T-shirt with white pants. She made a fashion statement by accessorizing with a silver bandana and a gold necklace. She captioned the photo:
"@fashionnovacurve fashionnovapartner."
With photo-editing apps now commonly used, not many celebrities have the boldness to share a makeup-free photo. However, Cori not only attempted to pull it off, but she totally nailed it.
Cori has followed in her famous father's footsteps by pursuing a career in music. Despite being only 21, she is already making a name for herself in the music industry, and last year she reached a career milestone.
The couple celebrated 21 years together and the "Drop It Like It's Hot" crooner took to his Instagram page to pay tribute to their love.
In January 2019, Cori notched her first musical performance in front of an LA crowd and her father could not hide his joy as he took off to social media to celebrate his daughter's big win.
The 21-year-old singer launched her music career as a teenager, and she dropped the visuals for her debut single "Sittin in My Room" in April 2017. The song paid homage to singer Brandy, who happens to be her cousin.
Cori is the youngest of Snoop's children, but she is unarguably the most talked about of all his kids. The rapper also shares two other children, sons Corde, 25, and Cordell, 23, with his wife, Shante Broadus.
Snoop and Shante have been married since 1997. Even though they nearly got divorced in 2004, they remained together and have become one of the most admired couples in Hollywood.
In 2017, the couple celebrated 21 years together and the "Drop It Like It's Hot" crooner took to his Instagram page to pay tribute to their love with some cute photos and special words.
When the couple celebrated their 19th wedding anniversary, Snoop commemorated the special day by sharing an adorable throwback photo of the two on their wedding day. 
Snoop and Shante have put all that love into raising their kids, and Cori is riding on that to build a solid career. The singer with her signature bald look is taking the industry by storm, and there is more to come.