Check Out Chris Brown's Mom Joyce Hawkins' Sweet Video with Music Artist 2amillion
Chris Brown's mother Joyce Hawkins left fans speechless in a new video where she flaunted her age-defying figure in several chic outfits alongside music artist 2amillion.
Joyce Hawkins rose to fame alongside her son's career, but recently, Chris Brown's mother has been dominating the spotlight with her beauty. On October 25, the mother-of-two shared a sweet video that left her fans stunned.
The opening scene showed the "With You" crooner's mom posing in a beautiful transparent top which exposed her toned stomach and stylish bra-top. The outfit was completed with black pants while 2amillion wore a black shirt with jeans as he stood beside her.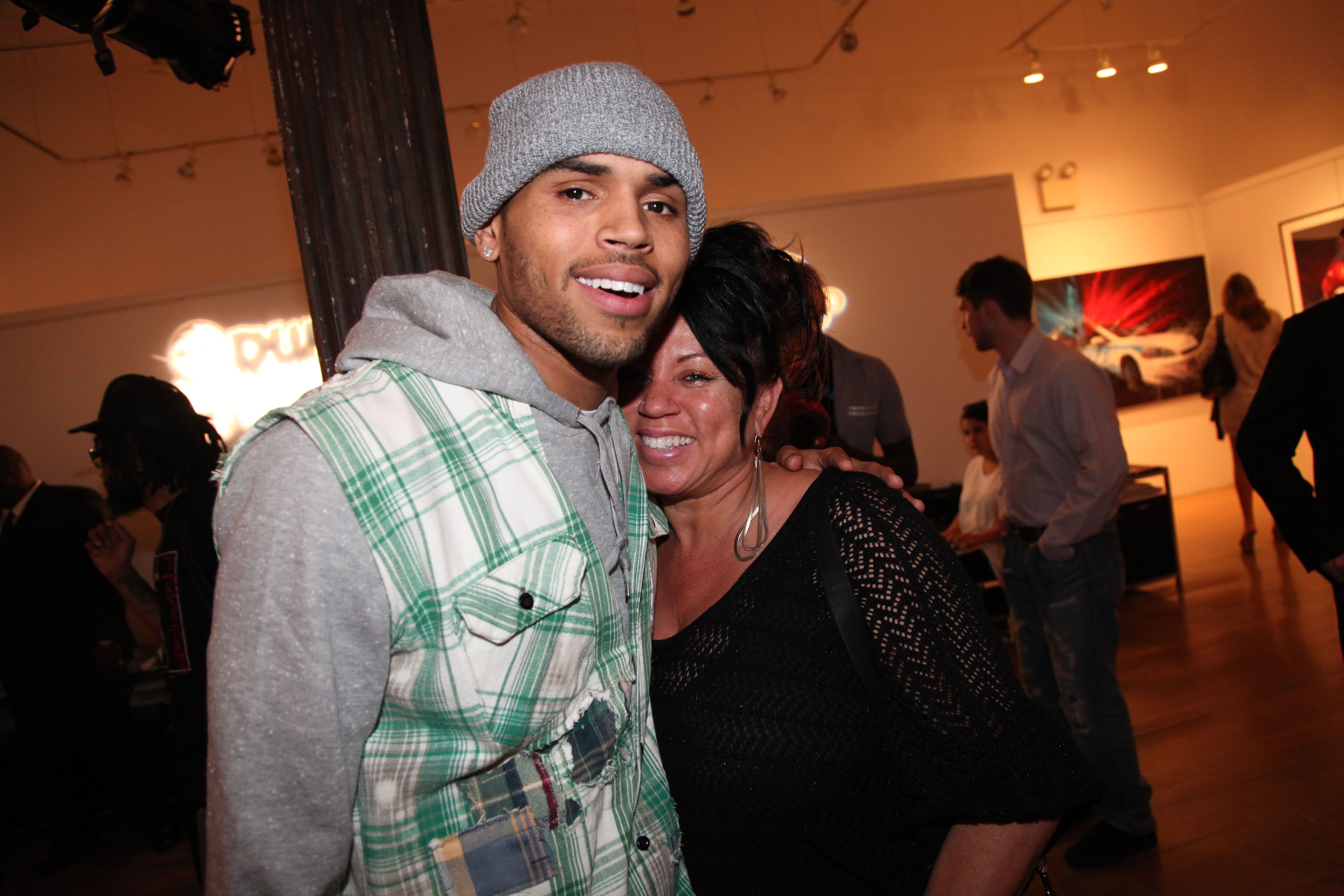 The remaining footage captured Hawkins with the artist in various outfits and places including a cute scene of the pair taking a walk in similar white sports attires while they chatted heartily. The post was simply captioned:
"@2amillion THANKS FOR ALL THE LOVE!!!!"
Fans flooded the comment section with their love and many indicated that the pair looked good together. Others, however, were in awe of Hawkins' amazing body and couldn't fathom how she looked so good at such age.
In April, the father-of-two uploaded a rare photo on Instagram which showed Brown as a child with his father.
Earlier in September, Brown's mom caused a commotion on social media with a selfie she posted on Instagram. The picture showed Hawkins looking decades younger as she posed with a curly hairstyle.
Many fans were amazed by the picture while others suspected that the artist's mother had undergone cosmetic surgery. However, everyone seemed to agree that surgery or not, Hawkins remained beautiful.
Back in August, the proud mom shared a throwback picture of her son which proved his striking resemblance to his daughter, Royalty. The image showed the singer posing in a striped shirt and baseball cap.
Hawkins stated in the post's caption that Royalty "stole her father's face and his personality." The 31-year-old's son, Aeko Brown also bears a striking resemblance to his father.
In April, the father-of-two uploaded a rare photo on Instagram which showed Brown as a child with his father. Fans were pleased to see the post as pictures of the singer's dad are rarely seen on his Instagram.
His father, Clinton, worked at a local prison as a corrections officer. Brown's parents divorced while he was young and the 31-year-old has a close relationship with his mother.
The Grammy-Award winner began his successful musical career after he was discovered by Tina Davis, who became his manager and got Brown signed with Jive Records.
Over the years the singer has received various awards including a Teen Choice Award and an NAACP Image Award. He also starred in movies like "Stomp The Yard"  and shows like "The O.C."