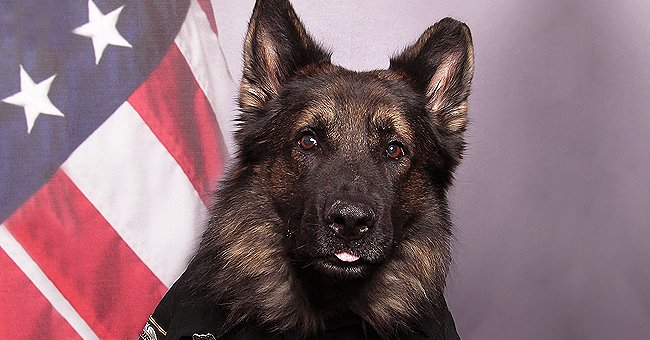 Facebook/OrangeCoSheriff
Police Dog, Chico, Steals Hearts Posing for His Official K-9 Badge Photo in a Uniform and Tie
A police dog, Chico, became the center of fans' attention after the Orange County police department showed off his adorable official photo to be attached to his badge.
A police dog named Chico is gaining fans' love after a lovely but hilarious snapshot of him appeared on Facebook. The post, which was made from the official page of the Orange County's Sheriff's office, showed the police pet posing for his official passport.
The cute canine was dressed in his official police uniform which came complete with a tie and had the American flag in solidarity behind him. Chico sat at attention as he gazed at the camera.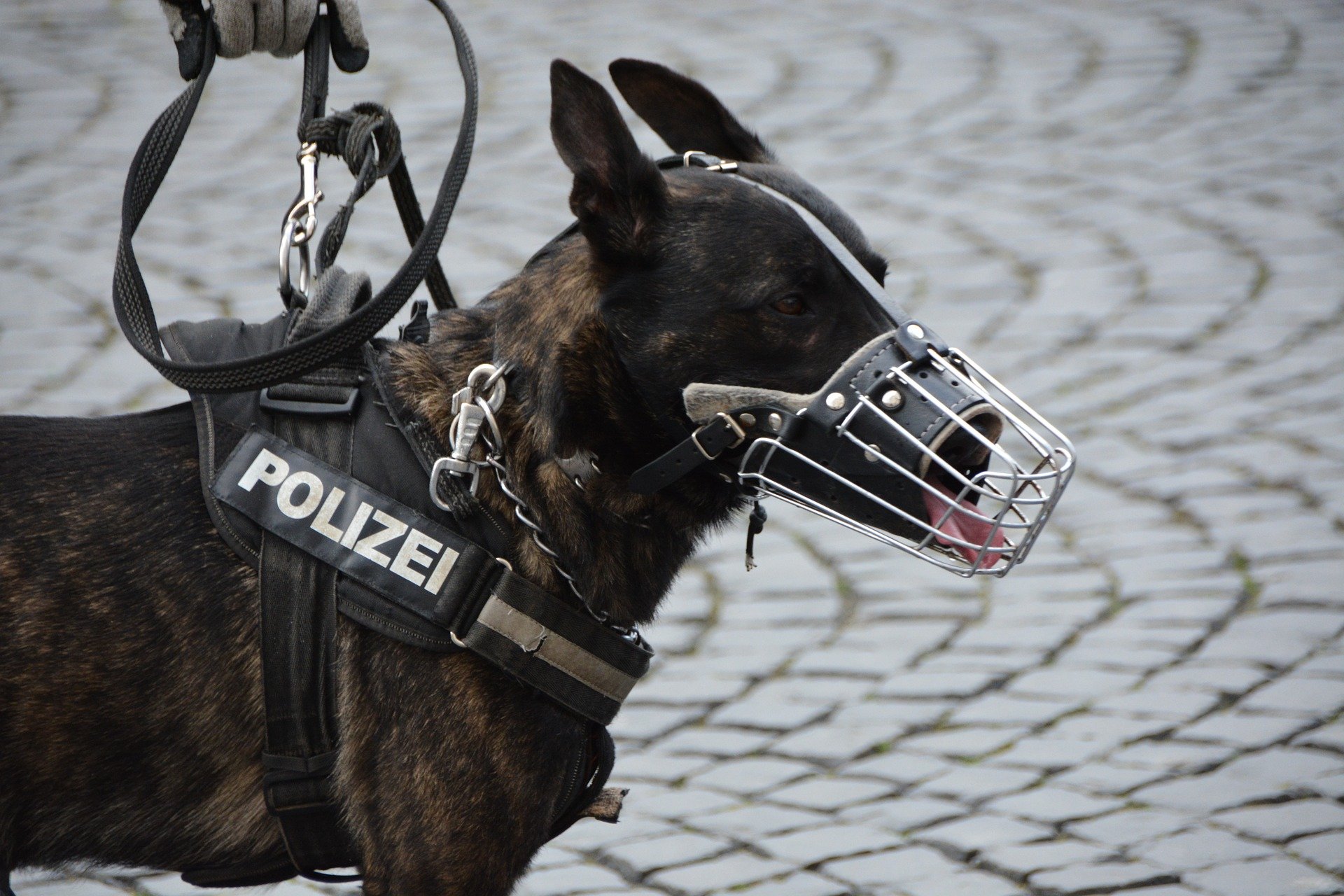 A photo of a police dog with mouth guard. | Photo: Pixabay
Facebook fans could not get over him as they racked up over 6000 likes and over 10,000 sweet comments. Many users gushed over him while commending his smart outfit and showing their approval.
Last Christmas, Chico was at it in his swanky Santa outfit as he got in the holiday mood beside a Christmas tree
While one fan mentioned that the dog could pass for a model, another admirer called him beautiful and wished him a great life. One person said Chico was a "good boy" while another wished him well on his adventures.
Chico has been in service for four years, working along with his handler, Corporal Robert Lee. However, this is the first time he would don a human-styled uniform.
Another time the smart dog got fan's admiration was during the National Dog Day celebration. In the photo shared on social media, Chico rocked a pair of blue-lensed funky shades as he commemorated the big day.
Last Christmas, Chico was at it in his swanky Santa outfit as he got in the holiday mood beside a Christmas tree and wished fans a happy celebration in the comments.
In a statement to "Today," Orange County's representative, Bailey Myers, mentioned that the management wanted to give Chico a special treatment, so he was dressed in uniforms. Myers wrote in the email:
"K-9 Chico is a valued member of our team, and we were thrilled to see his picture bring smiles to so many faces…"
When the star dog is not busy searching for bad guys, his break time has him enjoying tug of war and playtime with his Kong food toys.
It is safe to say that the role police dogs play in investigations can not be overemphasized. From sniffing out narcotics, detecting explosives, and helping in child abuse cases, police dogs form an integral part of security.
Please fill in your e-mail so we can share with you our top stories!