Serena Williams Flaunts Her Slim Waist in a Black Belted Swimsuit with a Vest & High Heels
Legendary tennis player and fashion icon Serena Williams took to Instagram to share a series of pictures featuring her in a swimsuit while posing for what looked to be a photo shoot.
Known for her superb taste in fashion and excellent prowess when it comes to the tennis court, Serena Williams has proven over the years that she has what it takes to be a fashion guru, athlete, and mother.
Taking to Instagram, Williams shared three pictures across three different posts and all the captions of the posts that were made aggregated to make one sentence.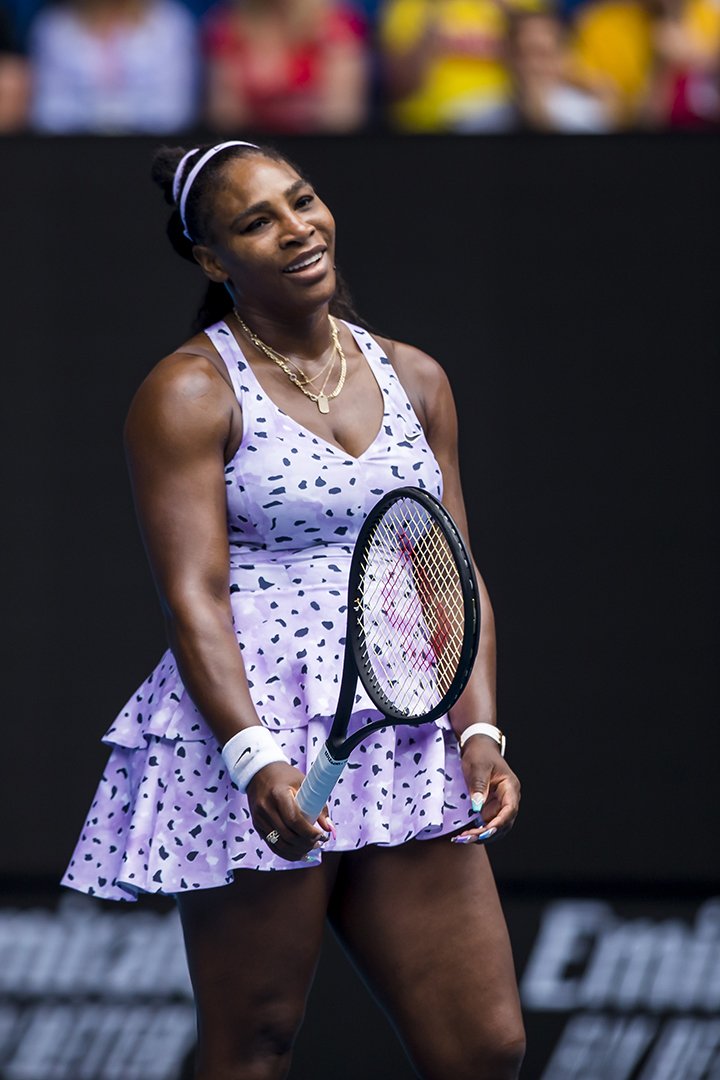 The first post she made showed her posing in an outdoor photoshoot setting while wearing a black belted swimsuit with red high-heeled boots. The post had the caption, "These boots" written alongside it.
The second image was similar to the first, only that this time, Williams' black and gold long weave was being flipped to the back while she placed her hands on her waist and looked to the side. For this post, Williams captioned it, saying, "Are Made."
Serena's third post with the outfit was captioned, "For Walking," and in this shot, she wore a black cape over the black swimsuit and had her hands in her pocket. Interestingly, the three captions, when joined together, read: "These boots are made for walking."
Fans and lovers of Wiliams took to the comments section of each post to share their thoughts, and those who followed the three posts were able to decode the message she was passing across.
Most fans expressed that Williams had an incredible and fit body that made them swoon, while others could not help but tell Williams that she is an extraordinary individual, and this fact makes it easy for her fans to love her.
 Williams has slowly established herself in the fashion world with the release of her fashion outfit and jewelry line. 
Some of her fans wanted to know how Williams continually handles being a mother, fashion icon, and entrepreneur with playing tennis. In contrast, others wanted to know how her daughter and family were doing. One of her fans summed it up nicely by saying:
"Most beautiful Wonder Woman ever! ??"
While it might seem that Williams is indeed a wonder woman, she had opened up about how being a mother to her daughter Alexis Ohanian Jr. is a stressful feat, especially when it came to combining it with work.
Williams revealed that being a working mother is not easy, and it was beautiful to see women who constantly chose to work and take care of their kids despite the stress that is involved in combining the home front and work front.
Over the years, Williams has slowly established herself in the fashion world with the release of her fashion outfit and jewelry line, and these recent pictures are proof that she knows what works for her.