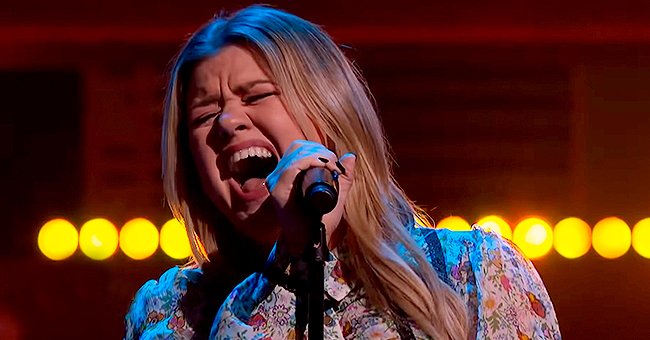 Youtube.com/The Kelly Clarkson Show
Fans Go Wild over Kelly Clarkson's Cover of Aerosmith's Song 'Cryin' — See Reactions

The "American Idol" Season 1 winner flaunted her unmatched voice during a segment of her talk show recently, prompted her fans to shower her with admiring comments on YouTube.
38-year-old singer and TV-personality Kelly Clarkson recently proved her outstanding talent once more by covering a classic and very challenging song from the early 1990s, earning the praise of her fans.
On October 26, 2020, Clarkson performed a cover of Aerosmith's 1993 hit song "Crying" during the "Kellyoke" section of her namesake TV show, later sharing a clip from her rendition on the "The Kelly Clarkson Show" YouTube channel.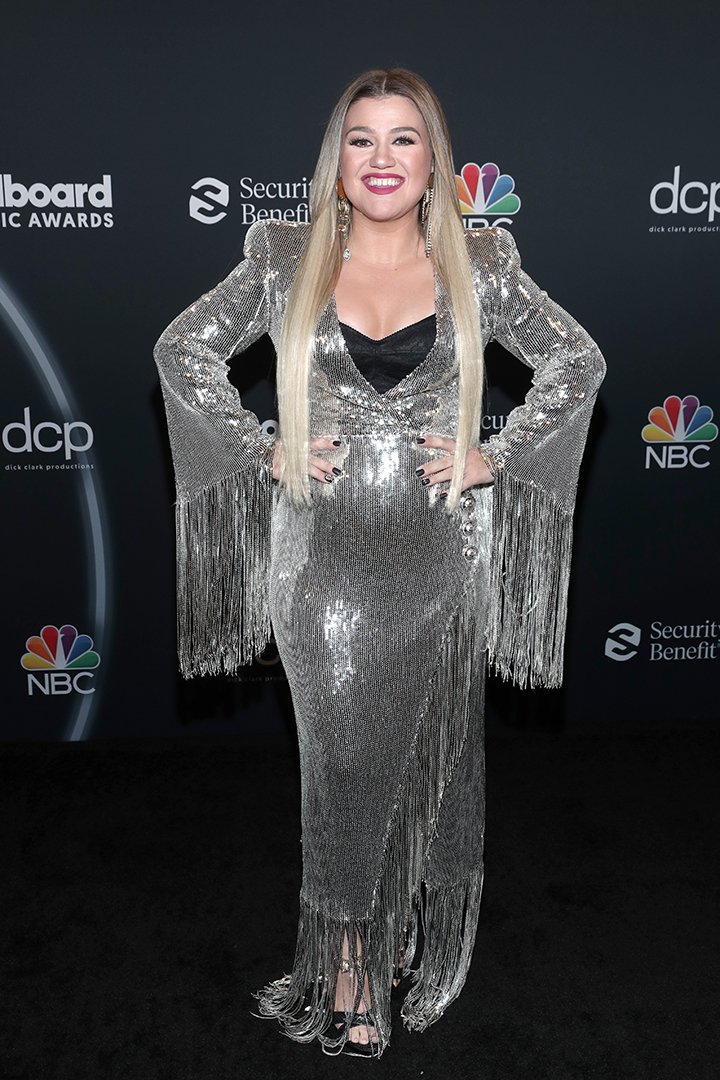 Kelly Clarkson attending the 2020 Billboard Music Awards at the Dolby Theatre in Los Angeles, California, in October 2020. I Image: Getty Images.
The performance provoked passionate reactions among Clarkson's devoted fans, with many of them taking to the comments section of the YouTube video to gush about Clarkson's gifted voice and versatility.
"It's like every song was written for Kelly to sing," wrote a user, impressed by Clarkson's ability to make a rock song originally sang by such an iconic singer as Steven Tyler sound like she did, making it her own. "Is Kelly human? She is unreal" wrote another touched fan.
Clarkson's career as a singer took off in 2002, when she became the first winner of the hit singing competition series "American Idol."
A couple of Clarkson's diehard fans pointed out that this wasn't actually the first time on which she covered Aerosmith's song, having previously performed it fifteen years ago for Lifetime's "Women's Rock," as Today confirms.
HITTING HER CLOSE
Given the lyrics of this famous rock ballad about heartbreak, fans of Clarkson, as well as the press, couldn't help but seeing her performance in the context of her ongoing divorce with her husband of seven years Brandon Blackstock.
Clarkson filed for divorce from Blackstock, with whom she shares 6-year-old daughter River and 4-year-old son Remington, in June 2020, and she has reportedly admitted to having felt "horribly sad" about the split.
The mother-of-two cited "irreconcilable differences" as the motive for the divorce in her court filing, and she requested joint custody of the children. Celebrity lawyer Laura Wasser, is dealing with the legal proceedings.
According to The Sun, the couple had signed a prenuptial agreement in October 2013 that she is requesting the court to enforce, and has legally restored her maiden name, which is also her stage name, Kelly Clarkson.
LONG LIST OF COVERS
Clarkson's career as a singer took off in 2002, when she became the first winner of the hit singing competition series "American Idol," and she conquered the mainstream public in the beginning by covering fan-favorite songs.
Back in 2015, Vulture magazine ranked as many as 96 covers that Clarkson had performed live at the time, and it shows how she has done anything from blues, country, jazz, rock, soul, to anything in between, always succeeding.
The long list of live covers can be found on YouTube, with the top five being Rihanna's "[Expletive] Better Have My Money," Pink's "Perfect," Anna Nalick's "Breathe (2 a.m.)," Trisha Yearwood's "Walkaway Joe," and Tracy Chapman's "Give Me One Reason."
Please fill in your e-mail so we can share with you our top stories!